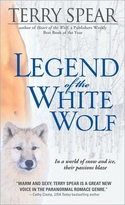 Wolf #4
February 2010
On Sale: February 1, 2010
Featuring: Faith O'Mallery; Cameron MacPherson
384 pages
ISBN: 1402219059
EAN: 9781402219054
Mass Market Paperback
$6.99
Fantasy Urban, Romance Paranormal, Romance Suspense
Buy at Amazon.com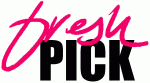 Legend Of The White Wolf
by Terry Spear
In a world of a snow and ice, their passions blaze…
In this fourth in Spear's series, Private Eye Cameron MacPherson and Faith O'Mallery are both on quests that lead them into the world of magical wolves…
Cameron arrives in the Canadian Arctic to search for his partners in his P.I. business who are late returning from a hunting trip. Faith is there to discover what her father had seen in the same area years earlier that had made him lose touch with reality—man-wolves, he called them.
The two tumble into an icy world of enemies bent on destroying the lupus garou kind. As they turn into lupus garou themselves, and bond with the pack that only they can rescue from destruction, Cameron and Faith find their soul mates in each other.
Excerpt
Once she reached her room, she slid the key card in. Green light. She twisted the handle and pushed. The door didn't budge. She tried again. Same thing. She hated key cards. Why couldn't they just use regular old brass keys?
She tried a third time and this time she twisted the handle harder and shoved the door more firmly. And was rewarded. Lights were on in the room and the place was already toasty warm as if the welcoming mat had been set out for her. Perfect. She walked into the room and glanced at the two queen-sized beds, the chartreuse covers pulled back from the pillow of one, a chocolate wrapped in gold foil sitting on the center of it. She smiled and pulled off her parka, peeled off her boots, and reached for the phone to call room service when she saw Read More…