Five romantic settings from VANQUISHING THE VISCOUNT that you can see for yourself.
The heroine of this book, Emma, lives in a crumbling Elizabethan manor house, which is too expensive to maintain. This is where James, Viscount Tidworth, falls ill and is nursed by Emma. She risks her reputation to help him, but he shows no sign of recalling the incident. Unless he's shamming…
Emma's home, Tresham Court is based on Kentwell Hall in Suffolk, famous for its recreations of Tudor life. It was also the location used for filming Terry Jones's film version of Wind in the Willows.
Emma moves to Figheldene Hall to work as a governess, desperate to keep her noble origins under wraps for fear it will bring the bailiffs swooping down on her impoverished family.
Figheldene is inspired by Horton Court in Gloucestershire, used in filming Wolf Hall and the series. The place is built around a Norman hall dating to c.1185, and was owned at one time by William Knight, who was pivotal in obtaining Henry VIII's divorce from Catherine of Aragon.
Emma is whisked away to the dizzy heights of No. 12, Great Pulteney Street in Bath. This is an elegant Georgian townhouse, where James proposes to Emma, only to discover that the local Bath Chronicle has printed an explosive revelation about her.
James procures a "supper box" for family and friends in Sydney Gardens Vauxhall, in Bath. This charming town park was once illuminated by the light of 15,000 colored lanterns and boasted a maze, an automated rural scene, a grotto and a sham castle. Jane Austen herself visited the gardens when she lived in Bath. Here Emma is kissed in the secluded depths of the gardens by two badly-behaved gentlemen—with devastating consequences.
Emma's hero, James, becomes everyone's hero during a boating accident on the lake at Stourhead House in Wiltshire. She can't get near him to confess her feelings for him, so decides that drastic action must be taken.
The folly known as the Temple of Apollo at Stourhead is where Darcy (Matthew MacFadyen) proposes to Elizabeth (Keira Knightley) in the film version of Pride and Prejudice.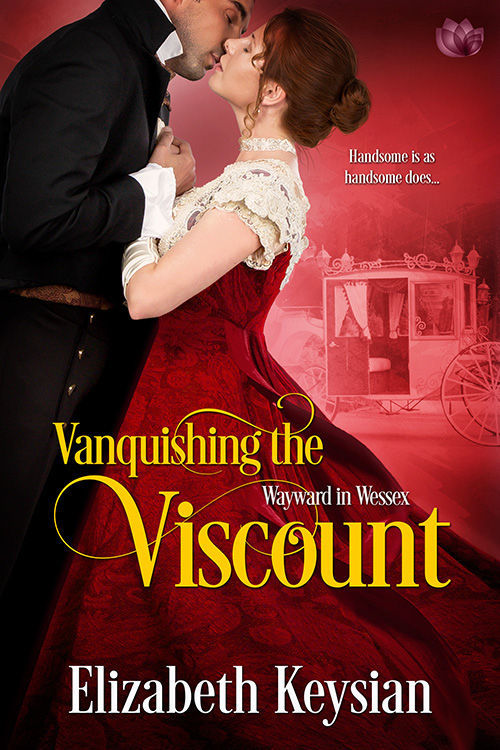 "When I'm craving an author who knows how to bring the past alive, I turn to Ms. Keysian." – Harmony Williams, author of the Ladies of Passion series
Emma Hibbert will never again trust a good-looking man. They offer nothing but heartbreak and humiliation. But her conscience won't let her abandon a sinfully handsome stranger needing help—even if he ignites an unwelcome passion in her. She soon realizes she should have left him in the mud where she found him, for he has the power to ruin everything…
Viscount Tidworth is anything but grateful for being rescued after a tumble from his horse. His pretty savior may be well-meaning, but forcing him to delay his journey completely wrecks his engagement plans. And Tidworth cannot let that stand. But when he discovers Emma's true identity, he must choose between his desire for revenge…and his baffling attraction to her.
Romance Historical [Entangled Scandalous, On Sale: April 9, 2018, e-Book, ISBN: 9781640634954 / eISBN: 9781640634954]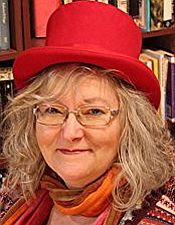 Elizabeth Keysian is an English archaeologist, teacher and museum curator. She first started writing "long stories" when her headmaster father needed something to keep her quiet during school summer holidays. In her teenage years she produced angst-ridden poetry, slightly disturbing sketches for an amateur dramatics group and even her own magazine, to the mixed delight and consternation of her friends.
After completing her History degree, Elizabeth joined an English Civil War re-enactment group, messed about with the Middle Ages and finally settled to an enjoyable reconstruction of Tudor Daily Life at Kentwell Hall in Suffolk.
Her imagination was further inspired by living for seven years on a Knights Templar estate, with a garage full of skeletons, a resident ghost and a moat teeming with newts. She now lives near Bath with her partner and cats.