If you're thinking about packing your bags and heading to Dominion City (via the True Born Trilogy) there are a few things that I, as the author, think you should know in advance. To begin your armchair excursion into the dark heart of this dystopian sci-fi/fantasy (you do like Dystopian sci-fi fantasy, don't you?) I've put together a few pointers on how to survive, and some of the items you'll need to get by, in this treacherous futuristic world.
Rain, rain and more rain
Pack your rain gear. It's always raining in Dominion City. This is not an exaggeration, folks. In Dominion you'll be introduced to endless gray skies, tons of rain, and some really dramatic Flux storms (caused by pollution-induced climate change? Likely) leaving in their wake widespread chaos, charred neighborhoods and flattened skyscrapers. All of which the citizens can't fix. See point 2.
Plague, plague and more plague
People in Dominion are not happy campers. A great plague has been sweeping the globe, decimating the population. This has all sorts of ramifications for residents of the city: the power constantly fails. People chop up their houses for firewood to keep warm. Some live in car hotels. When you arrive I'm sure you'd love to send a postcard back home––but you won't be able to. Most government offices, stores, and so forth closed a long time ago. Instead of flowers and trees, bodies line the streets. Pack your hazmat suit and some sturdy footwear.
Laster. Splicer. True Born.
Dominion is populated by three classes of people. Make sure your visa is stamped for a visit to the Upper Circle, where the Splicers live. The Upper Circle run the government. They live in nice houses and send their kids to posh schools. It's like an episode of Dynasty––except for the dead bodies outside their gates. Splicers are rich enough to afford life saving gene-splicing treatments that halt the wasting plague. Lasters, on the other hand, often can't afford these cutting-edge treatments. Most people in Dominion believe that gene-splicing treatments don't even work on Lasters. And so, the Lasters die by the dozens, leaving them yet more vulnerable to starvation and endless poverty. Keep a hanky at the ready, because you'll cry more than once.
But there is a special class of people, in the minority, called True Born. True Borns are thought to be people whose genes have skipped back into the distant past, when our DNA was first evolving. They bear the hallmarks of our animal ancestors: some have gills, other features or fur. Most are very powerful. Shunned by the Upper Circle, True Borns are naturally immune to the plague. Ahem. You may want your visa to say "Upper Circle," but you'd better pray you carry the True Born genetic anomalies if you want to survive. In fact… maybe you'd also like to pack a set of antlers? Read Book 1, TRUE BORN, for details.
Your future will be Revealed
In Dominion, your genes are your fate. In fact, the Upper Circle have their genes tested annually, and when a youth from the Upper Circle turns eighteen, s/he is thrown a Reveal party, where she'll learn whether she's a Laster, a Splicer or a True Born. You'll want to go to at least one of those swank parties. Pack a ballgown. And a tiara. And maybe a costume mask.
Evolve or die
Just when you thought things in Dominion couldn't get more complicated, a special bunch of people have been rising to prominence, as a result of the suffering caused by the plague: preacher men. You can think of the preachers a little like the leaders of doomsday cults. They go around collecting scared and suffering people, inciting seditious against the rulers of the Upper Circle. But in a crumbling world, the preachers are only gaining in influence and power… Best to avoid them altogether. Bring a well-charged smart phone so you can avoid these groups, though they're scattered throughout Dominion's streets.
And that's it! You're all set to enjoy this heartwarming city in this unique world! One last thing: I hope you've packed all the feels, because this series is going to use them all.
Hope you've enjoyed today's tour of Dominion City!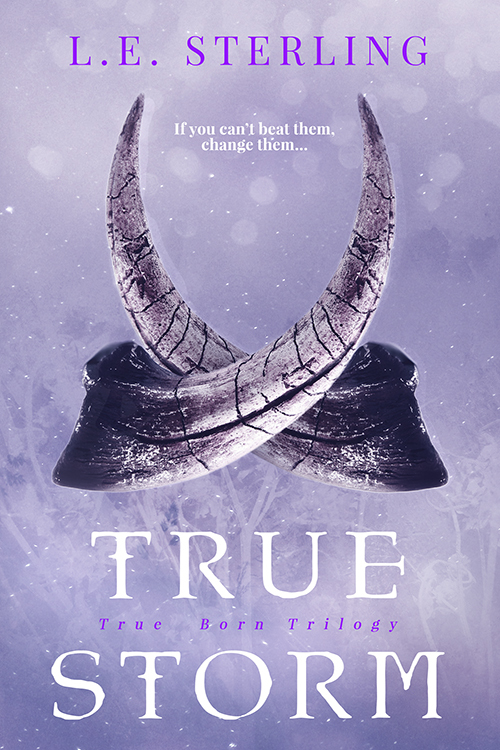 Lucy's twin sister, Margot, may be safely back with her—but all is not well in Plague-ravaged Dominion City. The Watchers have come out of hiding, spreading chaos and death throughout the city, and suddenly Lucy finds herself torn between three men with secrets of their own.
Betrayal is a cruel lesson, and the Fox sisters can hardly believe who is behind the plot against them. To survive this deadly game of politics, Lucy is forced to agree to a marriage of convenience. But DNA isn't the only thing they want from Lucy…or her sister.
As they say in Dominion, rogue genes can never have a happy ending…
Young Adult Science Fiction [Entangled Teen, On Sale: May 10, 2018, Hardcover / e-Book, ISBN: 9781640631762 / eISBN: 9781640631779]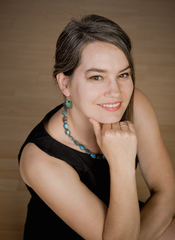 L.E. Sterling had an early obsession with sci-fi, fantasy and romance, to which she remained faithful through an M.A. in creative writing and a PhD in English literature, where she completed a thesis on magical representation.
She is the author of cult hit YA novel The Originals (under pen name L.E. Vollick) and the Urban Fantasy Pluto's Gate, and the True Born Trilogy. True Born, first in the series, won the 2017 Athena Award® from the Young Adult chapter of the RWA. Originally hailing from Parry Sound, Ontario, L.E. spent most of her summers roaming across Canada in a van, inspiring her writing career. She currently lives in Toronto, Canada.