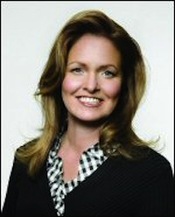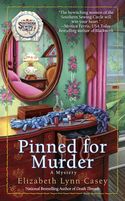 They start out as just a name—someone with a particular hair and eye color. Sometimes they have an extensive history and, sometimes, they have little more than a particular job or an odd quirk or two to help define them.
But as you begin to write, as you begin to create the world around them, as you begin to make them interact with other names, something magical begins to happen…
They become real.
Welcome to my favorite part of the writing process.
Creating characters in a series is like unwrapping a fairly innocuous gift and finding the most extraordinary present inside. And the best part of all? The present keeps getting better every single time you reach inside the box.
When I started writing the Southern Sewing Circle mystery series, I knew my main character—Tori Sincliar—was a librarian. I knew her age, her general appearance, her basic personality. The same was true for the rest of the women in the Sweet Briar Ladies Society Sewing Circle—Leona, Margaret Louise, Dixie, Beatrice, Debbie, Melissa, and Rose.
But as I continued to write, each and every one of them came to life to the point where they began to feel like true friends—friends who continue to surprise me with each book I write.
Take, for example, Leona Elkin. When I sat at the keyboard the very first time, I knew Leona was in her early sixties, rather bossy, and a stickler for southern rules. Beyond that, though, I wasn't sure.
However, as I wrote, I learned that those southern rules she was such a stickler about were infused with Leona's own opinions. I learned that she had a thing for younger men…particularly younger men in uniform. I learned that she didn't particularly like kids and that she had a desperate need to remain young. And then, just last week, I learned she'd been hurt in the past.
Did this "hurt" come out of thin air? No, not at all. In fact, I'm surprised I didn't see it before now.
Then again, I think I did see it. Or, rather, that part of my brain that dreams up all of these characters, saw it. Why else would I have made Leona so pushy where Tori is concerned—particularly when it comes to men? Why else would I have made Leona so hell bent on pointing out everyone else's increasing age while steadfastly ignoring her own?
It makes perfect sense. Perfect. Sense.
It also makes perfect sense why I'm just now learning these hidden facets…because I'm becoming closer to the women of Sweet Briar, South Carolina. Layer by peeled layer, I'm discovering the person behind each name, the life beneath every tap of my fingers.
And do you know what? I'm loving every moment of it just as I do when I'm the reader and I'm falling in love with a particular cast of characters in a favorite book. It is, in my opinion, the very best part of finding a series you love—with characters that grow and change right before your very eyes…
They become our friends. Friends we root for, friends we yell at, friends we seek out every six to twelve months simply because we miss them.
Reading really doesn't get any better than that.
**Elizabeth Lynn Casey is the national best selling author of the Southern Sewing Circle mystery series for Berkley Prime Crime. Her latest book, PINNED FOR MURDER, was released this month. For more information, visit her website: www.elizabethlynncasey.com or her facebook fan page.
To comment for a chance to win please click here.