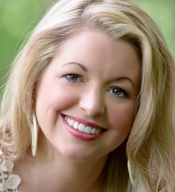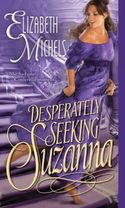 I'm starving! This was the primary thought on my mind while I was writing my new release, DESPERATELY SEEKING SUZANNA. I was mid-diet when I started writing this story, running on the treadmill every day, surviving on nuts and berries in an attempt to fit into a slinky dress for an event. So, is it surprising there are a great deal of scenes involving food in this story? Not really.
Holden and Sue snack from the night they meet to the end of Desperately Seeking Suzanna. There is always a bowl of candy or a table of refreshments at a ball, over which they hover. But, it isn't just any food they share a fondness for, it's a fondness for sweets and more specifically chocolate. Some authors speak of themes of injustice or redemption in their stories, in this book there's a theme of chocolate. *grins* That's right, lovely, tasty ribbons of chocolate are woven through Sue and Holden's story.
In this scene, Holden has just taken Sue's sketches from her while she sat drawing in the park—where she thought she was alone. She's nervously watching him look through her artwork, but before long their conversation turns to—what else? Chocolate.
"…There are a few random scribbles here and there from elsewhere in town. Anytime my mother wasn't around. It's mostly sights that inspire me. Thoughts I have for paintings so I don't forget. Whatever is on my mind…"
"You have a lovely mind."
She swallowed the compliment. At least he thought one part of her appealing. "Thank you." Her voice came out in a whisper.
"No, really. You're quite talented." He turned another page, his head tilting to the side in thought. "It's chocolate cake."
"Did I draw cake?" She tried to lean close to see what he saw.
He pulled the notebook away from her with a playful smile.
"I can't say that I'm surprised, but I don't recall sketching any sweets."
"No, it's just…when I was a small boy, our cook would bake chocolate cakes. The smell would flood the house. I always spent the last hour before the cake was cooled enough to eat sitting in the kitchen. Mrs. Cuppings—she was our cook—would tell me stories of knights and castles. Then we would eat cake together. Some of my fondest memories are from that kitchen. Even today, when I bite into a piece of chocolate cake, I think of Mrs. Cuppings and sitting in the kitchen with her."
"I'm afraid I still don't understand."
"Your drawings are like chocolate cake. They remind me of something I can't quite place, and yet there's an element of comfort in these lines of coal."
"Oh. I thought they only brought me comfort." Was she imagining it or was there some connection between the two of them?
"No, Sue. It's not all in your mind." Although he was speaking of her sketches, she wondered if he could read her thoughts about him, for their relationship seemed to be all in her mind.
It's the chocolate that binds in this story, but sometimes there are things even chocolate can't mend. When Sue's life is in danger and the blame falls on Holden, will he be able to save her? Will she forgive him for his recklessness? And more importantly, will there be chocolate cake?
Thank you for hosting me on Fresh Fiction today! What a wonderful way to celebrate the release of Desperately Seeking Suzanna! If we only had some chocolate…
What's your favorite dessert?
Her Cinderella Moment…
Sue Green just wanted one night to be the pretty one. But a few glasses of champagne and one wild disguise later, she's in some serious trouble. Who knew the devastatingly handsome face of Lord Holden Ellis would get in the way of her foot? And how exactly did all that high-kick dancing start in the first place? At least she blamed it on her new persona—Suzanna—so Society's most eligible bachelor will never find out the truth.
All Holden wants is the truth. Who was that vixen who seduced him so thoroughly, then disappeared? The only one who seems to have any answers about Suzanna is Miss Sue Green. She's promised to help him find his mystery woman, but she's not being all that helpful. And the more time Holden spends with Sue—witty, pretty, and disarmingly honest—the more he realizes he may have found exactly what he's been looking for all along…
ABOUT THE AUTHOR
Elizabeth Michels grew up on a Christmas tree farm in rural South Carolina. After tip-toeing her way through school with her focus on ballet steps and her nose in a book, she met a boy and followed him a thousand miles away from home to Kansas City, Missouri, before settling down in North Carolina. She attended Park University where she graduated Magna Cum Laude with a BA in Interior Design. Elizabeth is a lover of happily-ever-afters; she invites you to read her stories, get lost, and enjoy. For more information, please visit http://www.elizabethmichels.com/
To Purchase DESPERATELY SEEKING SUZANNA:
Amazon | Barnes and Noble | Books-a-Million | Chapters/Indigo | IndieBound | iBooks | Sourcebooks
To comment on Elizabeth Michels's blog please click here.