By the time you read this, my sophomore novel, ">Can't Help Falling, will have just been released. Coming just under six months from the release of my debut novel, Close To You, has made for a busy year!
Before I was published I remember hearing a few times that your second novel is scarier than your debut. As I prepared for the release of my first book, I couldn't understand how that was possible. Your debut is the first of everything! First time working with a publishing house, first time navigating cover and title selection, first one-star reviews, first readers letting you know what they didn't like about your book or what you got wrong.
You're (Usually) Writing Under Contract For the First Time
When I wrote Close To You it was the crazy story that I genuinely believed no publisher would be interested in. Who would want a romantic comedy set in New Zealand about a Lord of the Rings tour of all things? I had no expectations and no deadlines beyond the (moveable) ones that I set for myself. If life got in the way of writing it wasn't a big deal.
When I signed my publishing contract for two books all I knew about the second book was contained in one sentence. It was to be set in Oxford and have a C.S. Lewis theme. I had eight months to take that and turn it into a 90,000 word manuscript.
This time the day job being crazy, children being sick, the muse not showing up or you feeling more like spending your evenings watching reality TV over wrestling with obstinate characters were irrelevant. There was a deadline set in a contract with an advance that would have to be paid back if I didn't deliver. At the back of my mind was the insistent voice asking over and over What if I can't do this? What if the best that I've got in me is that first book? What if I'm about to fail my editor, my agent, myself, and all the people who have believed in my author dream?
Expectations
Your debut novel is a crazy exciting terrifying time. Your first book baby is being released into the world and you have no control over how readers are going to react to it. However, readers also don't have any expectations based on previous reading experience as to what they expect from a "X Author" novel. You have a blank slate as an author. This changes with the sophomore novel. People have thoughts, opinions and hopes as to the kind of story you might be deliver. Now you feel the weight of hoping, praying, that your new story will not be a disappointment to those who enjoyed your first.
You Know How Really Hard It Is To Get Readers To Take A Chance on a New Author
With your debut novel you knew this in theory. As a reader you knew how hard it was to convince you to spend your hard earned money on an unknown author when your budget didn't even reach to all those authors you already know and love. But you naively hope that between sheer force of will, your great hook, and feeling like you're wallpapering the internet with all your guest posts/interviews/articles that readers will flock to your story.
With the sophomore novel, you've learned in the trenches that you are the rule, not the exception. You've eyeballed sales figures that have you wondering if the system lost a digit somewhere. You've let out many a silent virtual scream at people assuring you that they can't wait to read your book, they're just waiting for the e-version to be made free. You've seen much coveted positive reviews in sought after publications give your sales figures a low double digit bump that week. You've learnt from experience that this author thing really is a long game.
But, in all of that, you also know the joy of having readers who love your writing. A tribe of people cheering you on for no other reason than they love your imaginary friends. Readers who become friends and tell you you can do this. And that makes facing down the fear worth it over and over again.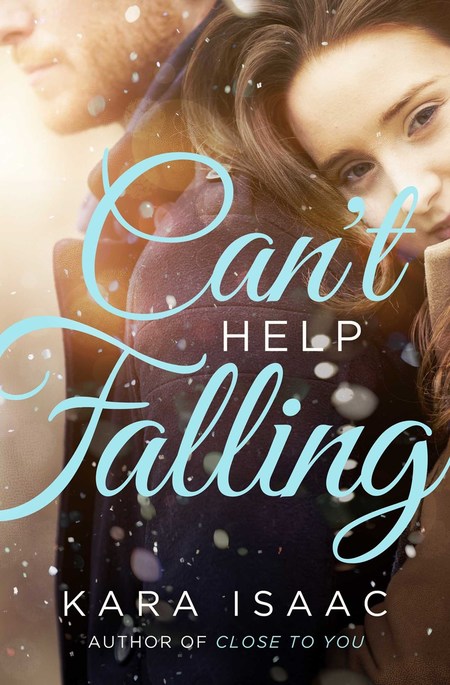 A funny, heartfelt romance about how an antique shop, a wardrobe, and a mysterious tea cup bring two C.S. Lewis fans together in a snowy and picturesque Oxford, England.
Emelia Mason has spent her career finding the dirt on the rich and famous. But deep down past this fearless tabloid-reporter façade, there's a nerdy Narnia-obsessed girl who still can't resist climbing into wardrobes to check for the magical land on the other side. When a story she writes produces tragic results, she flees to Oxford, England—home to C.S. Lewis—to try and make amends for the damage she has caused.
Peter Carlisle was on his way to become one of Great Britain's best rowers—until he injured his shoulder and lost his chance at glory. He's determined to fight his way back to the top even if it means risking permanent disability to do so. It's the only way he can find his way past failing the one person who never stopped believing in his Olympic dream.
When Peter and Emelia cross paths on her first night in Oxford, the attraction is instant and they find common ground in their shared love of Narnia. But can the lessons from a fantasyland be enough to hold them together when secrets of the real world threaten to tear them apart? Cobblestone streets, an aristocratic estate, and an antique shop with curious a wardrobe bring the world of Narnia to life in Kara Isaac's inspiring and romantic story about second chances.
Inspirational Romance | Inspirational [Howard Books, On Sale: October 11, 2016, Trade Size / e-Book, ISBN: 9781501117343 / eISBN: 9781501117350]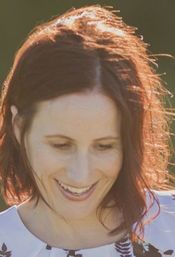 Kara Isaac lives in Wellington, New Zealand. Her debut romantic comedy, Close To You, is about a disillusioned academic-turned-tour-guide and an entrepreneur who knows nothing about Tolkien who fall in love on a Tolkien themed tour of New Zealand. Her sophomore novel, Can't Help Falling, is about about how an antique shop, a wardrobe, and a mysterious tea cup bring two C.S. Lewis fans together in a snowy and picturesque Oxford, England and was recently named an RT Top Pick for October 2016. When she's not working her day job as a public servant, chasing around a ninja preschooler and his feisty toddler sister, she spends her time writing horribly bad first drafts and wishing you could get Double Stuf Oreos in New Zealand. She loves to connect on Facebook and Twitter.
Giveaway
Kara is giving away a copy of CLOSE TO YOU and CANT HELP FALLING and a mini-journal