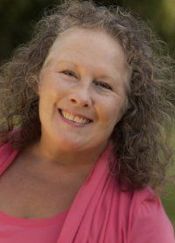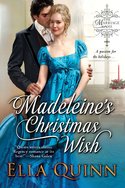 Aside from his family, the one person Georges, Marquis Cruzy-le-Châtel has tried to keep safe during the Napoleonic Wars is Madeleine du Beaune, the woman he wishes to marry. Although, the war is over, shadowy forces are at work to bring Napoleon back to power. When George discovers Madeleine is in danger, he joins forces with the British Home Office to rescue her and bring down a spy ring.
When George first appeared in my second book, THE SECRET LIFE OF MISS ANNA MARSH, he was a jaded man whose use for women was to gain information or aid. By the end of the novel he had rehabilitated himself, and the reader is briefly introduced to Madeleine. I knew then that their story would be a Christmas novella. Although, I didn't know Madeleine at all at the beginning of the book, she turned out to be a wonderful surprise.
Madeleine gazed out the window at the now bare vines. The signs of the first frost were fading as the sun rose higher. In another few weeks, the Christmas season would be upon them. The first one without her father. She would do her best to make it a happy Christmas for her mother and sister. Perhaps they could make new ornaments for the tree and plan a large fête. Not to mention the market that would take over the central square in Beaune. For some reason, the hot, spiced wine always tasted better from the vendor from Alsace.
Aside from dealing with nasty characters, helpful friends and family members, this story takes place on a mad dash through France during Advent. Their stops are punctuated by France's famous Christmas markets and traditions, and, of course, a magical Happily Ever After.
About MADELEINE'S CHRISTMAS WISH
The bachelors in Ella Quinn's Marriage Game series make a habit of resisting the irresistible. But during the season for giving, surrendering to temptation may be the greatest gift of all…
A French spy, Georges, Marquis Cruzy-le-Châtel, has lived in England for years, sacrificing his life for his country—but not his heart. For he's never been able to forget his childhood friend, Madeleine. And now, in her hour of need, he is there to rescue her…
The victim of a ruthless statesman, Madeleine, Comtesse du Beaune, has been abducted and sent to England to work in a brothel. Her greatest wish is to return home for Christmas, and her only hope of it is to marry Georges—though she will be his wife in name alone. Yet as they steal across the snowy countryside, Georges decides to woo her—with kisses that melt the winter's frost and leave her longing for a holiday miracle…
About Ella Quinn
Ella Quinn lived all over the United States, the Pacific, Canada, England and Europe before finally discovering the Caribbean. She lives in St. Thomas, Virgin Islands with her wonderful husband, three bossy cats and a loveable great dane.
Ella loves when friends connect with her. Visit her website, Facebook page, Twitter profile, and blog.