Hello everyone and thank you to Fresh Fiction for having me on their blog!
I'm Ella Quinn and I write fun, smart, spicy Regencies. Normally, I'd talk about travel, but with the year we've had that would just be cruel. Here in Europe, even the vaccinated have to follow all the mask and social distancing mandates.
So, let's discuss research. As you can imagine, writing historical novels requires a great deal of research. Fortunately, I love it. Years and years ago, I'd get lost in the library stacks. I was majoring in Political Science, and I remember one time I found the letters of James Joyce to his wife just down the aisle from what I was researching at the time. My husband-to-be was in the Army and deployed, and for whatever reason Joyce influenced my letters (this was pre-email) to the man who has been my husband for thirty-seven years. But I digress, which in itself is part of doing research. For example, I write with the Oxford English Dictionary online open so that I can make sure that the words I use were used at that time and in the right context. Recently, I discovered that eyeglasses were also called eye compasses. And goose-bumps, an American term from the 1930s, was called goose-flesh, but that was considered vulgar. The correct term was horripilation. That though begs the question of whether I use a word that most readers don't know, or have a gently bred young lady as a vulgar term. Or whether she would even know the vulgar word.
This brings me to how I approach researching the Regency. Having been fortunate enough to live in several different countries, and visit even more, I'm well aware that customs and mores can differ fairly significantly from one neighboring country to another. An example is what one brings to a dinner in France as opposed to what one brings in Germany. In Germany, you can bring flowers or wine. In France, it's an insult to bring wine as it presumes the host doesn't know how to select wine. Even these days in most of Europe, first names are not used until you get to know someone, and the formal form of the language is used until there is an agreement to use the informal form. Knowing these things, I research the Regency as a different country. Where the customs, mores, fashions, and everything else are very different from modern life. Even though human nature doesn't appear to change very much, the setting people are in does.
When I teach workshops on research, I tell people not to assume. This applies to modern times as well as to historical times. Several years ago, I read a section of a manuscript set in the Caribbean. The author built a lovely house situated to catch the breeze from the West. There was only one problem. The weather in the Caribbean comes from the East. I knew that because I'd lived there. But the information is easily found. As a reader, I know how irritating it can be to have a one-way street either going the opposite way or made into a two-direction street. Of course, the problem with this lack of research is the reader will soon start to—maybe unconsciously—look for mistakes and not pay attention to the story. I'd love you to leave a comment tell me errors like that throw you out of a story.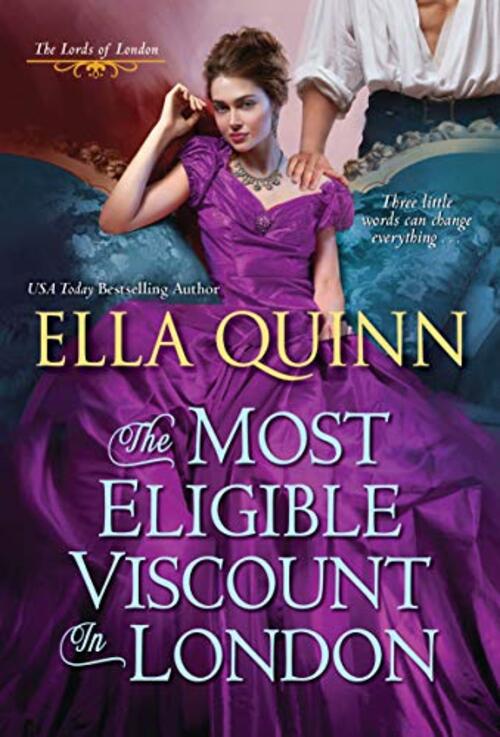 In bestselling author Ella Quinn's intriguing new Regency trilogy, a dashing suitor must decide if love and marriage are mutually exclusive . . .
 
Viscount Gavin Turley is convinced that love matches cause nothing but trouble. Still, after months of courting, he's fallen for Miss Georgie Featherton. He's passionate about her, in fact. But words of love are not an indulgence he will allow himself. When he presents Georgie with his marriage proposal, he will lead with his head—not his heart. His qualifications as a husband are excellent, after all. What could go wrong?
No sooner does Gavin kneel on one knee than Georgie's heart goes aflutter with joy. Finally, the proposal she longed for had arrived. Yet Gavin seemed to be listing his credentials for a business partnership, not a romantic union. Without a declaration of love, Georgie can only reject his offer—unless the ladies of the ton, and Georgie's grandmama, have anything to do with it. For sometimes it takes a wiser eye to see the love behind a guarded heart—and a clever scheme to bring it out of hiding . . .
 
Romance Historical [Zebra, On Sale: March 30, 2021, Mass Market Paperback / e-Book, ISBN: 9781420149692 / eISBN: 9781420149708]
After rejecting Viscount Turley's passionless proposal, will Georgie find love somewhere else?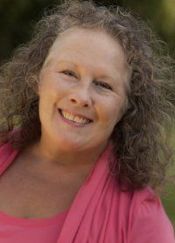 USA Today bestselling author Ella Quinn's studies and other jobs have always been on the serious side. Reading historical romances, especially Regencies, were her escape. Eventually her love of historical novels led her to start writing them.
She is married to her wonderful husband of over thirty years. They have a son and two beautiful granddaughters. After living in the South Pacific, Central America, North Africa, England and Europe, she and her husband decided to make their dreams come true and are now living on a sailboat. After cruising the Caribbean and North America, she completed a transatlantic crossing from St. Martin to Southern Europe. She's currently living in Germany, happily writing while her husband is back at work, recovering from retirement.