Friends–I am busy. Do you ever go through a time where you feel like you're moving in a million different directions and yet you still feel like you aren't getting much done? I'm having that moment right now. But somehow, I still find time to do something fun. It's a huge personal indulgence of mine, but now, because of my future book release (Summer 2022!!), I can say I'm ogling… I mean looking… at covers for research. Here are some of my favorite covers of 2021 so far. I've noted which of these books I've read, too!
WILD WOMEN AND THE BLUES by DENNY S. BRYCE (March 2021, Kensington)
1920s anything, I'm here for it. 1920s Chicago–my home city–take my money. I've read this book and it's exceptional. This gorgeous cover is the perfect reflection of what's inside.
THE GIRL WITH STARS IN HER EYES by XIO AXELROD (April 2021, Sourcebooks Casablanca)
A second chance, indie-rock romance? Yes, please! Reading this book such fun entertainment. And LOOK AT HER SUNGLASSES!! I love the little details on this cover.
HANA KHAN CARRIES ON by UZMA JALALUDDIN (April 2021, Berkley)
The movement on this cover is so intriguing, and the line drawing is great. I adored Uzma Jalaluddin's AYESHA, AT LAST and am so excited to read this one soon.
HARD SELL by HUDSON LING (May 2021, Carina Adores)
The opulence! That's it. That's all. This cover is awesome and the story (workplace romance + best friend's younger brother) sounds awesome, too.
THE MOST BEAUTIFUL GIRL IN CUBA by CHANEL CLEETON (May 2021, Berkley)
I'm a big fan of Chanel Cleeton's historical novels about the Perez Family, and really enjoyed this book set earlier in the family's history. Her first book on this subject, NEXT YEAR IN HAVANA, was about a wealthy family having to flee Cuba during the rise of Fidel Castro. This book is set during the Gilded Age sets in motion things that affect the events of that book and so much more.
ONE WEEK TO CLAIM IT ALL by ADRIANA HERRERA (June 2021, Harlequin Desire)
When I first saw this cover a couple of months ago, I loved how joyful it is! The colors are popping and I love how happy these two look together. A perfect summer read!!
ISLAND QUEEN by VANESSA RILEY (July 2021, Kensington)
Based on the fascinating true story of Dorothy Kirwan Thomas, a woman who began her life as a slave and rose up the ranks to become a powerful businesswoman in the West Indies, Vanessa Riley's new historical fiction novel is just as engaging as this stunning cover. I'm in the middle of this book and enjoying every word
SO MANY BEGINNINGS by BETHANY C. MORROW (September 2021, Feiwel & Friends)
A remixed LITTLE WOMEN about Black sisters, set during the same time as the original book, celebrating Black joy and accomplishments? Again–take my money. I'm a huge LITTLE WOMEN fan and am really looking forward to this new version.
A LOT LIKE ADIOS by ALEXIS DARIA (September 2021, Avon)
Was YOU HAD ME AT HOLA my favorite book cover of 2020? YES, IT WAS. It was also one of my top reads last year and I'm looking forward to this second chance romance–oh, and they have to work together. And this cover is definitely one of my faves of the year so far.
MISS MORIARTY, I PRESUME? by SHERRY THOMAS (November 2021, Berkley) 
I've never hidden the fact that I don't love mysteries–I take myself out of the story trying to figure out what's going on. But Sherry Thomas's Lady Sherlock Series has really worked for me. I was a fan of her historical romances and easily moved into her historical mysteries, and her feminist take on Sherlock Holmes. This latest novel brings the dastardly Moriarty straight to Charlotte Holmes's door. As for this over–the moody waves, the bright yellow skirt… and who is in that window??
—
So, you know how I mentioned I was busy? In addition to writing the first draft of what I hope will be my third book (it's still in the very early stages), I'm also still wrangling my daughter while remote learning (we're almost done!), scheduling the FF blog (check it out!), and co-hosting two fabulous shows with some of my favorite people.
Tomorrow, April 16 at 7pm CT on the Love's Sweet Arrow YouTube Page, the Boozy Book Broads are back with special guest Denny S. Bryce. You may remember her cover with the beautiful flapper up the page, WILD WOMEN AND THE BLUES. We're drinking French 75s and talking about historical fiction! Hope you will join me, Angelina M. Lopez, and Melonie Johnson for some Friday night fun! For more info, head to LSA's Eventbrite page for a reminder and more details.
Also, Gwen and I have just come off of a marathon week of Fresh Fiction podcast interviews… We have had some awesome conversations with fabulous authors, and we are so excited to share them with you over the coming months. Look for an interview with Vanessa Riley (I'm still salivating over the cover ISLAND QUEEN). Last week we had such a fun chat with Rosie Danan and next week (4/21), we're talking to Talia Hibbert! Look for new episodes of the Fresh Fiction Podcast every other Wednesday(ish).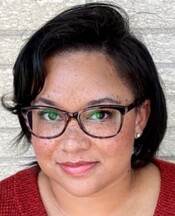 Danielle Jackson Dresser is a contemporary romance author (her debut novel with Berkley will be out in 2022!), avid reader, lackluster-yet-mighty crafter, and accomplished TV binge-watcher.
Once upon a time, she was a publisher publicist and continues to cultivate her love of books and reading by chatting with the best authors in the business as the Editorial Manager of Fresh Fiction and co-host of the Fresh Fiction podcast. Danielle is one of the Boozy Book Broads, a monthly author chat show streamed live on YouTube. She also moderates panels, interviews authors, and hosts a book club at Love's Sweet Arrow, the romance-focused independent bookstore.
Danielle lives in Chicagoland with her very own romance hero husband, darling daughter, and two tempestuous cats. Follow her on Twitter and Instagram, @dj_dresser.