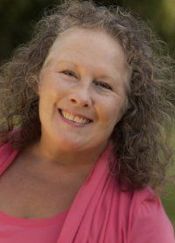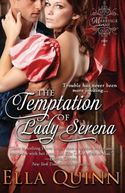 One of the reasons I love the Regency era is that it's so easy to create conflict between the hero and heroine, as well as the secondary characters. If you've read my first two books, you'll know that I believe a love story revolves around more than just the hero and heroine. In our far flung society where almost anything goes, it's easy to forget how much ones family controlled what a lady or gentleman did.
The same is true in my latest novel, THE TEMPTATION OF LADY SERENA. When Lady Serena is pretty much booted out of the only home she's known because her new sister-in-law doesn't want her there, Serena's choices are limited. She has money, and today she'd be able to move into her own house or apartment, but, even though she's twenty-six, during the Regency she was too young to set up her own household. Fortunately her uncle The Marquis of Eth, a secondary character in THE SEDUCTION OF LADY PHOEBE, as well as his wife and Phoebe are there to help Serena navigate the shoals of a London Season.
Ah, but enter, well known rake, Robert, Viscount Beaumont, whose grandmother is insisting he marry. He sets his sights on Serena. Unfortunately, despite his best efforts, Robert simply can't behave and tries to take a shortcut to winning Serena's hand by compromising her. Unlike today where young couples make-out in public, being caught kissing was a big deal back then. For an unmarried lady and gentleman it was a sure one way ticket to marriage. What Robert doesn't count on is upsetting not only her family, but his own. Rather than offering her up to him, they whisk her away until he can win her honestly.
The following morning, long before the fashionable made their visits, Ester was surprised to greet the Dowager Lady Beaumont and Freddy in her morning room. Ester welcomed them warmly and with a great deal of curiosity.

"Lady Beaumont, Freddy, to what do I owe this pleasure? I have not seen either of you for an age."

"Ester, you owe our visit to my scapegrace nephew," Freddy replied. "We had the dubious pleasure of receiving him yesterday afternoon, when he informed us he was to wed your niece, Lady Serena." Freddy frowned. "It was not the news, which was welcome, but the fashion in which it was delivered that raised our suspicions that all may not be right."

The look in Freddy's face told Ester they hoped to be wrong about Beaumont's actions.

Ester was sorry to disappoint them. "The betrothal is not as we would have wished it."

"Drat the boy!" Lady Beaumont's face turned red and she pounded her cane on the floor. "Why can't he behave like a normal man, fall in love, admit it and marry? I don't know what ails him to act like a rascal. Don't you tell me you are going to let him get away with this . . . this infamy?"

Ester laughed. "No, we will not. We are, the whole family and then some, leaving for France to-morrow. In our haste, we may have overlooked informing a certain person."

Lady Beaumont chuckled. "I always knew you for a smart chit."

"I have to give credit to my niece, Evesham."

"Well, that doesn't surprise me either. Gets her brains from her mother's side, I'm sure. So tell me the worst. What did Robert do?"

Lady Beaumont's frown deepened as Ester told her Serena's story.

"What an idiot. He's mad in love with the girl! Why, he practically flew out of my carriage when he saw her with another man driving in the Park. That I should live to see a grandchild of mine act without the least delicacy of mind!"

Freddy's face took on an appearance of unholy delight. "Mama, would you like to visit France?"

Lady Beaumont scowled. "At my age? What a ridiculous . . ." Then her eyes twinkled with mischief. "Freddy, I've always said you had my brains. It's just the thing to stop any gossip. All of us ladies traveling to Paris to buy Lady Serena's bride clothes. It's perfect. Robert will be furious. I'll see that young jackanapes admit he loves Lady Serena and be happy about it, if it is the last thing I do. Freddy, make the plans."
Ella Quinn's bachelors in The Marriage Game series are charming and cunning when it comes to the ways of love-until the right woman captures their unsuspecting hearts…
Custom-made gowns…nights at the theater…and a host of eligible bachelors. Accustomed to living a quiet life in the Scottish Borderlands, Lady Serena Weir has never had any of these luxuries. But when Serena's brother demands she finally have a Season in London, she's thrust into a glamorous world she's only dreamed of…
Robert, Viscount Beaumont, remembers all too well what it feels like to be in love. That is why he must keep his distance from Serena. He's only felt his pulse stir the way it does now when he made the mistake of loving the wrong woman once before. Yet the more he strives to resist his feelings, the nearer he is to falling under Serena's seductive spell…
Comment to win an e-book copy of THE TEMPTATION OF LADY SERENA.
To comment on Ella Quinn's blog please click here.