Welcome to Fresh Fiction, Eloisa! We're thrilled to have you here. Can you tell us a bit about your Wildes of Lindow Castle series and where SAY YES TO THE DUKE fits in? 
The Wildes of Lindow Castle series follows a huge family living on the edge of a bog, and Say Yes is the story of an adopted Wilde, Viola. Her half-siblings are gorgeous, vivid, and dramatic—but Viola is a shy wallflower. As she describes it, she has no more in common with His Grace's offspring than a donkey to a dragon. 
SAY YES TO THE DUKE is pure escapist fun: the wallflower attracts the attention of a duke, but she doesn't want him because she thinks she's in love with a vicar. They end up married, and then he has to work hard to change her mind!
Family is an important factor in SAY YES TO THE DUKE, as well as the other books in this series, and I enjoyed catching up with the Wildes from previous books. What do you love about creating a tight-knit family like the Wildes? 
It's wonderful to be able to deepen and grow characters over several books. I became so fond of the duke and duchess, for example, that I have a prequel of their romance coming out in the fall, MY LAST DUCHESS. And, as a writer, it's great to lean on reader favorites, like Lady Knowe.
What do you think makes historical romance so fascinating, as a reader and as a writer? Have you ever considered writing in a different romance subgenre?
I read to escape, and I write for people in my frame of mind. The world right now can be dark and scary, even before the pandemic. SAY YES is pure fun: No pandemic, no near-death scenes, no turbulent politics.
I follow you on social media and love when you post what you've been cooking or baking! What have you made recently that was delicious?
Thank you! Yesterday I experimented with a marmalade–I added a bag of kumquats (tiny tiny oranges) along with orange rind. It's fabulous! The best thing I've made lately was a dark chocolate cake laced with rum, with homemade marmalade in-between the layers. I make my marmalade less sweet that store-bought varieties, and it's a perfect foil for a luscious chocolate cake. 
We love to ask authors about what they're reading! What have you read that you'd recommend?
I have a big list of quarantine novels. On the romance front, I loved Lisa Kleypas's new romance, Chasing Cassandra.  For women's fiction, I enjoyed The Women in Black by Madeleine St. John, about 1950s Australian women working in a big department store, and for sci-fi lovers, I thought that Kat Howard's An Unkindness of Magicians, about a parallel NY/darker magic world, was brilliant.
What can readers expect from you next?
As I mentioned above, MY LAST DUCHESS comes out this fall! The Duke of Lindow, having just received his divorce from Parliament, sets off to London to find a wife for his 8 children. He falls in love at first sight—but the lady in question has absolutely no interest in mothering 8 children, or becoming a duchess, so he has a challenge ahead of him. . . It's a charming, sexy escape and suited to our shorter attention spans and desire for happiness.
Rapid Fire Random Questions
Favorite Romance Trope:  Convenient marriage.
Go to mani/pedi nail polish colors:  Raspberry.
Do you dog-ear or use a bookmark in your books?:  Dog-ear!
Pancakes or waffles?:  Pancakes
Favorite book from childhood:  I Captured the Castle, by Dodie Smith.
Morning person or night owl: Morning.
First thing you'd splurge on if you won the lottery: Pay off my mortgage!
A song that will always cheer you up: Leonard Cohen's "Hallelujah"
Favorite season:  Spring
You have a totally free afternoon – no deadlines, no obligations, no social media notifications! What do you do?: READ!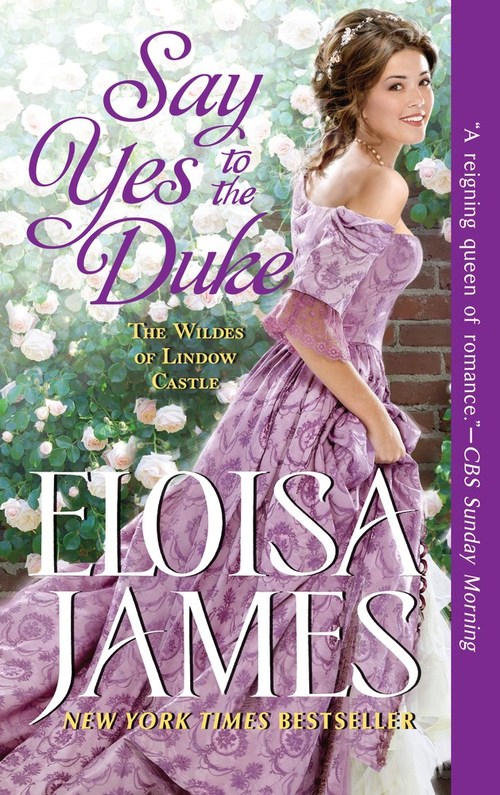 A shy wallflower meets her dream man–or does she?–in the next book in New York Times bestselling author Eloisa James' Wildes of Lindow series.
Miss Viola Astley is so painfully shy that she's horrified by the mere idea of dancing with a stranger; her upcoming London debut feels like a nightmare.
So she's overjoyed to meet handsome, quiet vicar with no interest in polite society — but just when she catches his attention, her reputation is compromised by a duke.
Devin Lucas Augustus Elstan, Duke of Wynter, will stop at nothing to marry Viola, including marrying a woman whom he believes to be in love with another man.
A vicar, no less.
Devin knows he's no saint, but he's used to conquest, and he's determined to win Viola's heart.
Viola has already said Yes to his proposal, but now he wants her unruly heart…and he won't accept No for an answer.
Romance Historical [Avon, On Sale: May 19, 2020, Mass Market Paperback / e-Book, ISBN: 9780062878069 / eISBN: 9780062877833]

The least wild Wilde gets her happily ever after!!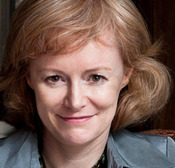 New York Times bestselling author Eloisa James writes historical romances for HarperCollins Publishers. Her novels have been published to great acclaim. A reviewer from USA Today wrote of Eloisa's very first book that she "found herself devouring the book like a dieter with a Hershey bar"; later People Magazine raved that "romance writing does not get much better than this." Her novels have repeatedly received starred reviews from Publishers' Weekly and Library Journal and regularly appear on the best-seller lists.
After graduating from Harvard University, Eloisa got an M.Phil. from Oxford University, a Ph.D. from Yale and eventually became a Shakespeare professor, publishing an academic book with Oxford University Press. Currently she is an associate professor and head of the Creative Writing program at Fordham University in New York City. Her "double life" is a source of fascination to the media and her readers. In her professorial guise, she's written a New York Times op-ed defending romance, as well as articles published everywhere from women's magazines such as More to writers' journals such as the Romance Writers' Report.
***
Fresh Fiction Editorial Manager Danielle Dresser is an avid reader, lackluster-yet-mighty crafter, and accomplished TV binge-watcher. Once upon a time, she was a publisher publicist and continues to cultivate her love of books and reading by chatting with the best authors in the business. She lives in Chicagoland with her very own romance hero husband, darling daughter, and two tempestuous cats. Follow her on Twitter and Instagram, @dj_dresser.