The devastation of war tests the human spirit to its limits, as individuals struggle to survive in desperate and dangerous circumstances.  With the war we've all been fighting the last few months against an invisible enemy, the topic is even more timely.  The following stories enthrall, astound, and invite us to look past the minor irritations and minutiae of our everyday lives and concentrate on what is truly important.
This was certainly the case for the women involved in SEVEN DAYS IN MAY by Kim Izzo.  Despite the savage war being fought on the Western Front–and a warning from Germany that any ship crossing the Atlantic puts itself at-risk–New York heiresses Sydney and Brooke Sinclair stick to their plan to sail to England, where Brooke is to marry Edward Thorpe-Tracey.   While Brooke is excited to marry into the aristocracy, independent Sydney is drawn to the suffragette movement. Full of confidence in the future, the girls and Edward board the Lusitania for the seven-day voyage.  Meanwhile in England, Isabel Nelson, after escaping a scandal in Oxford, is grateful to have landed a secretary's job at the British Admiralty's mysterious Room 40.  Recognizing her skill at codes and cyphers, she's soon put to work analyzing the most sensitive and secret enemy intercepts—and begins to piece together the possibility that civilian passenger liners may become targets. As Isabel tries to untangle the coded secrets, the ship sails ever closer to her doom.  Adding to the book's interest, the author includes her great-grandfather, a heroic survivor of the sinking, as a character in the book. What began as a light-hearted adventure will become a grim exercise in adaptation and survival, intertwining–and pushing to the breaking point–the character of all involved.
Another World War I tale that is based on a real-life story is LOST ROSES: A NOVEL by Martha Hall Kelly.  A precursor to the bestseller LILAC GIRLS, this novel is a fictionalized account of Eliza Ferriday, mother of LILAC GIRLS heroine Caroline Ferriday.  Despite warnings of war, Eliza is delighted to fulfill a long-time dream and accompany her friend Sofya Streshnayva, a cousin of the Romanov czar, to visit her Russian homeland and view its treasures. But after Austria declares war, wary of the political unrest, Eliza returns to America, while Sofya and her family take refuge at the family's country estate. While staying there, hoping to avoid the revolutionary struggles erupting in the capital, Sofya hires Vrinka, daughter of local fortuneteller, to help tend her young son.  Back in America, Eliza does all she can to help the White Russians who escape their homeland, anxiously awaiting her friend's letters.  When the letters stop coming, she fears the worst–with good reason.  The Revolutionaries now target the countryside, and Sofya–and her family–fall into their hands.  Through the intertwined stories of Sofya, Eliza, and Vrinka, Kelly unfolds the tapestry of the Russian revolution in all its brutality and drama, played against the unbreakable bonds of friendship and an unshakeable determination to survive.
Inspired by the photo of a female ambulance driver, Ann Howard Creel's MERCY ROAD tells the little-known story of the American Women's Hospital, a privately-funded venture staffed by American women doctors and nurses set up in France during the Great War.  Tending both civilians and military, dealing not just with war wounds but also with the typhus, dysentery, and influenza afflicting the millions of refugees, Creel tells her story through the experiences of Arlene Favier.  After her family home burns down, killing her father, to support her family, fluent French-speaking Arlene takes a job as an ambulance driver for the American Women's Hospital.  Her training doesn't prepare her for the danger, carnage, and horrors she encounters–or the satisfaction of making a difference.  Nor does she expect to meet Jimmy Tucker, a childhood friend who used to work on her family's horse farm, who is now an American soldier.  Though their meetings are few and difficult, the burgeoning love between them helps her continue on.  Until the unwelcome attentions of charismatic Army captain Felix Bonhammer threaten Arlene and everyone she holds dear.  Painting a grim but ultimately uplifting portrait of this unit operating under the most difficult circumstances, Creel's tale gives us a renewed appreciation for the dedication, skill, and bravery of women like Arlene.
The privations and painful adjustments that had to be made on the home front are vividly portrayed in Judith Kinghorn's THE ECHO OF TWILIGHT.  Just before World War I begins, orphan Pearl Gibson fulfills her goal to join the top rank in service, being hired as lady's maid to Lady Ottoline Campbell.  Transported that summer to Lady Ottoline's Scottish estate, she becomes more confidante than servant to her mistress–and falls in love with Lady Ottoline's cousin, artist Ralph Stedman, who has a cottage on the estate.  But after an idyllic summer comes the beginning of war, with Ralph and Lady Ottoline's sons headed off to fight.  Eventually, a desperate Pearl must confess her secret–she is carrying Ralph's child.  Though initially Ottoline supports Pearl and helps her care for daughter Lila, eventually the burden of losses and secrets causes a breach between them, sending Pearl and Lila to live independent lives in London.  The strains of living through a war, the destruction of the old class system, and the evolving opportunities in the new, the necessity of dealing with lost, crippled or traumatized loved ones form a vivid backdrop to this story of love, friendship, deception, and new beginnings.
Ready to be transported, inspired and humbled by the sacrifice and heroism of some incredible heroines?  Any of these novels will deliver!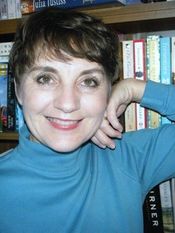 Real, intense, passionate historical romance
After twelve years as a vagabond Navy wife, an adventure that took her from Virginia Beach, VA, to Monterrey, CA, to Tunis, Tunisia to Oslo, Norway and back, Julia Justiss followed her husband to his family's East Texas homeland. On a hill above a pond with a view of pasture land, they built an English Georgian-style home. Sitting at her desk there, if she ignores the summer heat, she can almost imagine herself in Jane Austen's Regency England.
In between teaching high school French and making jaunts to visit her three children (a Seabee in Gulfport, MS, a clothing buyer in Houston and a mechanical engineer in Austin, TX) she pursues her first love—writing historical fiction.
***
JULIA'S NEXT BOOK WILL BE IN STORES IN AUGUST!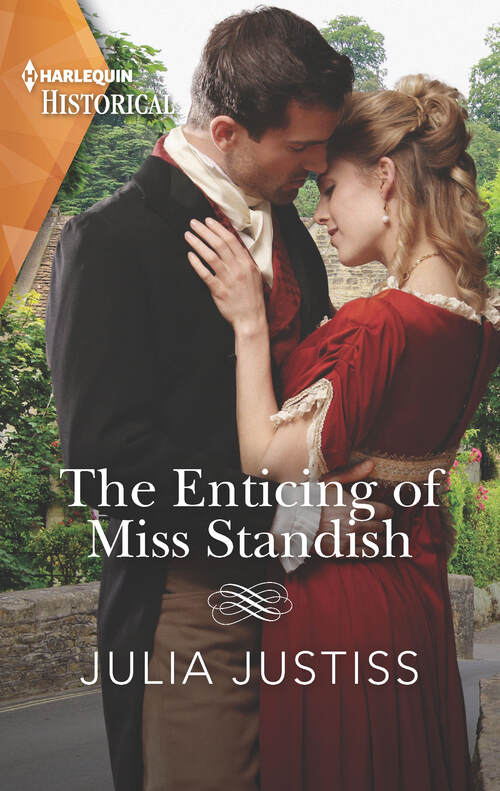 A meeting of minds…
But a most unsuitable match!
When lady's companion Sara Standish meets Cameron Fitzallen, he has his jacket off and he's mending mill machinery. He is manly, capable—though it's most improper for him to set her heart aflutter! He is a mill owner—trade—after all. They share the same aim to help impoverished children, but in the eyes of the ton, she must not mix with him. That doesn't stop her craving his company, or his touch…
Romance Historical [Harlequin Historical Romance, On Sale: August 1, 2020, Paperback / e-Book, ISBN: 9781335505651 / eISBN: 9781488065859]