"I thought most women wanted happily ever after?" His gaze never left her face, the scrutiny making her uncomfortable.
Becky pulled her hand away and turned to watch Byron. She didn't like anyone looking too closely into what made her tick. "Maybe when they start out as little girls reading fairytales. But then real life happens, and they grow up. Some faster than others." And it's not that she didn't want it. The plain and simple truth was that true love hadn't come knocking at her door.
"That's a very cynical approach."
Better to let him believe she was cynical rather than a disappointed little girl who grew up but never let go of her fairy tale ending. "No different than your own." She shrugged, looking back at him.
"Well, okay, then. I've been thinking this through, and I believe it's important for us to move fast but to make it look real. It's a matter of finding the right balance, and that's what we need to discuss to land on the same page." Steve lowered his voice as a mother walked by pushing a baby stroller.
"I'm listening." Fast worked for her when it came to getting Byron healthcare coverage.
Steve grabbed her hand again, this time letting his fingers intertwine with her own. She tensed and started to pull away, but he tightened his grip. "You've agreed to marry me, and part of making this real is making the world believe we're a couple. Starting now. Try to relax. We're just two people enjoying the nice weather at the park with your son. Everyone needs to see us as a couple if they are going to believe we fell in love and decided to get married all of a sudden."
Becky relaxed, knowing he was right. The key was to remember what they were doing and why they were doing it. Otherwise, it would be all too easy to fall for his charm. And where would that leave her? She'd been down that road once before with his brother. The trick was guarding her heart so she didn't fall for any worn-out lines or extra attention he paid her. It was all for show. "So, what is this grand plan you've devised?"
"I'm thinking we date for two weeks, get engaged for two weeks, and then get married. That brings us right up to the election, and in the frenzy of the media attention, I'm sure to gain votes. We can use the election as the catalyst expediting the wedding. It also gets the ball rolling to set up Byron's surgery. I looked into it, and you and Byron can be added to my coverage immediately with no concerns over existing conditions if I get married." He held her hand tight, his gaze locked with hers. She wasn't sure what she'd expected, but it wasn't this.
"Most people would use love as an excuse to get married that quickly. Either that or they're pregnant." Her history would set the gossips on fire with the possibility of a repeat, something she wasn't looking forward to dealing with, but for Byron's sake, she would.
"Good point. Guess everyone will realize it was love at first sight, then, because we know you won't turn up pregnant." He had the audacity to wink.
What concerned her more, however, was the slight thrill she got from his charming smile, the one he used on her when he teased. Surely, he wasn't teasing now. They hadn't exactly discussed that aspect of the relationship. "I'm glad you clarified that. No expectations. Right?"
"None. As far as I'm concerned, we need to make it look good, holding hands, kisses in public, the things normal couples do, but beyond that, we're two people doing the right thing and waiting until after we get married. And after the wedding, what happens behind closed doors, or separate bedrooms, is our own business." Steve managed to keep a straight face as he delivered the last comment but judging by the twitching at the corners of his mouth, it wasn't easy.
"I'm glad we agree on that part. But the kissing, do you think that's necessary? There will be nothing natural about it." Not to mention the fact she didn't want to fall for him, and who knew where kissing might lead? It was one thing to be attracted to him, quite another to act on the attraction and risk falling in love.
"I'm sure we can make it look good. I do think it's necessary, if we're going to sell this as the real deal." Steve leaned forward and kissed her cheek, catching her off guard.
"See what I mean? The more I do that, the more natural it will look. Right now, you look like a blushing bride who's never been kissed."
"I can do it. You just took me by surprise."
"Good. Practice makes perfect, and I look forward to practicing with you." His teasing laugh curled her toes.
They walked hand in hand, following the sidewalk that looped around the play place. An awkward silence fell between them. For her, the kiss had muddled her brain.
(C) Elsie Davis, Entangled Publishing, 2020. Reprinted with permission from the publisher.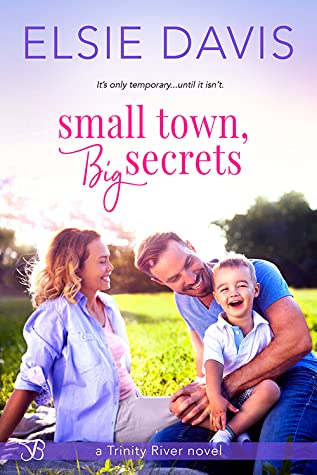 To save her son, shy but determined waitress Becky McAllister would do just about anything. But she never expected "anything" to include the brother of the man who broke her heart.
Steve Parker needs a wife, now, if he has any hopes of winning his local DA election and becoming the advocate for the underserved he's always dreamed of being. The sweet waitress seems like just the person–if he can get her to agree.
One year of marriage–no strings, no personal attachments. Becky gets the insurance funds she needs for her son's surgery while Steve's poll ratings soar. Neither planned on a commitment in their future, so they should have no problem making it through the year without getting emotionally involved, right?
Except Becky's holding on to a secret from her past–one that would change everything.
Romance Contemporary [Entangled: Bliss, On Sale: June 8, 2020, e-Book, ISBN: 9781682816110 / eISBN: 9781682816110]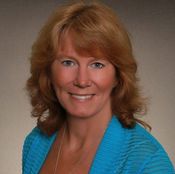 Elsie Davis discovered the world of Happily-Ever-After romance at the age of twelve when she began avidly reading Barbara Cartland, the Queen of Romance, and has been hooked ever since. After building her dream log home on top of a small mountain, she turned her attention to do what she loves most, writing.
A #1 Amazon category list best-selling author, she writes sweet and clean contemporary romance and romantic suspense. She writes from her heart, hoping to share a little love in a big world.
Three daughters, four grandchildren, and her own hero husband, keep her extremely busy when she's not glued to the keyboard. She loves birding, kayaking, camping, fishing, wildlife, disc golf and nature walks. Basically, all things outdoors, EXCEPT cold weather. She and her husband are avid Caribbean cruisers, but Elsie's favorite vacation was their cruise to Alaska. (In spite of the cold!)
Indoors, she enjoys a toasty fire, a glass of red wine, and of course, a happily-ever-romance to read.