Hi, readers, I'm Callie Hutton, author of over 45 books, almost all historical. My latest release, A Scot to Wed is the second book in my Scottish Hearts series from Entangled Publishing. Mistress Katie Sterling has what she believes is proof that her mother's family was cheated out the MacDuff Clan's lands and castle many years ago. She has arrived to claim it waving an old, faded document.
Evan McNeil has legally inherited the unwanted responsibility of running the MacDuff clan and tenants. He has his own clan to take care of miles from the MacDuff land. However, when he meets Katie on the road to the castle, with her so-called proof, he is determined to do his duty to his inherited clan and squelch any claim that Katie has.
His ancestors had fewer problems when they fought for their land using crossbows and boiling oil. They didn't want to bed the enemy.
A – is for all the problems Evan has inherited along with the MacDuff clan.
*
S – is for Scottish honor, which Evan has, so he will not relinquish the castle and lands to an usurper no matter how many times she waves that paper in his face.
C – is for castle that Katie and Evan are fighting over. Who wins?
O – is for offer, which is what Evan proposes to Katie to get her to relinquish her claim on the clan.
T – is for touching, which Evan cannot get enough of when Katie is near
*
T – is for touching, which Katie cannot get enough of when Evan is near
O – is for opposite sides, which is where Katie and Evan stand about the owner of the MacDuff clan
*
W – is for why does Evan feel such a strong attraction to the woman who should be his enemy?
E – is for Evan who Katie has a hard time remembering he wants to take her land
D – is for disagree which is what Katie and Evan do from the very start
Scottish Hearts #2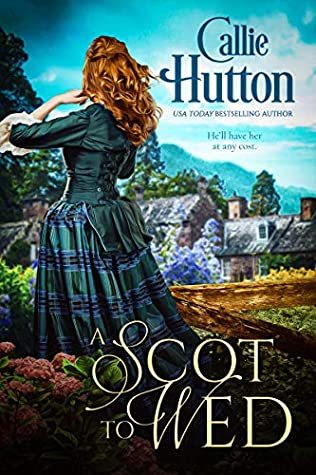 Highlander Laird Evan MacNeil cannot believe Mistress Katie Sterling just shows up at the MacDuff castle with this faded piece of parchment laying claim to the lands he just legally inherited. Not that he really wants to be here in the lowlands, but he has responsibilities to his clan and the exasperating Katie has uprooted the remnants of her father's clan and moved them across the country to live here. There's no way he can leave to go back home now.
Katie has nowhere else to go and she refuses to bow down to the arrogant yet undeniably handsome Highlander. She's had enough with men trying to control her and she is quite capable of handling herself.
Now that Evan must spar with a beautiful lass for the rights to the lands, he will fight to the end. This battle is nothing like the ones his ancestors fought with crossbows and boiling oil. They never wanted to bed the enemy.
Romance Historical [Entangled: Scandalous, On Sale: June 8, 2020, e-Book, ISBN: 9781682816103 / eISBN: 9781682816103]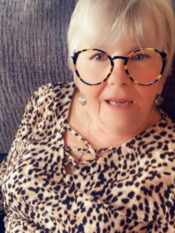 USA Today best selling author of THE ELUSIVE WIFE, Callie Hutton writes both Western Historical and Regency romance, with "historic elements and sensory details" (The Romance Reviews). She also pens an occasional contemporary or two.
Callie lives in Oklahoma with several rescue dogs, two adult children, and daughter-in-law (thankfully all not in the same house), and her top cheerleader husband. She also recently welcomed twin grandsons to her ever-expanding family. Callie loves to hear from readers, and would welcome you as a "friend" on Facebook. You can contact her through her website.