"It's good to see you, Danica." His voice sounded as though sand was lodged in his throat. The gritty sound raised the hair on her forearms, and her nipples grew harder.

"Good to be back?" she ventured.

Resting his elbows on his knees once more, he dropped his head into his hands. When he scrubbed his jaw, a rasping noise sent her into a bigger spin than the F4 that had wiped out their town.

Finally, he raised his head. "I can't answer that yet. But it's good to be stateside."

There it was—that burning in his eyes again. It took the dark brown to a whole new level of intensity. She unfolded her legs and reached across the short distance to rest a hand on his arm again.

He let her touch him, offering a millisecond of comfort. The hair under her fingers was wiry and his skin warm. This was Brodie, not some stranger. They'd climbed trees together and fallen out of them too. He'd carried her, with a badly sprained ankle, to the house on his back. She'd cried so much she'd snotted on him, and he hadn't come near her for a week.

They were practically family.

Her throat clogged. "I hope you do stay, Brodie. I'm happy to see you."

Dropping his gaze to the bag between his boots, he made a noise in his throat that sounded like tearing paper. "I'm not sure you're going to be all that happy to see me."

She sat back, pulling her fingers into her lap and clenching them against the trace of heat lingering from his skin. A strange calm settled over her. She needed to see what was in the bag before her parents did, and Brodie seemed to know this. She and Matt had been so close. Inseparable. She'd cried for two weeks after he'd left. And when the phone call had come with the caller ID of "US Government", her heart had hit the floor.

But her parents
they were devastated to lose their only son. Matt would never again step foot on the land that was his birthright.

Brodie held her gaze deliberately, as if he could hold her up with the sheer force of his will. He picked up the bag and reached inside.

When the colors of the American flag came into sight, she burst. Tears exploded from her eyes and a sob rushed up her throat. Brodie hit his knees before her and wrapped her in his arms. She shook as she let him press her head down on his broad shoulder.

With a flick of his wrist, he unfolded the flag. It fluttered around them. Choking, she wrapped it around both of them, and they rocked in the combined pain of their monumental loss. She thanked God Brodie had been the one to bring Matt home.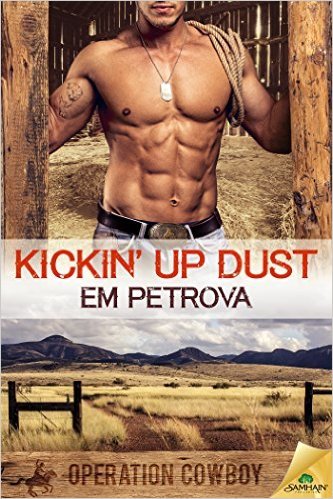 This Marine follows the rules. This cowgirl is all about breaking them.
After losing his best friend and CO, Matt, in combat, Brodie Bell didn't think his spirits could sink any lower. He was wrong. One look at his and Matt's storm-flattened hometown nearly levels him.
Los Vista needs a leader, and as Brodie takes the weight of the world on his shoulders, he comes up with a plan. Merge the two ranches left standing, pray for a good calving season
and keep his hands too busy to get busy with Matt's sexy little sister.
Danica was in pigtails when Brodie and Matt went off chasing glory. Now she's a woman with a broken heart, but if Matt knew of the depraved cravings Brodie ignites in her body, he'd haunt her from the grave.
As they work to mend miles of broken fences, Brodie fights to ignore Danica's tiny cutoff shorts and mile-long legs—and to ignore the "weapon" that's locked and loaded in his Levis. Because the last thing he wants is to dishonor his friend's memory by ravishing the sweetest little cowgirl he's ever laid eyes on.
Warning: Involves a sweet and sassy ranch girl who knows her way around a rope, and a Marine turned cowboy who'd like to tie her down and spank her until she begs for more.
Romance Western | Romance Erotica Sensual [Samhain Publishing, On Sale: July 19, 2016, e-Book, ISBN: 9781619234604 / eISBN: 9781619234604]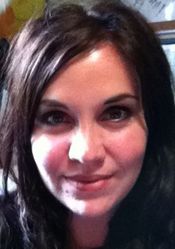 Em Petrova lives in Backwoods, Pennsylvania, where she raises 4 kids and a Labradoodle named Daisy Hasselhoff. Her dream is to find an old pickup and travel small-town USA, meeting new people. Her heroes are hardworking–in bed and out–and she is known for panty-scorching erotic romance.
She also writes lesbian romance as Hallie Knight.