When you pick up a book at your local bookstore or library, or download it to your electronic device, do you ever read the acknowledgment page? These are the people who helped the author create the story. They answered questions or provided background detail so that the fiction would be based in reality. Here are four of my acknowledgements for Magnolia Moonlight. They tell a story in themselves….
Special thanks to Captain T. McGehee of the Natchez Police Department. Never have I been treated so warmly while interviewing a very busy professional. My honorary officer's badge hangs proudly over my writing desk. Thanks also to the Cleveland FBI agents who willingly share their knowledge with local mystery writers.
My story involves a former police detective who now works for a PI firm. She's forced to interact often with her former boss, a man she was once in love with. Even though I didn't have an appointment, Captain McGehee invited me into his office and answered my police procedural questions for over an hour. I was amazed how procedures differ greatly from state to state.
Thanks to the Grand Hotel of Natchez for the wonderful hospitality. What a lovely historic gem on the banks of the Mississippi River.
When you stay in a historic hotel that treats guests like family, your research is bound to go smoothly.
Thanks to Johnny "Vegas" Sturwold, executive host at Belterra Casino and Resort, for assisting me with the game of Texas Hold'em and with poker room procedures. Although the Golden Magnolia Casino is a figment of my imagination, I'd also like to thank the Hollywood Casino of Bay St. Louis, MS, who graciously and patiently answered many of my questions.
As you might have guessed, my subplot involves gambling. When Isabelle spots her former husband going into a casino, she figures he must have succumbed to his gambling addiction. Isabelle and Nate make it their business to get Craig back on the straight-and-narrow, despite being on their honeymoon. Craig loves to play high-stakes poker—a game I formerly knew nothing about.
Thanks to the helpful guides inside the Bay St. Louis Historic Depot and the Alice Moseley Folk Art Museum. I'm also very grateful to Nicki Moon of the Bay Town Bed and Breakfast, who shared firsthand stories of riding out Hurricane Katrina, including hanging onto a tree for dear life. Thanks also to the naturalists at Gulf Shores National Seashore in Ocean Springs and on Ship Island, smack in the middle of the Gulf of Mexico.
When my PIs aren't following Crag around, they enjoy life in a charming beach town. Since my B&B hostess rode out Hurricane Katrina in a tree, I was able to pepper my fiction with real-life experiences. After you read Magnolia Moonlight, please let me know if my research enhanced my fictional story.
Secrets of the South Mysteries #3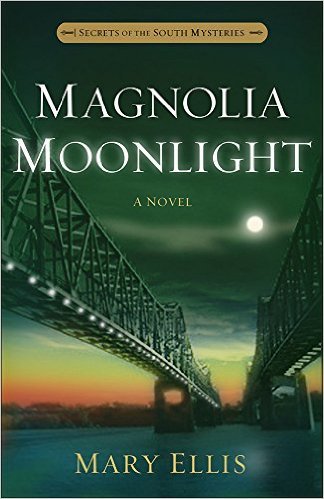 After being jilted by his fiancee, Michael Preston, a former accountant, pursues a new job as a private investigator. And, what better place to work than the new office of Price Investigations in Natchez, Mississippi? Unfortunately, Michael's partner, Elizabeth Kirby–a crack shot ex-cop with a past she wants to escape–resents having to work with someone whose only surveillance experience comes from television and video games.
Their boss and his wife, Nate and Isabelle, are two insanely busy newlyweds who are "forced" by their friends to finally take their honeymoon. However, their romantic trip to Alabama turns into an investigation when they bump into Izzy's ex-husband, Craig, who seems to have taken up his gambling addiction once again. In an attempt to save Craig, Izzy discovers her ex doesn't hold all the cards.
Back in Mississippi, Michael and Beth are left to take on their first case when a preacher allegedly commits suicide. His widow suspects foul play, but things look grim when Michael discovers the Reverend may have been stealing from his congregation.
Will Nate, his wife, and his employees be able to uncover the true face of deceit behind the masks that surround them?
Mystery | Inspirational Mystery [Harvest House Publishers, On Sale: August 1, 2016, Paperback / e-Book, ISBN: 9780736961738 / eISBN: 9780736961745]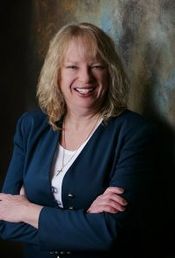 Mary Ellis has written twelve award-winning novels set in the Amish community and several historical romances set during the Civil War. Her latest, THE LAST HEIRESS, released in 2015. MIDNIGHT ON THE MISSISSIPPI set in New Orleans is the first of a new contemporary mystery series, Secrets of the South. Before "retiring" to write full-time, Mary taught school and worked as a sales rep for Hershey Chocolate, a job with amazingly sweet fringe benefits. Mary enjoys traveling, gardening, bicycling and swimming, and lives in Ohio with her husband, dog and cat.