What is the title of your latest release?
What is it about?
It's a new tale inspired by ancient Greek mythology. Fans of both CIRCE by Madeline Miller and WONDER WOMAN will make the acquaintance of Althea Lambros, a young woman who must fight both with—and against— the gods to save her family.
Althea's world is ruled by Cronus, the God of Gods, whose inheritance is the world and women, his playthings. He takes mortal women as prizes and discards them when he's through. No woman dares to defy him.
After her mother is taken from her and dies as a result of Cronus's cruelty, Althea is determined not to suffer the same fate as so many women before her. To honor the dying wish of her mother, Althea promises to take care of her sisters no matter the cost.
Following the vision that has been revealed to her by the Fates—that she will crush the Almighty and free the world from his terror—Althea travels to the southern isle of Crete, where women who seek refuge from Cronus live hidden among the exalted Boy God. The Boy God, Zeus, the only son of Cronus, is believed by most of the world to be dead. But he is very much alive and his destiny is tied with Althea, for the Fates foretold that he too will destroy his father.
As Althea and the Boy God train and gain support for their fated journey, Cronus learns of the rebellion and begins amassing his own army to quell any resistance. Cronus may be The Almighty, but Althea will not fail her mother, sisters, or the imprisoned women helpless against the cruel god.
What do you love about the setting of your book? 
Ancient Greece is a setting a lot of people know and love. I'm no exception. Going to the Greek Isles in my imagination was a true pleasure.
How did your main character(s) surprise you? 
Althea's strength to stand up to a Titan is something I both admire and probably would not have the courage to do myself. She's inspiring.
Why will readers relate to your characters? 
I hope they will recognize the feeling of standing up to someone bigger and more powerful than they are. We've all done that in our own way, so I think readers will relate to the strength it takes to face a bully.
What was one of your biggest challenges while writing this book (spoiler-free, of course!)? 
The amount of research was phenomenal. Greek mythology is vast and complicated, and there isn't much written about the Olympians before they became the Olympians. I had to learn about each character later in their life and figure out who they might have been as a young adult. 
Do you look forward to or do you dread the revision process? 
I love revisions! Getting my edit letters is always a joy. I rely on my editors to shine up what I've written and make it better.=
What's your favorite snack to have on hand while writing? 
I like pretzel Goldfish. They're little and salty and easy to grab a handful of when I'm hungry. String cheese is also a favorite of mine.
Where would you go for an ideal writer's retreat? 
Somewhere by the water, so either a lake or river or the ocean. I'd like to walk by the water during my breaks and watch the waves from my room. Water heals and calms me.
What's the best piece of writing advice you've received? 
Read, read, read. Writing is important, but without reading, your craft can only improve so much. Reading is just as necessary for a writer as the act of writing itself.
Who is the fictional character you want to hang out with the most? (anyone in literature!)
I want to meet Frodo from LORD OF THE RINGS. He would be fun to hang out with, and I would like to hear his tales of adventure.
What's one of your earliest book memories? 
Reading THE PAPER BAG PRINCESS! It's my favorite picture book to date. That was the first time I read something where the princess is the hero, and in the end, she rejects the prince. I adore that storyline.
If you had to write in a different genre, what would it be and why? 
I'm actually working on a thriller. The manuscript that first landed me a literary agent was a thriller, so it's been great going back to that genre.
What song will automatically put you in a good mood? 
"Don't Start Now" by Dua Lipa. Pretty much everything she does makes me happy and puts a smile on my face.
What is your favorite way to practice self-care?
I like to take a bath and meditate while in the water. It's soothing and transformative.
What can you eat and never get sick of? 
Pizza. I know that's cliché, but it's the truth. I freaking love pizza.
Will you share a favorite, recent-ish book you recommend? 
BONE CRIER'S MOON by Kathryn Purdie is a great one to pick up!
Do you have any hobbies? 
I like to dive with sharks. I've been in the water with bull sharks, tiger sharks, great whites, and several other types of sharks. I'm totally obsessed with them!
Are you an early bird or a night owl?
Night owl all the way. I wish I was a morning person, but I'm not at all. I'm not much fun to talk to before 10 a.m.
What can readers expect from you next? 
More stories about women, and I'll definitely get around to writing about sharks someday.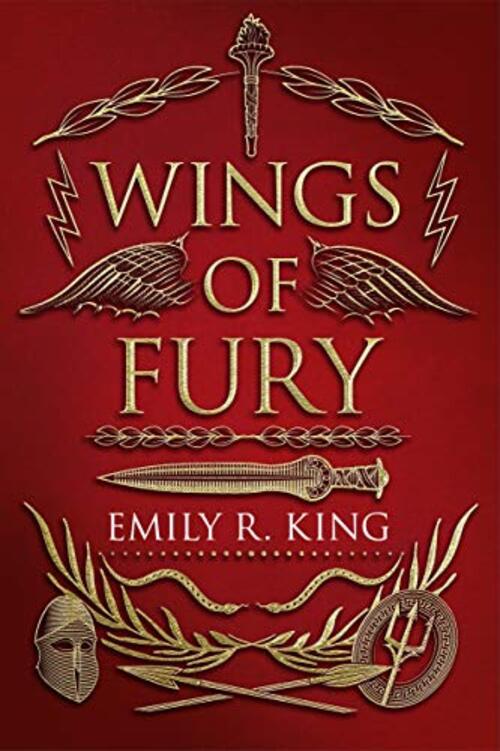 From Emily R. King, author of the Hundredth Queen series, comes an epic novel of ancient Greece, Titans and treachery, and the women who dare to rise up against the tyranny of the Golden Age.
My mother told me that men would speak about the Golden Age as a time of peace and happiness for all… However, the women of our age would tell a very different story…
Cronus, God of Gods, whose inheritance is the world. Among his possessions: women, imprisoned and fated to serve. The strong-minded Althea Lambros controls her own fate and lives to honor her dying mother's plea to protect her two sisters at all costs. Althea's journey toward crushing the tyranny has begun. It is a destiny foretold by the Fates. And she is following their visions.
On the southern isle of Crete, hidden among mortal women who have fled the Titans, is the Boy God, son of Cronus and believed dead. He shares Althea's destiny to vanquish the Almighty—fate willing. Because Cronus has caught wind of the plot. He's amassing his own forces against Althea's righteous rebellion and all those who will no longer surrender or run. There will be war. If she's to survive to write their history, the indomitable Althea must soar higher than any god.
Fantasy Historical [47North, On Sale: March 1, 2021, Trade Size / e-Book, ISBN: 9781542023733 / ]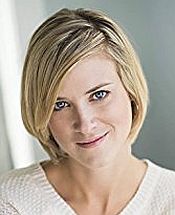 Emily R. King is a reader of everything and a writer of fantasy. Born in Canada and raised in the USA, she has perfected the use of "eh" and "y'all" and uses both interchangeably. Shark advocate, consumer of gummy bears, and islander at heart, Emily's greatest interests are her four children. She's a member of the Society of Children's Book Writers and Illustrators and an active participant in her local writers' community. She lives in Northern Utah with her family and their cantankerous cat.