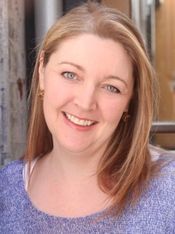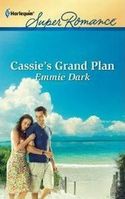 I'm lucky enough to live in a small community inside a much larger one. My little part of big-old-Melbourne-town is small enough to know the shop-keepers and greet the school-crossing guards with a wave. In summer, it deals with an influx of tourists and visitors, keen to hang out at the beach, or visit some of our gorgeous restaurants or groovy bars. Every now and then, the roads get closed for a festival, or a marathon, or a street party.
I like my neighborhood so much, it's not a surprise that it ended up as a "character" in my book. My first novel, CASSIE'S GRAND PLAN, a Harlequin SuperRomance, is out on 6 March. And my hero and heroine, Ronan and Cassie, take a business trip around Australia that sees them visit Melbourne, Perth and Sydney.
But it's their time in Melbourne that's the key changing point for them – and I'm not going to say any more on that front, or I risk giving away spoilers!
I can talk more about the places they visit, though. They go for a leisurely walk down Acland Street, St Kilda, and they take a ride on a rollercoaster at St Kilda's Luna Park.
Acland Street is famed for its quirky shops, range of restaurants, and, particularly the line-up of bakeries that have their windows filled with all manner of delicious cakes, pastries, cookies and slices. More recently, it's also become home to a range of delicious ice cream shops  too – selling all kinds of flavors from blood orange sorbet through to creamy peanut butter and jelly gelato (just to name a couple of my own personal favorites!).
There are more than a few great restaurants along the strip, and you can get everything from a hamburger, to a curry laksa, to a duck risotto all within a few steps. And breakfast – if you're a fan of breakfast (like me) then you can definitely find something to suit your palate – whether you're looking for eggs and bacon or cake and coffee.
My own personal favorite spot along the street changes depending on my mood and the weather. Sometimes it's the cozy Italian restaurant, sometimes it's the bar with a view across the street, lots of times it's the book store – not surprisingly.
What's your favorite part of your neighborhood? Leave a comment to be in the running for a signed copy of CASSIE'S GRAND PLAN.
Emmie on the web:
Website: EmmieDark.com
Blog: Blogspot
Facebook: Facebook
Twitter: @EmmieDark
To comment on Emmie Dark's blog please click here.