Enemies to lovers. I have such a weak spot for these stories – reading them, writing them, watching them on the big screen…I love it all! My latest novel, ALL LACED UP, features two ice arena enemies: figure skater Lia Bailey and hockey player Pierce Miller.
On the surface, the idea of Lia and Pierce (or any enemies!) becoming lovers seems ridiculous. How can two people go from wanting to stab each other with an ice skate to wanting to melt the skating rink's ice with their kisses, all within the span of one novel?
The key is passion. Just like it takes passion to love someone, it also takes passion to hate them. You know how the line between laughing and crying is so thin? I think the line between hate and love can also be thin, especially if said hate was caused by some kind of misunderstanding or easily resolvable conflict, which is definitely the case for Lia and Pierce.
My favorite moment in one of these stories is when that misunderstanding disappears or the conflict is resolved. That moment when a character goes from thinking "he gets on my very last nerve" to thinking "he gets on my very last nerve…in the absolute best way possible." The instant when all of the misdirected passion is redirected is so incredibly satisfying!
Need more "enemies to lovers" in your life? Here are a few of my favorites. Enjoy!
Books:
PERFECT CHEMISTRY by Simone Elkeles – Reading this was like eating candy…I couldn't stop! I rooted for Brittany and Alex to make the "enemies to lovers" jump from the beginning.
THE DUFF by Kody Keplinger – Keplinger did such a good job with bad-boy Wesley that I fully understood how Bianca felt about him at first. Thankfully, she did an equally great job redirecting that passion!
FIRELIGHT by Sophie Jordan – There are so many fantasy/paranormal books to choose from, but this is definitely one of my favorites!
Movies:
10 Things I Hate About You – A classic! The "I hate the way I don't hate you, not even close, not even a little bit, not even at all" gets me every time!
What Happens in Vegas – Cameron Diaz. Ashton Kutcher. Vegas. Mistakes are made. Enemy-status is threatened.
A Walk to Remember – Teen-me adored this movie. I love how right for each other Landon and Jamie are, even though the opposite seems so true at first.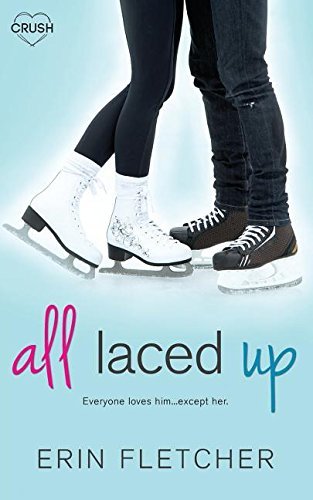 Everyone loves hockey superstar Pierce Miller. Everyone except Lia Bailey.
When the two are forced to teach a skating class to save the rink, Lia's not sure she'll survive the pressure of Nationals and Pierce's ego. Not only can't he remember her name, he signed her bottle of water like she was one of his groupies. Ugh.
But if there's one thing Lia knows better than figure skating, it's hockey. Hoping to take his ego down a notch–or seven–she logs into his team website under an anonymous name to give him pointers on his less-than-stellar playing.
Turns out, Pierce isn't arrogant at all. And they have a lot in common. Too bad he's falling for the anonymous girl online. No matter how much fun they're starting to have in real life, she's afraid he's going to choose fake-Lia over the real one…
Disclaimer: This book contains a swoony hockey player (and his equally swoony friends!), one-too-many social media accounts, kisses that'll melt ice, and a secret identity that might not be so secret after all…
Romance Sports | Young Adult [Entangled Crush, On Sale: October 10, 2016, e-Book, ISBN: 9781682813164 / eISBN: 9781633757684]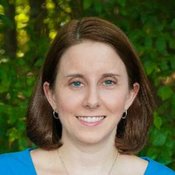 Erin is a young adult author from North Carolina. She is a morning person who does most of her writing before sunrise, while drinking excessive quantities of coffee. She believes flip-flops qualify as year-round footwear, and would spend every day at the beach if she could. She has a bachelor's degree in mathematics, which is almost never useful when writing books.