According to the Bible, laughter has medicinal effects. I can't deny this truth. I've often been in situations where I've laughed myself silly (or hardy-har-har-harred until I couldn't see straight). Never once did I stop laughing to remind myself that my life was overflowing with heartache and pain. Nope. I just kept right on laughing until I wore myself out.
I've come to the conclusion that something rather magical happens the moment laughter is released: We are incapable of holding onto the negatives. It's as if laughter and negativity cannot reside in the same place at the same time. One pushes the other to the farthest corner of the room.
Why all of this talk about laughter and pain? Because my job as a novelist calls these things into question daily. Many times I ask myself the question: "Why are you writing such silly, fluffy stories? Don't you know there are serious issues going on in the world? Can't you see that people are hurting? Why don't you write something that will impact the reader in the deepest, darkest places so that their lives can be transformed?"
My answer? "I do!"
I write books—lighthearted, wonky books—that cause people to step out of their pain and into a moment of respite. I write books that provide joy on joyless days and a smile to lift weary heads. More than anything, I write books that are a glorious mix of funny. . .and faith. The inspiration for these comedic tales often comes from a place of deep-rooted pain or grief in my own life, but God uses even those things for good. He transforms them into something that can minister to aching hearts.
Yes, it's true: Laughter is good, like a medicine. And there are plenty of people out there (like me) who need a daily dose. If my theory is true, that laughter and negativity cannot reside together, then I need to give readers more opportunity to let loose and laugh. They've already got enough situations to bring them down, after all.
So, what are you waiting for? If you're looking for a chance to escape today, peek inside the cover at one of my stories. Hopefully you'll find plenty to bring a smile to your face. And maybe, just maybe, the problems in your life will hide themselves away in the corner until you're done.
GIVEAWAY
Tell us about your experience with laughter as medicine below and one reader will get a copy of EVERY BRIDE NEEDS A GROOM, check it out below!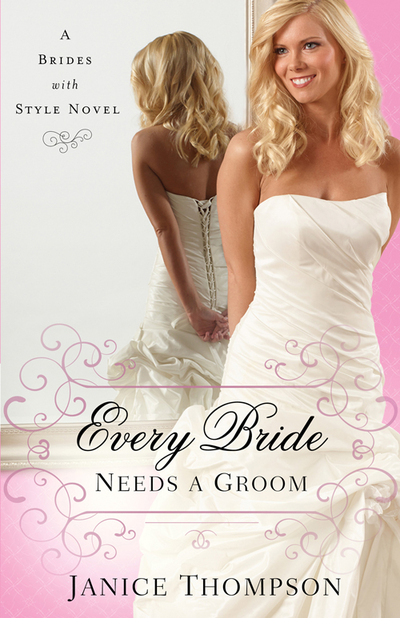 Small-town girl Katie Fisher is planning her wedding. Sure, her boyfriend hasn't managed to pop the question just yet, but that doesn't mean she shouldn't enter a contest in Texas Bride magazine to win the dress of her dreams, right? But when her boyfriend breaks up with her and takes a job in another town–the very same day Katie wins her dream dress–her world is turned upside down. Should she claim her prize? And will the hunky former pro-basketball player who runs the swanky Dallas bridal shop–yeah, you read that right–catch on to her humiliation if she does?
Inspirational Romance [Revell, On Sale: April 14, 2015, Paperback / e-Book, ISBN: 9780800723996 / eISBN: 9781441223074]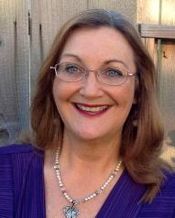 Award-winning author Janice Thompson got her start in the industry writing screenplays and musical comedies for the stage. Janice has published over 100 books for the Christian market, crossing genre lines to write cozy mysteries, historicals, romances, nonfiction books, devotionals, children's books and more. She particularly enjoys writing light-hearted, comedic tales because she enjoys making readers laugh.
Janice was named the 2008 Mentor of the year for ACFW (American Christian Fiction Writers). She currently serves as president of her local ACFW chapter (Writers on the Storm), where she regularly teaches on the craft of writing.
Janice is passionate about her faith and does all she can to share the joy of the Lord with others, which is why she particularly enjoys writing. Her tagline, "Love, Laughter, and Happily Ever Afters!" sums up her take on life.
She lives in Spring, Texas, where she leads a rich life with her family, a host of writing friends, and two mischievous dachshunds. When she's not busy writing or playing with her eight grandchildren, Janice can be found in the kitchen, baking specialty cakes and cookies for friends and loved ones. No matter what she's cooking up—books, cakes, cookies or mischief—she does her best to keep the Lord at the center of it all.