Enjoy the dog days of summer with any of these new and and exciting July releases.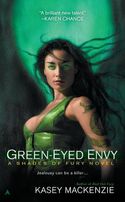 GREEN-EYED ENVY, Kasey Mackenzie (Ace, July 2011, $7.99, Shades of Fury) When the bodies of cat shape-shifters start piling up in Boston's magical underbelly, Chief Magical Investigator Marissa Holloway finds one common thread that ties the victims together: all were old flames of FBI Agent Harper Cruz. And since Marissa's lover Scott Murphy once enjoyed a one-night stand with Harper, the Fury has twice the incentive to crack the case wide open before the killer's green-eyed gaze turns in Scott's direction.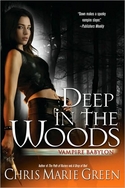 DEEP IN THE WOODS, Chris Marie Green (Ace, July 2011, $7.99, Vampire Babylon, Book Six) Dawn Madison has captured the master of the London Underground, but now must face her followers- a vicious pack of undead teenage girls who put the vamps in Los Angeles to shame.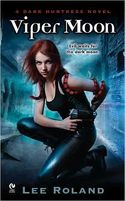 VIPER MOON, Lee Roland (Signet, July 2011, $6.99, Dark Huntress) A dark, sexy debut set in a small Missouri town where evil waits at the end of every alley. Cassandra Archer is the huntress. She has faithfully served the earth Mother for years, rescuing kidnapped children from monsters- both human and supernatural- dwelling in the ruins of the Barrows District. But when two children are kidnapped under similar circumstances, all clues point to a cataclysmic event on the next dark moon. Now Cass must race against the clock and prevent a sacrifice that could destroy the entire town.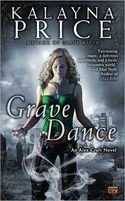 GRAVE DANCE, Kalayna Price (ROC, July 2011, $7.99, Alex Craft) After a month of down time, Grave Witch Alex Craft is ready to get back to solving murders by raising the dead. With her love life in turmoil, Alex is eager for the distractions of work. But when her new case forces her to overuse her magic, it might be the last mystery the Grave Witch ever gets to solve.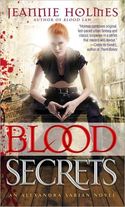 BLOOD SECRETS, Jeannie Holmes (Bantam, July 2011, $7.99, Alexandra Sabian) Alex allowed a case involving murdered vamps to get personal and is suspended from the Federal Bureau of Preternatural Investigation. Now she's facing an official inquiry but has a chance to redeem herself. The catch: She must once again work with Varik Baudelaire, her former mentor and ex-fiancé, as he spearheads a search for a missing college student. But Varik has been keeping secrets from Alex, and his mysterious past is on a collision course with his present. When Alex and Varik discover a carefully handcrafted doll at a crime scene, neither of them can see how close the danger really is or that a killer known as the Dollmaker has made Alex the object of his horrific desire.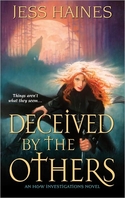 DECEIVED BY THE OTHERS, Jess Haines (Zebra, July 2011, $6.99) Jess Haines' acclaimed H&W Investigations urban fantasy series featuring P.I. Shiarra Waynest continues when a vacation with a werewolf pack turns into a hellish nightmare for the entire group in the remote Catskill Mountains. Shiarra's relationship with sexy werewolf Chaz is somewhat unconventional. Still, after a few bumps, Shia is ready to get serious. That means meeting family- or in this case, bringing Chaz's entire werewolf pack along for a rollicking full-moon weekend in the Catskills. Soon after they arrive, threatening notes appear, warning Chaz to go home. Then, their cabin is ransacked. Shia starts digging to find out whether it's the work of teenaged werewolves or something more sinister. As rumors about her vampire connections arouse the pack's hostility, Shia has to contend with other, potentially fatal dangers.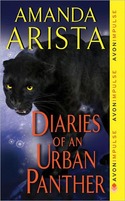 DIARIES OF AN URBAN PANTHER, Amanda Arista (Avon, July 2011 in ebook $3.99/ August $7.99) By now you may know that Violet Jordan is hardly a normal girl. Last night she woke up naked in an alley after fighting off some werewolves. All in a day's work. Violet thought she was dealing pretty well with the whole were-panther thing: the training, the apocalyptic prophecies. And the hot guy following her around, protecting her at every turn, is definitely a bonus. Violet is even starting to become accustomed to the bloodshed and the violence- and that's what scares her. What will tomorrow bring.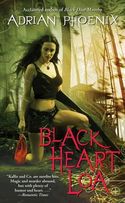 BLACK HEART LOA, Adrian Phoenix (Pocket, July 2011, $7.99) Kallie Rivière, a Cajun hoodoo apprentice with a bent for trouble, learned the meaning of those ominous words when hoodoo bogeyman Doctor Heron targeted her family for revenge. Now, while searching for her still-missing bayou pirate cousin, Kallie finds out the hard way that someone is undoing powerful gris gris, which means that working magic has become as unpredictable as rolling a handful of dice. The wards woven to protect the Gulf coast are unraveling, leaving New Orleans and the surrounding bayous vulnerable. Kallie desperately searches for the cause of the disturbing randomness, only to learn a deeply unsettling truth: the culprit may be herself. To protect her family and friends, including the sexy nomad Layne Vallin, Kallie steps into the jaws of danger.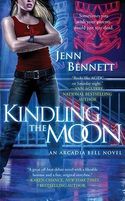 KINDLING THE MOON, Jenn Bennett (Pocket, July 2011, $7.99, Arcadia Bell) Meet Arcadia Bell: bartender, renegade magician, fugitive from the law. Being the spawn of two infamous occultists isn't easy, but freewheeling magician Arcadia "Cady" Bell knows how to make the best of a crummy situation. After hiding out for seven years, she's carved an incognito niche for herself slinging drinks at the demon-friendly Tambuku Tiki Lounge. But she receives an ultimatum when unexpected surveillance footage of her notorious parents surfaces: either prove their innocence or surrender herself. She teams up with Lon Butler, an enigmatic demonologist with a special talent for sexual spells and an arcane library of priceless stolen grimoires. Their research soon escalates into a storm of conflict involving missing police evidence, the decadent Hellfire Club, a ruthless bounty hunter, and a powerful occult society that operates way outside the law. If Cady can't clear her family name soon, she'll be forced to sacrifice her own life.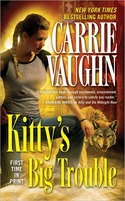 KITTY'S BIG TROUBLE, Carrie Vaughn (TOR, July 2011, $7.99) In this ninth installment in the New York Times bestselling urban fantasy series, Kitty Norville is back and in more trouble than ever. Her recent run- in with werewolves traumatized by the horrors of war has made her start wondering how long the US government might have been covertly using werewolves in combat. She's got her suspicions and an interview with the right vampire puts her on the trail of Wyatt Earp, vampire hunter. Her investigations lead her to a clue about enigmatic vampire Roman and the ysterious Long Game played by vampires through the millennia. That, plus a call for help from a powerful vampire ally in San Francisco, suddenly puts Kitty and her friends on the supernatural chessboard, and turns them into pieces in dangerously active play.
Enjoy-
Sara Edmonds