Instead of trying to find your perfect match in a dating app, we bring you the "Author-Reader Match" where we introduce you to authors as a reader you may fall in love with. It's our great pleasure to present Eve Morton!
Writes:
I love to write about LGBTQ characters as they explore new aspects of themselves, their pasts, and/or new locations, especially as they fall in love. I'm a huge fan of the vacation romance, second chance, and reunion romances, and HOLIDAYS IN BLUE falls under all three categories. Both characters return to their hometown for the holiday, become trapped there, and must work out parts of their pasts together, all while igniting old passions. In short, I think love can change someone's life, so I try to showcase this in my novels, while also indulging in the character's quirks and other passions.
About:
I am a gigantic nerd who is always reading a book and always trying to learn something new. This has caused me to complete a PhD in English Lit and teach at numerous universities and colleges, while also trying my hand at tarot card reading, memorizing random facts about the personal lives of some actors and musicians, and scouring the local historical archives of my town for good stories (especially of the ghost or true crime variety). If you can teach me something, or tell me something I didn't know before, then you have my attention. And most likely, I will put you in a book as a random expert or aficionado.
What I'm looking for in my ideal reader match:
someone who enjoys thoughtful characters who have their own quirks and passions
someone who desires intimate romantic relationships between characters that feature real-life issues
someone who believes in the power of second chances
someone with an appreciation for LGBTQ history and culture
someone who gets most of my pop culture references and jokes
someone who will tolerate any incidental puns I may make
What to expect if we're compatible:
heart-warming reunions
fun insight into random history
trivia knowledge for your cocktail hour
friendships that matter as much as romantic relationships
a focus on community, family (chosen or otherwise), and future generations
diversity in characters and their relationships
happy endings, no matter what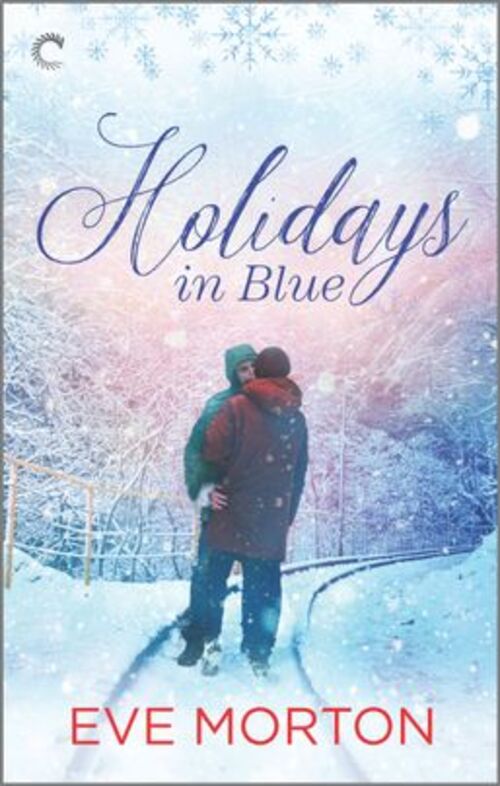 Sometimes it takes a little ice to discover a whole lot of heat.
Cosmin Tessler is going home for Christmas. Eric Campbell is too.
Neither expected a homecoming quite like this.
When Cosmin Tessler's radio show is canceled and Eric Campbell's acting jobs dry up, they find themselves unexpectedly back in their old Toronto neighborhood. .  . and back in each other's lives years after they'd gone their separate ways. With a series of failed relationships and one ill-advised marriage behind them, both believe their chance for love has come and gone.
Luck, in the form of a massive ice storm, throws the former neighbors together again and they find themselves stranded, alone, for Christmas. Despite their difference in age, long-ago crushes and undeniable attraction prove too much to resist. But when the ice melts, only time will tell if their burgeoning romance will become just another missed chance–or a love story whose time has finally come.
Romance Contemporary | Romance LGBTQ [Carina Press, On Sale: December 7, 2020, e-Book, ISBN: 9780369703859 / eISBN: 9780369703859]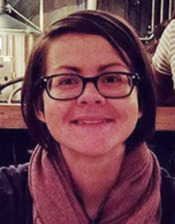 Eve Morton is a writer living in Waterloo, Ontario, Canada. When she is not teaching classes at the local college or spending time with her family, Eve is often reading a lot of books, listening to music, or researching something new. Find more information on authormorton.wordpress.com.