It's almost Christmas, y'all. Two of my favorite parts of the holiday seasons involve the yummy seasonal drinks and the fantastic holiday-themed romances I get to read. So, just for fun, I've come up with a books and holiday drinks pairings list (matching the covers with the drink). Pairings to make your holiday cheery & yummy at the same time!
Enjoy!
WASSAIL
The best of the apple cider drinks out there because it adds additional fruit and seasonal spice flavors. The classic winter scent of apples and spice makes for the perfect holiday drink. Add a splash of rum to spice it up even more.
CHRISTMAS IN EVERGREEN: TIDINGS OF JOY by Nancy Naigle
Welcome back to the town of Evergreen.
Katie's initially skeptical about Evergreen's love of Christmas; the place seems too good to be true. Meanwhile, Ben's wary of Katie's intentions. He's protective of his small town, and he knows all too well how cynical the media can be. Then a hunt for a fifty-year-old time capsule leads to a remarkable discovery. As Katie and Ben get caught up in the community's past and present, they both begin to envision new possibilities for the future.
***
MULLED WINE
The perfect drink not for a holiday party. This one reminds me of sangria. But where sangria is perfect for summer heat, mulled wine is perfect to snuggle in front of a cozy fire with.
THE MISTLETOE TRAP by Cindi Madsen
Between playing elves in the holiday bazaar to nights spent one-on-one watching rom-coms or soaking in their town's hot springs, suddenly the "reverse parent trap" Julie and Gavin have fallen into is actually starting to work. But this could be one scheme where letting themselves get trapped might be way too dangerous.
***
EGG NOG
Rich and creamy and just the right amount of sweet. Spice it up with a splash of rum, or top with cinnamon and nutmeg.
AMISH CHRISTMAS MIRACLES Collection
Spend Christmas in Amish country. As snow falls softly outside the window, curl up by the fire with this collection of 14 stories by your favorite Amish fiction authors. Let them transport you to Amish communities all across the country.
***
CRANBERRY HOLIDAY PUNCH
This delicious holiday punch is filled with cranberries, pomegranate seeds, cranberry juice, prosecco and more. Perfect for Christmas and New Years'!
CHRISTMAS CHARMS by Teri Wilson
She never dreamed her holiday would include her hometown, a dog, or a firefighter. But a mysterious charm bracelet predicted it all… Is there still a chance that she could have the perfect Christmas?
***
IRISH COFFEE
Practically dessert in drink form. This combines two of my personal favs—coffee and Irish Cream. I like my coffee sweet and creamy, and this does exactly that. Easy, festive, and delicious!
A MERRY TEXAS CHRISTMAS by Nicole Flockton
This former all-star never knew Christmas could be so competitive.
When former baseball star Trey's and librarian Maggie's verbal sparring turns to flirting, Maggie finds there's more to life than books and Christmas. But will her past insecurities steal her newfound happiness?
***
SHIRLEY TEMPLE
I admit I've loved this non-alcoholic drink since I was a kid. Still do. And the colors and sparkles are perfect for the holiday season
CHRISTMAS ACTUALLY Anthology
Christmas actually is all around…
Join eleven best-selling and award-winning authors under the mistletoe as they share bite-sized holiday romances celebrating the joy and romcom sweetness of the Christmas season!
***
HOT BUTTERED RUM
This decadent drink is a holiday treat. Creamy, spicy, and easy to make, you'll love this old favorite of the holiday season!
A VERY MERRY MATCH by Melinda Curtis
The holidays are served up with some spice in this small-town romance featuring a woman who must maintain a secret identity and the man who begins falling for her.
***
PEPPERMINT HOT CHOCOLATE
Does it get better than rich cholate? Why yes! Yes it does. Add a hint of peppermint. Even better, stir in a candy cane. Yum!
SNOWBALL'S CHRISTMAS by Kristen McKanagh (aka Abigail Owen)
The purrfect holiday awaits… This matchmaking rescue kitten is determined to create her own forever family. To do that, she'll need to convince Emily and Lukas they are meant to be. It might take a Christmas miracle.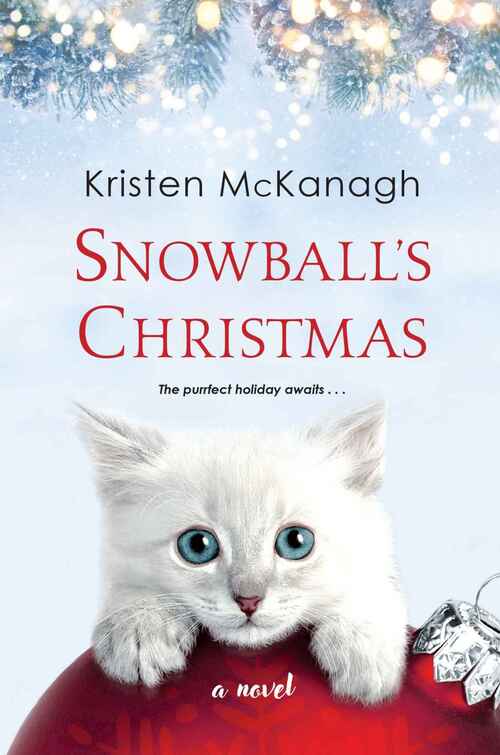 Snowball—an aptly named bundle of feline fluff—is thankful to be spending her first Christmas in the comfort of Weber Haus, the Victorian B&B run by Miss Tilly. Emily Diemer, who cooks for the guests, dotes on Snowball, but she's not thrilled about another new arrival at the B&B: Miss Tilly's nephew, Lukas. Which is odd, because Snowball's animal instincts tell her that Lukas and Emily should definitely be friends.
 
Everything Emily needs is in this quaint community—including, she hopes, the chance to open her own bakery one day. She doesn't think much of Lukas for leaving his aging aunt to struggle while he jets around the world taking photographs. But now that he's here, helping to spruce up the property and getting mixed up in Snowball's antics, she begins to soften a little. Until she learns what he has planned . . .
 
Lukas is going to sell Weber Haus so that Miss Tilly can retire. But Snowball is certain that this B&B, and these people, are supposed to be her forever home. Somehow she has to get these stubborn humans to see things through the wisdom of a cat's eye and a kitten's loyal, loving heart . . .
Romance Contemporary | Holiday [Kensington, On Sale: September 29, 2020, Trade Size / e-Book, ISBN: 9781496729903 / eISBN: 9781496729910]
No room at the inn, unless you are a kitten
Will this kitten get her Christmas (and life) wish?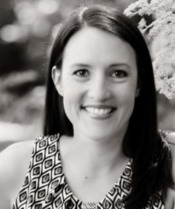 Kristen grew up consuming books and exploring the world through her writing. She attempted to find a practical career related to her favorite pastime by earning a degree in English Rhetoric (Technical Writing). However, she swiftly discovered that writing without imagination is not nearly as fun as writing with it.
No matter the genre, she loves to write witty heroines, worthy heroes who deserve them, and a cast of lovable characters to surround them (and maybe get their own stories). Kristen currently resides in Austin, Texas, with her own personal hero (who she totally married!) and their two children, who are growing up way too fast.
Kristen also writes award-winning steamy contemporary romance under the name Kadie Scott, and paranormal romance under the name Abigail Owen.