Hi, Eve Pendle here. I'm a UK based historical romance author. And I'm going to talk in this post about English spring flowers. What on earth, I hear you ask, have flowers got to do with historical romance? Well, quite a lot, actually. Because almost every historical romance character would have seen and known wild flowers. Why?
🌸 In the past walking was a much more common pastime than it is now. If you didn't have a horse, or couldn't ride, you walked. Think of Lizzy Bennet in P&P with her petticoat two inches in mud from her walk to Netherfield. In our cars now, we're moving fast and we're detached from seeing the plants that surround us. Walking, or even riding, you're much closer to the ground and at a slower pace. So all the spring flowers would be familiar sights, and flowers were as much a definition of the time of year as the weather. Walking was also a much more popular pastime as an activity for its own sake and was a respectable way for men and women to be together alone. Again, think of Lizzy and Colonel Fitzwilliam walking together in P&P.
🌸 There were a lot more flowers in the past. Before the routine use of pesticides and fertilizers, wild flowers would have been in every field, hedgerow, and road. Weed killers were only really started to be used (in England at least) after world war two. Since then we're seen a huge reduction in wild-everything. In the Regency and Victorian era, wild plants would have been everywhere.
🌸 Many historical romances are set in the Regency, which is before most of the more intensive industrialization in England. Therefore most people didn't live in cities in this era. It's only really in the Victorian period when people come en-masse to the cities to find work, because rural work has been taken away by factories. Therefore in the Regency people were living more rurally. They were living in the countryside for a significant part of the year or all the time.
Since I've (hopefully) convinced you how important wild flowers are for historical accuracy, let's look at how pretty they are!

This is a dandelion. On the left is what it looks like early in spring – it's a key source of early pollen for bees – and on the right is a bit later its seed head. Blow the seeds off and make a wish. If you blew off all the seeds your wish will come true.
Buttercups are absolutely a sea of yellow. They have these awesome little spiky seed heads, like tiny maces. If you put a buttercup up to your chin and it reflects yellow onto your skin, you like butter.
Aren't these so pretty?
Nope. These are brambles. They will destroy you and your clothes and your home with their thorns.
Beware.
These are red clover. They're nitrogen fixers (popular as green manure) and also come in white.
Not red, definitely pink.
This is red campion. It's also obviously pink, not red, because red is actually very rare in wild British flowers.
What's this striking looking flower?
Nettles. Ouch. Proceed at your peril, these can get waist high, like a forest of stinging spears.
Speedwell. Absolutely tiny. Cute, eh?
Bluebells are common in woodlands, though you will occasionally find them in fields too. Also note the rare white bluebells.
Remember the beautiful "hedge" at the royal wedding?
This is the "real thing": A hawthorn in full, stunning bloom. It's just a common hedge plant and gets about 15 foot but not much taller.
In my debut historical romance there's the line Love is a wildflower. I hope from all of what you've seen here you now have an inkling why Everett, the hero, says that.
I hope you've enjoyed these English wildflowers. If you'd like to see more, follow me on twitter @evependle – I often post flowers, views, and lots of gorgeous historical English things. My debut historical romance with Entangled has lots of flower and landscape details. So if you loved seeing this little slice of British wildlife, you might just love SIX WEEKS WITH A LORD.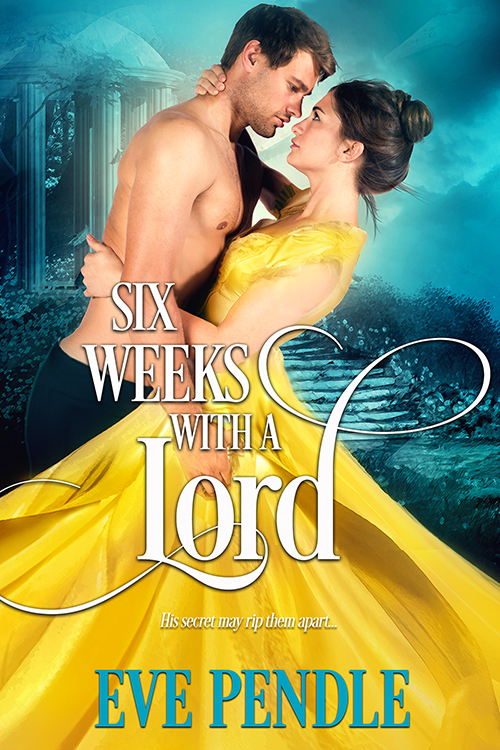 Grace Alnott is out of time. To save her younger brother from an abusive guardian, her merchant father's will demands she must marry a peer. Handsome but destitute Everett Hetherington, Earl of Westbury agrees to her offer of a marriage of convenience but stipulates she must live with him for six weeks. No matter how honorable he seems she can't allow him to get too close, because the aristocracy cannot be trusted.
Six weeks. Major Everett Hetherington, new Earl of Westbury, has exactly six weeks to convince the very independent Grace Alnott to spend the rest of her life with him. Despite her belief she doesn't belong in his world, he must tempt the alluring Grace into staying, because he has fallen for her. Hard. He just has to ensure she never discovers his secret.
Romance Historical [Entangled Amara, On Sale: June 25, 2018, e-Book, ISBN: 9781640635838 / eISBN: 9781640635838]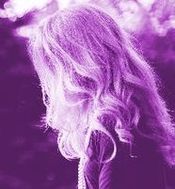 Love, Grit and Tears
Eve lives in England and writes angsty, snarky and passionate romance. Her love of reading historical romance eventually morphed into wanting to write her own.
She has a big-boned cat, and a crazy dog. She loves wearing dresses, eating chocolate, equality, liberty, her husband, her dog, and her cat (not necessarily in that order).