I don't know about you, but I've been reading romance novels for over thirty years, and there are some things that I absolutely must have. They can make the difference between an okay and a great read. Here's my list.
1. That first meeting. To me, this is THE moment. The chemistry has to be just right. The attraction has to strong enough to set the page (or Kindle) on fire. Remember, this is a second chance, so something comes between them. I want to see what made them fall in love the first time.
2. Glimpses of the past. I'm not a fan of chapters upon chapters of flashbacks as a reader. I'd much rather see what the characters are up to now, but second chance romances need to give up glimpses of the past. We need to see what made the relationship so strong, and why we believe in this couple so much that we want them to get back together.
3. The breakup. The reason for the breakup has to not only be good, but believable! I'm not a fan of breakups happening over a misunderstanding. Romance novels are all about finding your soulmate. This person is the one you're meant to be with forever and breaking up over something that a five-minute conversation could have cleared up just doesn't sit right with me. The reason needs to be good enough to make us root for the person who ended the relationship, but still make us mad at him or her.
4. The journey back to each other. Have you ever read a second chance romance where the dumpee wants nothing to do with the dumper? You get invested and totally take the side of the dumpee, right? You strap in your seatbelt so you can get on the bumpy ride to the HEA, and the next thing you know they're back together and you're left scratching your head as to how and when that happened. You get no actual transition from anger to acceptance, and finally forgiveness. In the perfect second chance romance, there's groveling done on the part of the dumpee, and a clear cause for what causes them to forgive and take back the dumper.
5. A glimpse of the relationship. So, they get back together, and the book is over. How do we know they'll make it this time? And what about the cause of their breakup? The story doesn't need to end after declaring their love for each other. I want to see them in the relationship, working together to make things work.
—
COMMENT TO WIN: What do you love about second-chance romance? Leave a comment with your answer and you'll be entered to win an eBook copy of UNWRAPPED and a $5 Amazon gift card. Good luck!
—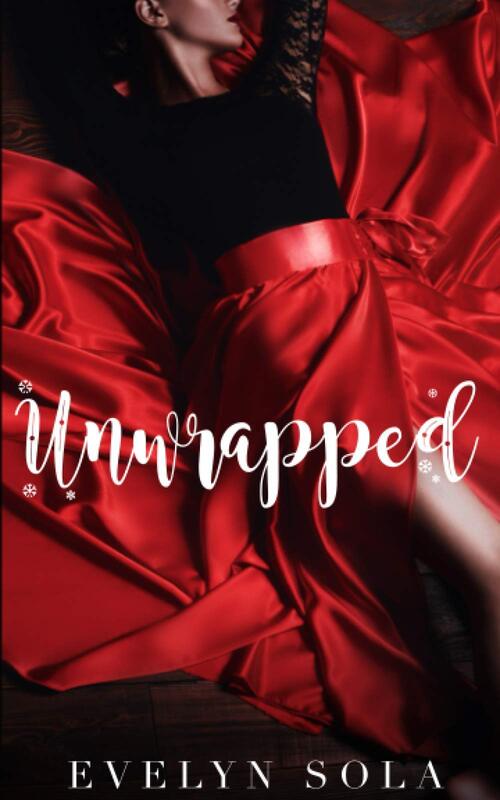 There are many rules to follow as your mom's guest at the company holiday party.
Rule one – do not, under any circumstances, find the new boss so attractive.
Rule two – definitely do not undress him with your eyes.
Rule three – if he slips you his phone number, throw it away. I repeat, throw it away. Who cares if just one look into his blue eyes makes you want to drag him underneath the nearest mistletoe?
Rule four – when you show up at his house the next day, do not let him kiss you. Your lips are meant to say good-bye.
Rule five – at no point should you let him take off your clothes like he's unwrapping his sexy Christmas gift. And moaning will only make it worse.
Rule six – rule six is a bonus rule, so pay attention. Forget rules one through five.
Romance Contemporary | Holiday [Author Self-Published, On Sale: November 9, 2020, e-Book, / ]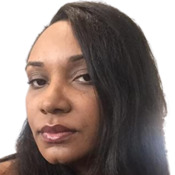 A Boston native, wife, mother, and wine enthusiast. If she's not writing, thinking about writing, you will find Evelyn with a book in her hands. While a new publisher, she's been writing for years, and she will continue to write for many years to come.
Evelyn is obsessed with assertive and confident men who will stop at nothing to get their woman. Her stories are filled with love, passion, and humor.
She currently lives in Washington, DC with her husband and two daughters.