1–What's the name of your latest release? 
2–What is it about? 
Grant and Darryn, two friends, college roommates, and gymnastics teammates who discover they've fallen for each other–but one of them has already moved on with someone else. What happens when that relationship turns sour?
3–What word best describes your POV hero? 
Snarky!
4–What makes your love interest hero irresistible? 
Sweetness.
5–Who are the people your main characters turn to when they need help? 
Grant turns to his twin sister, Annie, his parents–and Darryn. Darryn turns to Grant and to his parents.
6–What do you love about the setting of your book? 
It's in my city, Atlanta! The University of Atlanta is fictional, but its location is near where another college sits, and I used to live across the street.
7–Are you a plotter (follow an outline) or a pantster (write by the seat of your pants)?
I'm a plantser. I do some planning/plotting before I start writing, but then I make changes and add/remove elements while I'm writing.
8–What is an ideal writing day for you? 
A quiet cabin in the woods or a beach house.
9–Do you listen to music while you write, need total silence, or do you have the TV on?
I like some kind of background noise, but not usually music or TV, because they're distracting. Nature sounds like ocean waves or rainfall are great, whether real or recorded.
10– How do you approach research? 
It depends on what I'm researching. I Google a lot or ask friends if I need something with personal experience.
11–What is your publishing journey story? 
I wrote fanfiction off and on for about 15 years before I switched to original fiction. My first novella was published in 2010, and I've been publishing irregularly ever since–short stories, novellas, and novels.
12–Do you have critique partners/writing groups you want to give a shout-out to? 
Absolutely! My accountability buddies, Sasha Devlin and Dylan St. Jaymes, have been cheering me on for the past few years. Sarah M. Anderson answers my DMed questions all the time. And Dani has been beta reading for me since my fanfic days.
13–What're the most frustrating things about being an author? 
Finding the time to write, especially in a year as tumultuous as 2020 has been.
14–What's your favorite scent?
Cinnamon.
15–What movie will you watch no matter what if it's on TV? 
Twister. My sister and I love disaster movies!
16–Do you like breakfast, lunch, or dinner best? 
Brunch!
17–What's one thing you wish you knew more about? 
Sign language. I've been wanting to learn ASL for a while now, but as with writing, it's hard to find the time.
18–What's the silliest thing you've recently done?
Said "I'll be back" and then following it up with DA DA DA DAT DAHHHH, a la King George in "Hamilton." It's my mom's favorite part, LOL.
19–What can readers expect from you next? 
I'm nearly finished with book 2 in the University of Atlanta series–Annie's story! And there's a third book coming after that.
20–How can readers reach you? 
I'm easily reachable on Twitter (@ShaeConnor) or by email ([email protected]), and my website is shaeconnorwrites.com.
The University of Atlanta Series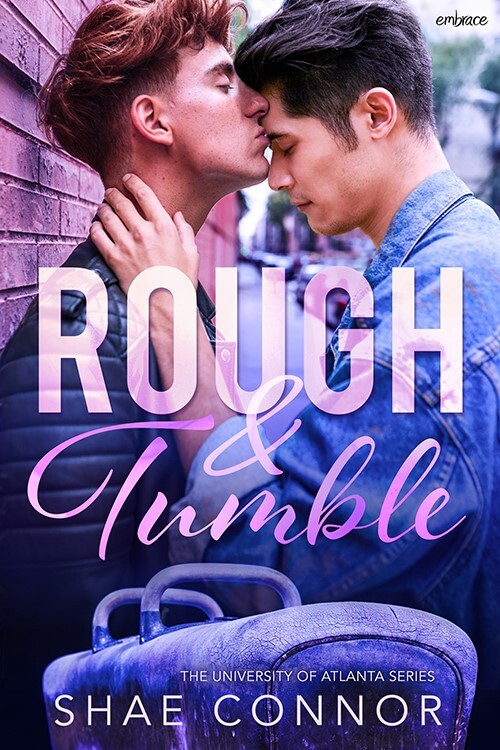 My name's Grant Clark, and I have managed to screw up my entire life. In triplicate.
Number one: I fell in love with my best friend.
Number two: I thought he was straight.
Number three: Because of number two, I didn't make a move on number one. Until it was too late.
Or is it?
When I accidentally interrupt him with another guy–and he turns out to be the worst–well, I think it's time I finally make a move.
Don't you?
Warning: This book contains two men who don't mind a little humor and heartache as they struggle to find their happily ever after in the aftermath of a toxic relationship.
Romance Contemporary | Romance LGBTQ [Entangled Embrace, On Sale: November 9, 2020, e-Book, ISBN: 9781649370631 / eISBN: 9781649370631]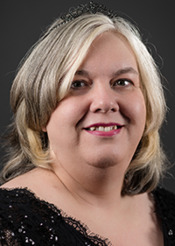 Shae Connor lives in Atlanta, where she's a lackadaisical government worker by day and writes sweet-hot romance under the cover of night. She's been making things up for as long as she can remember, but it took her a while to figure out that maybe she should try writing them down.
Shae is part Jersey, part Irish, and all Southern, which explains why she never shuts up. When she's not chained to her laptop, she enjoys cooking, traveling, watching baseball, reading voraciously, giving and receiving hugs, and wearing tiaras. In her copious spare time, she volunteers as director and editor of the Dragon Con on-site publication, the Daily Dragon.