Excerpt
Candy was starting to figure out Jared was a whole lot of masculine bluster. Beneath the cool stare and the cutting words he sometimes tossed off, he had feelings.

Twenty minutes later when she walked into his condo, she realized those feelings included being really doggone romantic.

He had recreated her idea of a perfect evening, right down to his own addition of a fire popping warmly in the fireplace.

Oh, Lord. If she hadn't been on the edge before—taking in the table set for two, the chilling wine, and the scented candles burning did her in for sure. It felt almost like she was falling for Jared.

Which was insane, since she was supposed to be using him just for the purpose of having some romping good sex. But the stupid man had gone and actually listened to what she had said when she'd been talking. She wasn't sure any man besides her stepfather had ever actually heard a single word she'd said outside of work related topics.

Her ex-husband sure in the heck never had.

"Oh, Jared, you didn't have to go to so much trouble." But she was sure glad he had.

"It wasn't any trouble."

For a man who claimed not to get embarrassed, he was doing a pretty good imitation of just that. He cleared his throat.

It just made him all the more gorgeous.

Jared was wearing casual black jeans and a sky-blue shirt, which made his blue eyes even lighter against his dark hair. He had a smooth, understated style, always looking good but never veering into the world of primping.

He picked up a remote control and turned the stereo on. Jazz music she didn't recognize started playing softly. Her legs threatened to give way. He'd even remembered the jazz.

When he held her chair out for her, she looked at the pasta sitting in a covered bowl ready to be served. If he had cooked food that was edible, she might just never want to leave. "Did you cook this?"

He snorted. "Hell no. I don't cook. I ordered it from an Italian restaurant around the corner."

Then he sat down across from her. He sounded oddly eager when he said, "Do you cook?"

"Not unless you call pb and j sandwiches cooking."

"I can make omelets," he said.

She was impressed. Scrambled was the most she could manage. "I can boil hot dogs and heat up canned corn."

They both laughed while he poured the wine and served them pasta and bread. She took a steaming bite and silently thanked the unknown chef. Having spent a good portion of her lunch hour holed up in the ladies' room, she was now starving.

After a few bites, Candy said, "We're not going to get to any work on Chunky Chocolate, are we?"

Jared looked up from his plate. "We'll get to it." He grinned. "Sometime before it's due on Harold's desk."

She was afraid he would say that. Or really damn pleased was probably the more honest answer.

"Jared, we should at least try and work on it." Candy tried to sound firm, but she knew she was failing miserably.

He kept smiling. Geez, she loved his smile. He didn't ever look so relaxed at work and she felt a giddy pleasure that she could bring that grin to his face.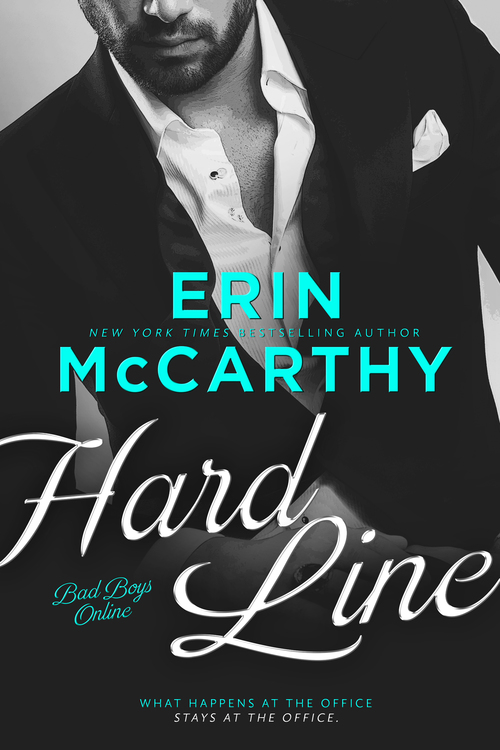 Office meetings were never so hot and sexy…
To Jared Kinkaid, the only way to keep his mind — and his
hands — off his luscious co-worker Candy Appleton is to
insult or ignore her at every turn. But his efforts at lust
control have his boss convinced that the partners need a
little help via online couples counseling.
But when they're mistakenly signed up for sensual couples
counseling instead, Jared and Candy's shock turns to
pleasure as they each deliver some hands on therapy of their
own…
Previously published, this novella has
been fully updated and reissued.
Romance Erotica Sensual [Author Self-Published, On Sale: December 5, 2017, e-Book Kindle / KindleUnlimited only ]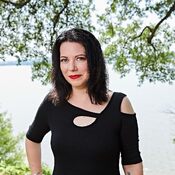 Holding out for a hero
USA Today and New York Times Bestselling author Erin McCarthy first published in 2002 and has since written over sixty novels and novellas in teen fiction, new adult romance, paranormal, and contemporary romance. Erin is a RITA finalist and an ALA Reluctant Young Reader award recipient, and is both traditionally and indie published.
When she's not writing she can be found sipping martinis in high heels or eating ice cream in fleece pajamas depending on the day, and herding her animals, kids, and amazing renovation-addicted husband.