As soon as Jace left, Emily couldn't get the idea out of her mind to visit the site of the two men's drowning. She often went out in the field for things related to work. But this time it was personal. She considered asking for a day or two off work, but they were swamped. And seriously so. Now was not a good time.

It was never a good time for a death in the family, though they were no longer family. She'd had no contact with them since she broke off the relationships with each of the three men. Although she hurt for the family, those weren't close deaths as far as the company was concerned. But that didn't mean it wasn't well within the scope of her job to take a look at the accident site. She burrowed deeper into the files. The more work she got done the better. She could leave early if she got something more accomplished.

By the time she lifted her head, it was late already. She groaned and looked outside. Being summertime, the sun was still above the trees. It'd probably take close to an hour to get to the river location. She didn't want to leave it until

tomorrow. She shut down her computer, got up, grabbed her purse, and walked out.

She waved at Wilson, who was still in his office, talking on the phone. He looked like he was having a hard time. Often these late-in-the-day phone calls came from the head office.

She knew the company had taken some serious hits with all the flooding across the state. And it would continue for months. Still she couldn't do anything but churn through the paperwork as fast as she could. They had investigators going from place to place, looking at the damage and sending in reports. Other staff processed those as well. But she was the one with the suspicious cases.

She hadn't talked to Ice yet, but, after seeing Jace this morning, she figured there wasn't anything important to report or Ice would have contacted Emily herself.

First she drove toward Lyle's house. It only took fifteen minutes to get through traffic. She parked on the same street, got out, and walked. Bloodstains remained on the pavement where he'd supposedly been run over. She stood and stared. Thinking that she'd almost married him was even more upsetting.

She turned to study the house where he'd lived with Sicily. It was a simple clone of the houses on either side. She'd never thought he'd like that style of home. But then she hadn't expected him to be enthralled with the idea of that whole marriage scenario either, yet he'd proposed to her out of the blue and with great enthusiasm. She didn't know when he had decided she wasn't enough and that his current wife was a much better pick. His decision had certainly turned her off of marriage. He, on the other hand, had jumped into it quickly, and they'd managed six months of wedded bliss. She was happy for him. Glad to hear he'd been happy at the end. For a time there, she'd been anything but happy.

She had been devastated and angry. How did one handle coming home to find her fiancé in bed with a strange woman? She'd gone downstairs and made coffee. The girlfriend had walked out with a big smirk on her face. Her fiancé had come down and apologized profusely. When she didn't give in, he swore at her. Called her names. Said it was her fault. She shook her head at the memory. According to him, she was the unreasonable one. If that was what made her unreasonable, then she'd accept that.

The fact that he was several steps out of sync with reality wasn't something he was prepared to look at. But after he'd done some screaming, then he'd calmed down and asked for a few of his things that were still in her house. She'd left those out on the front step. Not wanting to stay there—thankfully it was a rental, with a month-to-month lease—she'd packed up and moved to an apartment. The bad memories were too much for her.

She turned her gaze to the neighborhood, then brought out her camera and took several images. A vehicle was parked in the driveway of his house. She walked past it and took an image, capturing the license plate and the make and model. If she could do one thing for him, it was to make sure his insurance was paid out correctly. He'd always been a big one for insurance. Maybe that could have been some of the attraction he'd felt toward her.

Did he have any inkling he would die so young?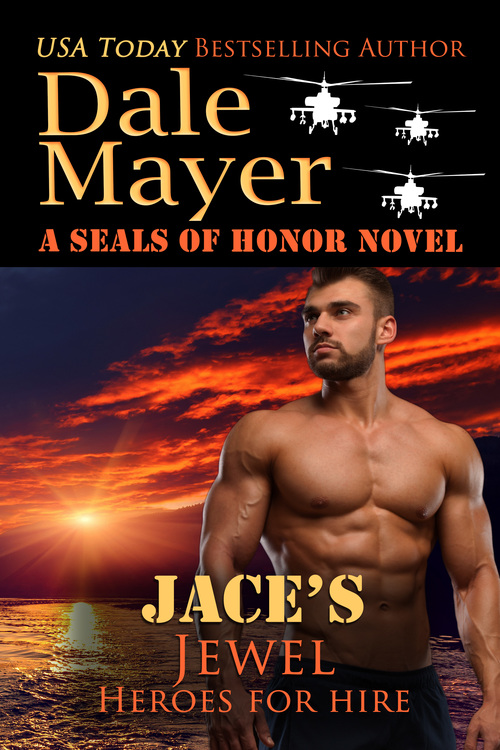 Welcome to Jace's Jewel, book 12 in Heroes for Hire, reconnecting readers with the unforgettable men from SEALs of Honor in a new series of action-packed, page turning romantic suspense that fans have come to expect from USA TODAY Bestselling author Dale Mayer.
When several members of a search and rescue team die in an accident, followed by several more team members who are murdered, Jace is ordered to sort it out.
Working for a large insurance company had always been great for Emily, until she is handed several files all from the same family. Men she knew… intimately. Afraid there is too much going on in the background she contacts Legendary Securities for help.
As the investigation develops, more bodies turn up, along with jealousy, greed and insurance payouts that just maybe shouldn't have been paid.
She pairs up with the sexy Jace as they delve into the twisted and personal cases and race to stop another murder from taking place right in front of them…
Romance Military [Valley Publishing, On Sale: December 5, 2017, e-Book, ISBN: 2940158649974 / eISBN: 9781773360560]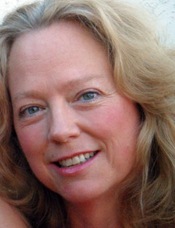 Dale Mayer is a prolific multi-published writer. She's best known for her Psychic Vision Series. Besides her romantic suspense/thrillers, Dale also writes paranormal romance and crossover young adult books in different genres.
To go with her fiction, she writes nonfiction in many different fields with books available on resume writing, companion gardening and the US mortgage system.