Exclusive Excerpt for Fresh Fiction:
"Please, please, do not tell me I just missed her!"

The balding little man behind the counter jumped at Sebastian's tone. Sweat beaded the clerk's brow as he fidgeted with a stack of travel brochures. "Well, I'm sorry, but you have." He hitched a thumb over his shoulder toward the window behind him. "In fact, there she goes now."

The edge of the countertop cracked beneath Sebastian's fingertips as he watched the twin engine Cessna taxi down the runway. He'd chased that double damned woman all over this Godforsaken town. Port August, Michigan had become his own personal version of limbo from which it seemed he could not escape. A never ending loop of always being one step behind the cursed woman and never lucky enough to quite catch up. The storm brewing inside him boiled closer to the surface as the front wheels of the plane left the tarmac.

Breathe, Sebastian reminded himself.

And there she went, slipping through his fingers.Again. A red haze winked over his vision for a moment. The little gnome took a cautious step back, sweat streaming down the sides of his smooth forehead now, his eyes wide as saucers behind thick rimmed spectacles.

Just breathe.

Sebastian let out a really, really long breath. His palms sizzled. The little man behind the counter took another step back. The colorful pamphlets in his shaking hands spilled across the counter and fluttered to the floor.

Going demonic and decimating the small airport wouldn't bring the wayward professor back. Nor would it make him feel any better…at least it wouldn't once he'd retaken his human form and his conscience caught up to him.

In demonic form, he'd definitely enjoy himself.

Probably a little too much.

Seething, Sebastian turned, stalked from the building, and climbed inside the car he'd "borrowed". Keeping his temper in check took far more control than he was comfortable admitting. Halfway across the parking lot, his phone began ringing. His temper clicked up another notch. He was in no mood to deal with anyone else's problems today. And that would be the only reason any of the others would call him. Either the proverbial shit had hit the fan, or it was about to. He jerked the device from his pocket and checked the display.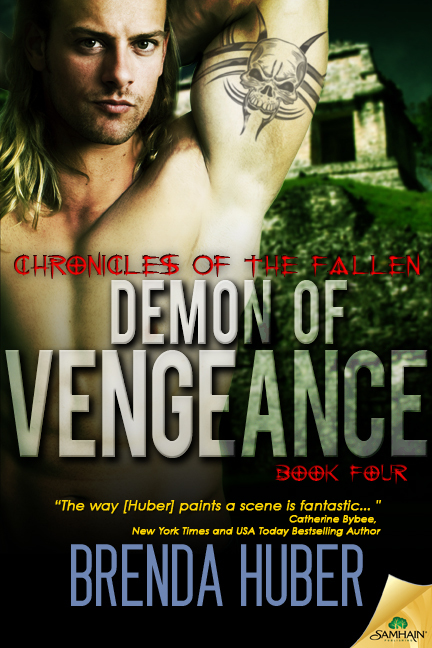 "A legendary sword isn't the only thing this merciless demon desires…"
Possessed of immeasurable patience and an unrelenting drive for justice, Sebastian, the Demon of Vengeance, has finally met his match.
His mission is to keep the new Guardian safe until the Sword of Kathnesh is retrieved, but the aggravating woman insists on throwing herself into harm's way at every opportunity.
Finding the sacred relic is Phoebe Mackenzie's task, and protecting it is her family's legacy. But when Sebastian resorts to magic to save her life, he unwittingly exposes a secret sealed deep within her-and paints a target on her back no demon can resist.
As Phoebe fights to hold on to her identity, Sebastian's oldest nemesis vows to use any and all means to force Sebastian into a fight to the death-including targeting his mate. Sebastian will do whatever it takes to preserve the barriers between Earth and Hell. But in unleashing the raging storm inside him, he risks losing the woman he loves.
"Warning: Contains a cunning demon notorious for his methodical patience and unquenchable thirst for revenge, and the one woman capable of pushing him past the breaking point. And so continues the journey of six fallen demons and the women who have captured their hearts."
Romance Paranormal [Samhain, On Sale: June 28, 2016, e-Book, ISBN: 9781619235434 / eISBN: 9781619235434]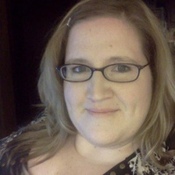 For as long as she can remember, Brenda Huber has been a voracious reader…and with that love of reading came a great desire to write. Crafting worlds where passion and danger lurk around every corner became a calling for Brenda. After all, what better place to set your imagination free than inside the pages of a good book? Brenda lives in Iowa with her husband, two children, and one very spoiled dog.