Have you ever dated the wrong guy for the right reasons? That's my heroine Samantha Rushford's problem in my newest lighthearted, sexy small town romance THIS LOVING FEELING. She craves stability, and all she wants is the white-picket-fence dream of a normal home and family life. She's dating a man who seems to be "Mr. Right": he's ivy-league educated, from an old New England family, has ambitious political aspirations…
The thing I had the most fun with when I wrote This Loving Feeling was toying with that notion—that the perfect-on-paper guy isn't at all, and the across-the-tracks, biker, tatted-up auto mechanic who got shuffled from one foster home to another for years is actually the Hero with the Heart of Gold.
Here's why I think Lukas Spikonos (rhymes with the island Mykonos), the "wrong" guy, is really the rightest guy of all for Sam (and I hope you'll think so too):
He's bold and audacious, which is just what Sam needs, because she's taken the tame, quiet path in life to make up for her previously unwise choices. At the beginning of the book, Lukas shows up to sing at her high school class's prom…but then he calls Sam up on stage…to sing! And then kisses her. She's outraged! She's shocked! But part of her also liked that kiss…a lot.
He charms her school kids by showing up at their car wash fundraiser and singing. He even lets them wash his tour bus J
He has no clue how to be a father to his nephew Stavros (Stevie). But he treats that child with love and tenderness—and it's eventually Stevie who shows him that you don't have to have a great childhood to be a great parent.
He's hot! He's got a snake tattoo curled around one arm, a sleeve tattoo on his other arm, and he's six-feet-plus of pure Greek hotness. Who can resist?
He dresses up as a clown for a kids' birthday party when the regular clown is too drunk to perform so he can prove to Sam he'll stop at nothing to get near her. He also clowns around with her, but she dishes it right back. That scene is one of my favorites!
He's not above fighting for Sam with all he's got.
Ultimately, Lukas must face the ultimate test. Because he's a man for whom success means everything. He's made it on his own by being a tireless workaholic, and he feels that he was a nothing before he made it. But I'm not going to spoil what happens with that…you'll have to read the book to find out 🙂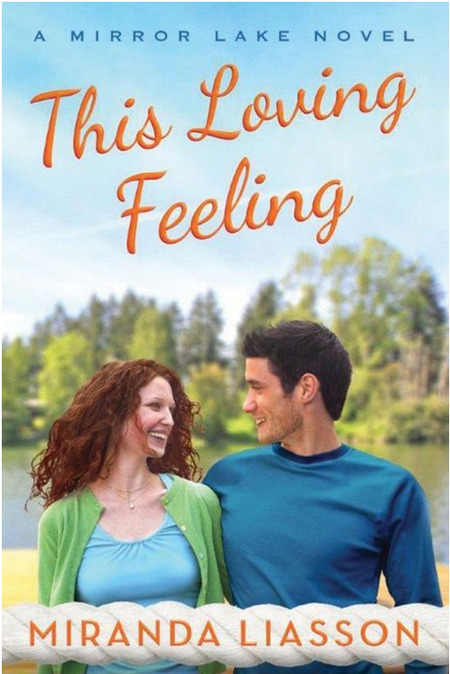 Samantha Rushford's future looks bright: the high school art teacher is getting ready to leave Mirror Lake and move to Boston with her ambitious boyfriend, and she hopes a diamond ring is just around the corner. But her past still has a hold on her—especially the bittersweet memory of her rebellious ex, who kissed her passionately before he left town without a word.
Since then, Lukas Spikonos has parlayed his rebel ways into life as an up-and-coming recording artist. When he shows up for a surprise gig at the high school prom, Sam is more dumbstruck than starstruck—he used the words of a poem she wrote about their breakup to create a number one hit. But Lukas hasn't returned just to impress students; he's facing some real-life responsibilities and needs Sam's help. But she has her own unresolved issues about the life she wants to lead. Will the music—and the pull of true love and family—put their hearts back in harmony?
Romance Contemporary [Montlake, On Sale: July 19, 2016, Paperback / e-Book, ISBN: 9781503937307 / ]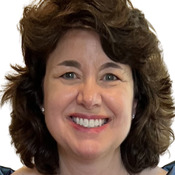 Miranda Liasson loves to write stories about courageous but flawed characters who find love despite themselves, because there's nothing like a great love story. And if there are a few laughs along the way, even better! She's a former Golden Heart winner who writes lighthearted contemporary romance for Montlake Publishing and also writes series romance for Entangled Publishing.
She lives in the Midwest with her husband, three kids, and Posey, a rescue cat with attitude.