Today we're featuring an exclusive excerpt from ACROSS THE HALL by Kylie Walker.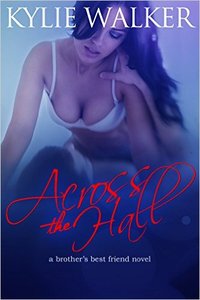 Jude Falken has just been released from prison on good behavior. He's hot as hell, owns one of the largest fashion empires & has women coming and going day and night. A delivery girl that shows up at his loft leaves him intrigued.
She's gorgeous, shy & totally off limits.
She's his best friends little sister.
Jude knows better, he swore he wouldn't go there.
After returning from a year long internship in Paris, Jillian Warren is back in her hometown of Manhattan and steering clear of men. Her new neighbor has her curious, wanting to know more. Her roommate & brother keeps telling her stay away but she can't. As their worlds collide, Jillian soon finds out there is a darker side to Jude and she will soon be fighting her own emotions and memories of the one man she left in Paris. Her past will soon catch up with her.
She will be forced to decide. Big brother's best friend or the hurtful memories of her past in Paris.
AUTHOR NOTE: Full length Brother's Best Friend Romance Standalone Novel with HEA!
"Come on it!" Nervously, Jillian pushed open the door. Jude was nowhere in sight. "I'll be right out," she heard him yell from the back of the studio apartment. She stood in the doorway with the door open and waited. When he came out, she had to bite her bottom lip to keep from drooling. Tonight he was wearing a white short-sleeved polo shirt that hugged his chest the way she would like to and showed off his biceps in all of their yummy glory. He had on dark colored jeans and tennis shoes and everything inside of her was screaming that she had to have him. "Hey, thanks for bringing that. Close the door and I'll get your money." She smiled, still nervously and turned and closed the door. "Come on in," he said as he disappeared into the kitchen. When he came back she was advanced as far as the living room, admiring his art work.

"Very nice, is that a Galvan?" she asked about one of his paintings.

"It is. I got that in Paris a few years ago…maybe longer. Do you have any of his?"

"No, but he's great. I'd love to start collecting some of his pieces." She was still looking at the painting when Jude held out the money for his food. As she took it from his hand their fingers touched and she felt like she'd been shocked. They made eye contact and she could actually see in his eyes that he'd felt the same thing. She tried to work up some moisture in her dry mouth and she said, "Thanks."

"You're welcome," he said with a wink. "Thank you. Will you join me for a drink?"

Eighty reasons why she shouldn't were streaming through her head as she said, "Yeah, sure."

He grinned and went over to the bar. He poured them both a whiskey and added club soda and ice. When he handed the glass to her she made sure to take it without touching him. Her heart was already thumping out of control. She wasn't sure she could take another brush with his skin. "Have a seat," he said.

Jillian sat down on his plush new sofa and said, "Your apartment is really nice. Did you decorate it yourself?"

He nodded. "I did. I'd much rather have what I like on the walls than what some decorator tells me I should have."

"Me too," she said, honestly. "You have a great eye for colors and space…what is it you do for a living?"

"I'm into fashion like you," he said, taking a seat on the other side of her. He was less than three feet away now and she was alone in his apartment. That wouldn't be so bad if she didn't keep picturing herself locking lips with him. She hoped that he couldn't see her sweat as her internal temperature continued to rise. He didn't say any more about his job so she said, "So you bought the Galvan in Paris. Was that your first trip there?"

"No, I've been there a lot. I love it there…just the atmosphere and all of the culture."

Jillian remembered saying that exact thing to Maddy a couple of weeks ago. She was realizing that she and Jude actually seemed to have a lot in common. "So do I," she said. "I saw so many great art and fashion shows while I was there."

"Did you get to be there for fashion week?"

"I did! I got to see a show at the Carrousel du Louvre!"

"I was at that one. It was great!"

Jillian found herself wishing she would have met him then. Maybe she would have never met the other man that she'd spent her summer with and left broken-hearted.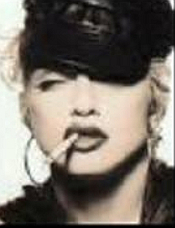 A true Canadian at heart, and Kylie Walker loves to travel anywhere warm.
She is a book addict, coffee addict, a wine addict and a writer!