Kyra opened the fridge, got a beer, and popped the top, unthinkingly taking a deep drink while she pondered her neighbor.

Really, had she thanked him enough for the new hinge? Sure, she'd said thanks, but she really ought to thank him.

Okay, she was not going to do that—she was not going to find an excuse to go over there and bother that man. Or was she? Because it wasn't the worst thing to be neighborly and say thank you.

Enough. She'd already sort of said thank you, and to say thank you now would be . . . flirty. Yep, flirty. And she was not the flirty type, even though Deenie had urged her to be more flirty. "You have to at least try," she'd said one afternoon at the bistro when an older guy who smelled like cigars and sweat was hitting on Kyra. "You'll make better tips. And are you really going to wait until you're, like, forty before you date again? Because that's too late. You're practically done by then."

Forty did sound a little too late to reenter the dating scene. Ruby would be eighteen when Kyra was forty. Kyra could well imagine that all the good guys would be taken by then, and she'd be left with those who drove around in old pickups with campers on the back and giant antennas bouncing around on top.

Maybe she should just go and say thanks. Maybe just practice her flirty skills.

Kyra opened the window in case Ruby should wake up and call for her, polished off her beer—liquid courage—then grabbed two more beers from the fridge and walked outside.

She had made it to the fence before Dax looked up and saw her coming. He straightened up and eyed her with his usual suspicion as she hooked one leg over the fence, and then the other. As she neared him, his gaze fell to the two bottles of beer.

Kyra hiccupped. "That was involuntary," she said.

The dog hopped up and sauntered over, and stuck his snout in her crotch.

"Otto!" he snapped. The dog ignored him as he moved his snout down her leg and studied her flip-flops pretty intently, snorting once or twice, before trotting back to his spot beneath the big plank of wood.

"Okay, well, now that's over—" She hiccupped again. What the hell? She could feel heat flooding her face. "Sorry," she said, touching three fingers to her mouth. "I have the hiccups."

"I gathered." She held out a bottle. "Would you like a beer?"

He peered at the bottle. Then at her. "Why?"

"Why?" she laughed and hiccupped. "You're a funny guy, Dax Bishop. Why does anyone offer a beer? I'm being neighborly, and I want to thank you for fixing that door. It's so much better now."

He nodded and wiped his hands on a dirty towel. "Where's the little coconut?"

"In bed," she said. "I have a window open so I can hear her if she wakes." Did that make her a bad mother? He probably thought that made her a bad mother. Well, she wasn't a great mother, Kyra was the first to admit. She smiled a little self-consciously and managed to choke down another hiccup.

He tossed down the towel. "Your hair is different."

"What do you mean?" she asked and put a hand to it. "I set it free." It was probably really frizzy now. Why, oh, why couldn't she have used a little hair product? And so what if it was a little off-putting? She'd brought the man a beer, for God's sake—that ought to make up for being offended by frizzy hair. "Okay, Dax, are you going to take this or not?" she demanded, dropping her hand from her hair.

"What?" He dragged his gaze from her hair to the bottle. "Sure. Thanks. By the way, I like it," he said, his gaze traveling up to her hair again.

Kyra instantly smiled. "What, my hair? Really? Thank you."

He walked around his project and took the beer from her hand, his fingers brushing carelessly against hers. He took a swig of it, nodded as if he approved, looked at the label—Budweiser—then at her again. He took another drink as he studied Kyra, as if he didn't quite know what to do with her.

The feeling was entirely mutual. "What are you making?" she asked, stepping around him.

"Table."

She could appreciate a man of few words, but he didn't seem to know how to have an actual conversation. "For anyone in particular?"

"Some clients of John Beverly Interiors." He took another sip. "I make some pieces for them."

"I love that store. I can't afford even their bath toys, but I like to look. So when you said you make furniture, you were talking furniture."

"Well . . . yeah," he said, sounding slightly mystified. "What else would I be talking about?"

"I mean high-end pieces."

"I guess."

She was going to need a pair of pliers to have any semblance of conversation with The Grump. Her look must have conveyed how she felt, because he said sheepishly, "I don't know what to call the stuff I make. I just like to make it."

Okay, then. She could go with that. Kyra moved to have a closer look at the big plank of wood and brushed past him, shoulder connecting lightly with his chest. Did I just do that on purpose? I did. I damn sure did. And I liked it.

"So this is a table," she said. He'd already said that, obviously. She sipped her beer and noticed that she felt a little buzzed. How many beers was it now, anyway? That six-pack was supposed to last her all week.

"Big enough to seat twelve. The wood came from a barn they razed to install a pool." He leaned over the plank and ran his fingers lightly over the surface. "See how the grain is raised here?"

"No."

"Give me your hand," he said.

Kyra held out her hand; he took it and pressed her fingers lightly to the plane of the wood, sweeping them across the surface. "Feel it?"

She was feeling something all right, and she was pretty sure it wasn't the grain. "Yes."

He let go of her hand. "People pay crazy money for that raised grain. I'd be surprised if the clients who commissioned this even know what they've got."

"Nice," she said, nodding at the carved piece of wood.

"Thanks," Dax said. He moved his arm and himself away.

Okay, she'd gotten too close, so sue her already. Was it her fault that she was a single mom with an extremely limited social life and starved for physical contact? Okay, yes, it was technically her fault, but surely the statute of limitations had to be running out on that one. Was it her fault that he happened to be an astonishingly sexy grouch? Nope.

He was squinting at something on the thick plank, flicking it off with his finger.

The thing was, Kyra hadn't been with a guy in so long, and her supergrouchy neighbor, who was maybe a little off in the mental department, was really very hot. Hot hot.

She walked around the end of the sawhorse and set her beer down on the corner of it. She shoved her hands into her pockets to keep from doing something stupid with them, like twirling her hair around a finger like Ruby did. She turned her back to him and looked at Number Two. "You live here by yourself, huh?" she asked. He didn't answer. She glanced at him over her shoulder.

He was watching her now, holding the beer loosely between two fingers. "No."

"No?" she asked with surprise and turned around to face him.

"Otto lives here, too." He pointed to his dog and received two thumps of the tail for it.

"Oh yeah, of course," Kyra said. "You and the dog."

Dax gave her a tiny bit of a smile and tilted his head to one side. "You don't have to say it like that."

"Like what?"

"Like I'm a shut-in with a therapy dog."

Kyra smiled. "If the shoe fits."

He smiled, too. And then he began to move toward her. "Here's the thing about that, Kyra," he said, saying her name for the first time, and wow, did it ever trickle down her spine when said in that low-timbre voice. He was moving slowly, his gaze, dark and intent, locked on hers. The closer he drew, the more Kyra felt a little like bacon on the inside, everything sizzling. Is he going to kiss me? He is totally going to kiss me. Kyra was a little nervous, and a little hopeful, and yeah, a little crazy. But she kept smiling, because suddenly kissing The Grouch seemed like the perfect idea.

But when Dax reached her, he swept her beer up off the sawhorse and pressed it into her chest. His gaze fell to her mouth, and he said, very softly, "Otto couldn't be a therapy dog if his life depended on it. He's too lazy." He smiled, lifted his beer, and drank. "Thanks for the beer," he said, tapped his bottle against hers, and stepped away.
***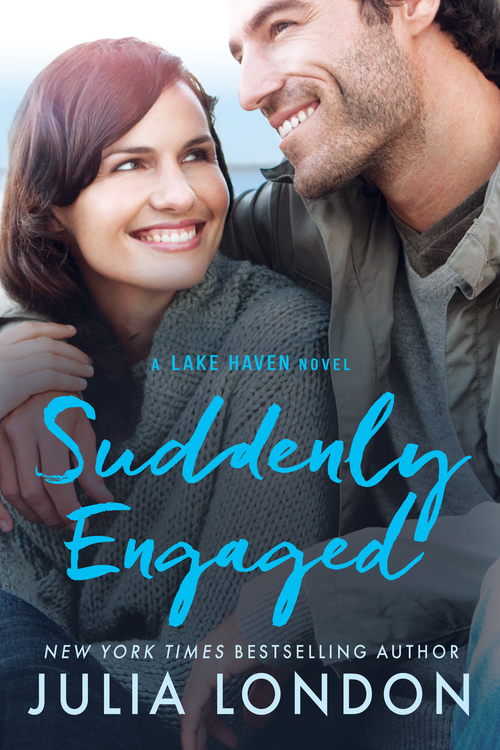 Single mother Kyra Kokinos spends her days waiting tables, her nights working on her real estate license, and every spare moment with her precocious six-year-old daughter, Ruby—especially when Ruby won't stop pestering their grumpy next-door neighbor. At first glance, Dax Bishop seems like the kind of gruff, solitary guy who'd be unlikely to offer a cup of sugar, let alone a marriage proposal. But that's exactly what happens when Ruby needs life-saving surgery.
Dax showed up in East Beach a year ago, fresh from a painful divorce and looking for a place where he could make furniture and avoid people. Suddenly his life is invaded by an inquisitive munchkin in sparkly cowboy boots—and her frazzled, too-tempting mother. So he presents a practical plan: his insurance will help Ruby, and then they can divorce—zero strings attached.
But soon Kyra and Dax find their engagement of convenience is simple in name only. As their attraction deepens, a figure from the past reappears, offering a way out. Can Kyra and Dax let go so easily—or has love become a preexisting condition?
Romance Contemporary [Montlake Romance, On Sale: July 25, 2017, Paperback / Kindle, ISBN: 9781477848616 / ]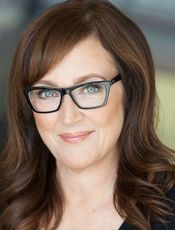 Fiction for all women and a few good men
Born in Canyon, Texas, and raised on a ranch, Julia London didn't have her eye on writing romance right away. After graduating with a degree in political science from the University of Texas in Austin, she moved out to Washington, DC, eventually working in the White House. She later decided to take a break from government work and start writing. Today, she is the New York Times, Publishers Weekly, and USA Today bestselling author of more than thirty novels. She writes historical romance and contemporary women's fiction, and her most popular series include the Secrets of Hadley Green series, the Cabot Sisters series, the Desperate Debutantes series, the Lear Sisters series, and the Pine River series. She is a recipient of the RT Book Reviews Best Regency Historical Romance award for The Dangerous Gentleman, and a six-time finalist for the renowned RITA Award for excellence in romantic fiction. She resides in Austin, Texas.