"Do you miss your music?" I knew I was treading in dangerous territory, but I wanted to know.

"I can't play or sing," he answered huskily. "I tried. The music isn't inside me anymore. I told you that I'm empty."

"It's not gone," I answered carefully. "It's just taking a break right now."

There was no way he could lose the talent he'd had. Xander had just lost the desire to play and sing. In a conversation with Julian, he'd told me that there was no physical reason Xander couldn't perform anymore. He was just . . . blocked when it came to his music.

Xander laughed, that humorless sound that I'd come to dislike. "God, you're forever the optimist. I've tried. There's nothing I can do to bring it back."

"I have a reason to be optimistic," I replied. "I was a huge fan."

He turned his head to look at me, studying me for a moment before he asked, "Were you, or are you just humoring me?"

"Why would I do that? I have no reason to lie to you about loving your music, and I don't exactly make a habit out of humoring you. I was a fan. Quiz me. I know every song you ever recorded."

He raised a brow skeptically as he recited without actually singing the lyrics:

I'll never go back.

I have to move forward.

My new life is ready to get on track.

I recognized the lyrics immediately. It was one of my favorites.

"'Destroyed,'" I said, naming the song. "From the CD of the same name, 2011."

He looked startled as he rattled off some more lyrics, and I named the song and year without even thinking about it.

"Damn, girl. You were a fan," Xander admitted.

"Actually, I still am. Your music never died, Xander. Your songs got me through some of my darkest days. Your music still exists, and it still touches lives."

He didn't answer as he turned his head to look out at the water. Finally, he ventured, "Maybe it does. The old stuff is still there. It still sells. Why did you have dark days? Did somebody break your heart?"

I was silent, unable to tell him about my own private tragedies. I shrugged. "It was a long time ago. But your music did help."

He nodded. "Good. Glad it helped somebody."

It was one small step, but my heart started to race as I took a deep breath. Everything wouldn't be accomplished in one day, but little by little, I was hoping he'd regain some of what he lost. I reached into my beach bag and pulled out my phone. Scrolling through the artists, I picked a CD I liked, although I didn't play Xander's music. I didn't think he was quite ready to deal with that yet.

As the sound blasted from my phone, I put it down on the blanket and started to pull my cover-up over my head. It was pink and lightweight, little more than a very long T-shirt.

"Oh, no. Hell, no," Xander growled as he picked up my phone. "That band sucks."

I snorted. "They're good. Leave it."

"I swear they don't know more than two chords." He scrolled through the music on my phone.

I reached for the phone. "Give it back."

"I'm changing it. The lead singer beats the hell out of his wife, and the drummer is a head case."

We wrestled playfully for control of my phone until I literally tackled him to the ground, then swiped for my cell. "I like their music."

"I hate their personalities," he countered, holding the phone out of my reach with one long arm.

"Xander," I warned as I straddled him.

Neither one of us was serious, or at least I hoped he wasn't. It was a teasing disagreement, and it felt so good I hated to see it end.

My hair was loose, and I had to flip it off my face as I stretched harder to regain control of my cell, the music still blasting from the device.

"Jesus, Sam. You're so beautiful."

I stopped abruptly as I looked down at his face. He was watching me now, his eyes caressing every inch of me that was visible to him.

"Xander . . ." What could I say? That I didn't want him to touch me? It wouldn't be true. I still wanted him.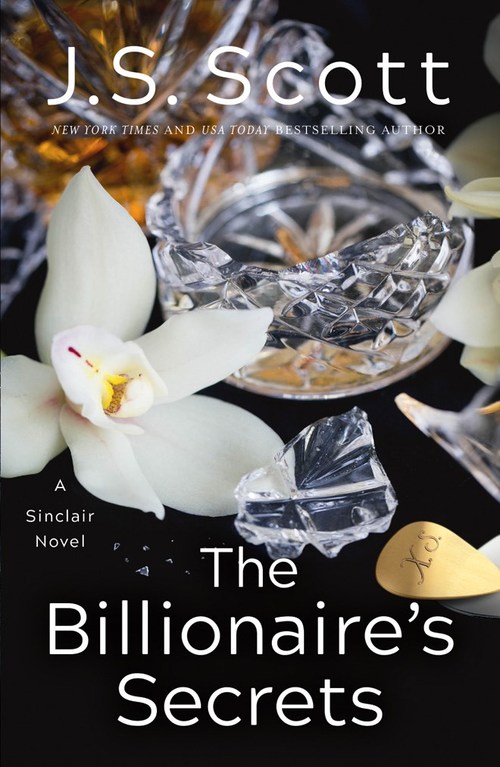 Former rock star Xander Sinclair may be out of rehab, but he's not out of the woods. Still haunted by his parents' murders, he has secluded himself in his Amesport mansion and dodges any attempted contact from his two brothers. Struggling not to fall into relapse, he believes he's battling his demons alone.
That is, until Samantha arrives to work as his live-in housekeeper. Effortlessly charming and cheerful and wickedly sexy, she challenges Xander to abandon his isolation. The two embark on a fiery relationship—one that could change them both forever.
Just when Xander is on the verge of reclaiming his life, he discovers that Samantha has been hiding things from him…things that could shatter the fragile future they've begun to build together. For Xander, escaping the past is no longer an option. It's time to face it—even when some secrets seem too heavy for the heart to bear.
Romance Contemporary [Montlake Romance, On Sale: November 7, 2017, Trade Size / Kindle, ISBN: 9781477808894 / ]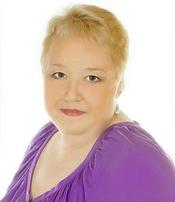 J.S. Scott is a NY Times & USA Today bestselling author of erotic romance. She's an avid reader of all types of books and literature. Writing what she loves to read, J.S. Scott writes both contemporary erotic romance stories and paranormal romance erotics. They almost always feature an Alpha Male and have a happily ever after because she just can't seem to write them any other way! She lives with her husband in the picturesque Colorado Rockies.
Save