My YA fantasy novel, THE UNCROSSING, is a retelling of Rapunzel, set in a mafia-like underworld of magic. Of course, retellings can cover a wide swath of storytelling methods, from point-by-point reworkings of a plot to brand-new stories filled with winking references. Retelling a fairy tale, specifically, requires a lot of new twists. They're often short and don't have much plot—but they're also deeply allegorical and can reveal meaningful new facets in all kinds of settings.
So, while the Rapunzel story gave me a premise and a few big turning points to work with, I also had a lot of room to have fun with it. I created a new magical system in an amplified, action-movie version of the contemporary world. I threw in every fairy tale reference—classic to Disney and everything in between—that I could think of. Finally, I shook it all up with my favorite romantic tropes and lots of kissing.
To me, this is the true magic of supernatural stories. Fantasy isn't just make-believe—it's us, but more. More extreme, more monstrous, more dreamlike. These stories, especially the ones we tell over and over in new ways, make perfect mirrors.
Melissa Eastlake's debut novel, The Uncrossing, is coming in 2017 from Entangled Teen. She's a 2017 Lambda Literary Fellow and studied creative writing at Hollins University.
She lives in Athens, Georgia with her partner and their dogs.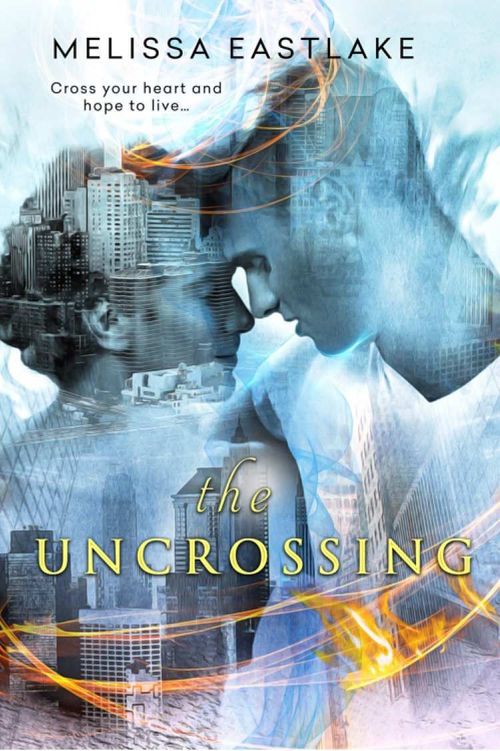 Cross your heart and hope to live…
Luke can uncross almost any curse—they unravel themselves for him like no one else. So working for the Kovrovs, one of the families controlling all the magic in New York, is exciting and dangerous, especially when he encounters the first curse he can't break. And it involves Jeremy, the beloved, sheltered prince of the Kovrov family—the one boy he absolutely shouldn't be falling for.
Jeremy's been in love with cocky, talented Luke since they were kids. But from their first kiss, something's missing. Jeremy's family keeps generations of deadly secrets, forcing him to choose between love and loyalty. As Luke fights to break the curse, a magical, citywide war starts crackling, and it's tied to Jeremy.
This might be the one curse Luke can't uncross. If true love's kiss fails, what's left for him and Jeremy?
Fantasy Urban | Young Adult Fantasy [Entangled Teen, On Sale: October 2, 2017, Paperback / e-Book, ISBN: 9781976362897 / eISBN: 9781640633537]