The cozy temps of fall are just starting to reach Texas, bringing with them one of my guilty pleasures—snuggling up with a fuzzy blanket and a good mystery in front of the fire pit in my back yard. The thought of sitting in my comfy lounge chair with the fresh scent of a fire wafting through the air has allured me away from my desk the last couple nights. Once the fire was lit, and the crackle of the sap mixed with the mysterious calls of the night birds down near the creek, I forgot about the work awaiting me. Experiencing the artistic paintbrush of the setting sun on beautiful night canvas while sipping rich hot chocolate, has been as important to my soul, as work is to my mind.
Don't resist the temptation. Take a couple hours away and relax with one of these cozy mysteries in your hands.
Lucky Paws Petsitting mystery #2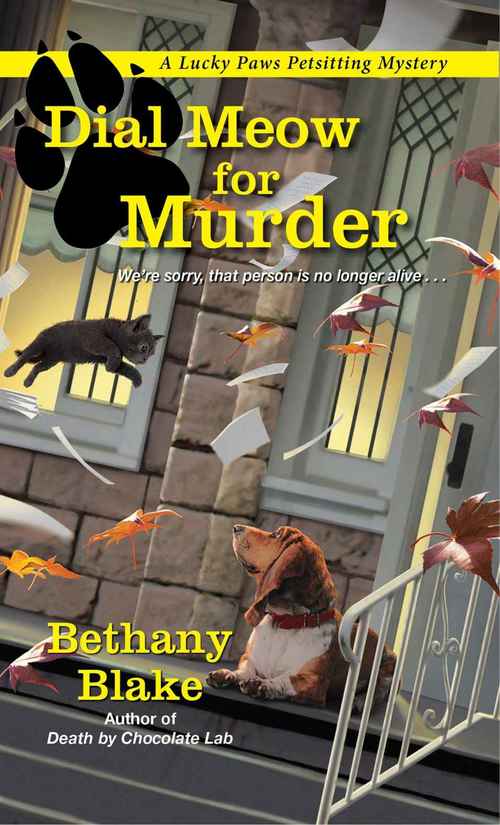 Even an experienced pet sitter like Daphne Templeton can be fooled by animal behavior: how can an adorably tiny fuzz ball named Tinkleston be capable of sudden flying leaps with cat claws bared? But human behavior remains even more mysterious, especially when Tinkleston's owner is murdered on the night of a gala fundraiser for Fur-ever Friends Pet Rescue.
Accompanied by her unflappable basset hound, Socrates, Daphne plans to take charge of Tinks the Terror and leave the crime-solving to handsome detective Jonathan Black. But while luring the prickly Persian out of hiding, she uncovers clues that might take suspicion off her own mother. Maeve Templeton already has a reputation as a killer—in real estate. How far would she go to bag Sylvan Creek's most coveted property, the Flynt Mansion?
To expose the truth, Daphne finds herself donning a deranged clown costume on an autumnal adventure that might just be crazy enough to work—if it doesn't get her killed.
Includes recipes for homemade pet treats!
Mystery Cozy [Kensington, On Sale: September 26, 2017, Mass Market Paperback / e-Book, ISBN: 9781496707406 / eISBN: 9781496707413]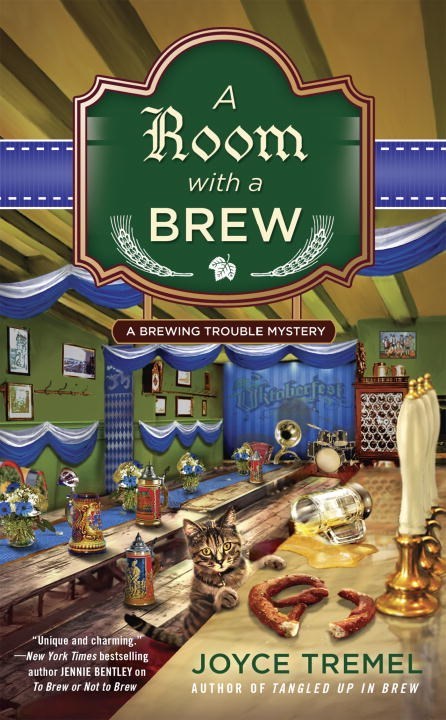 Disaster is on tap in this all-new mystery from the author of Tangled Up in Brew.
It's Oktoberfest in Pittsburgh, and brewpub owner Maxine "Max" O'Hara is prepping for a busy month at the Allegheny Brew House. To create the perfect atmosphere for the boozy celebration, Max hires an oompah band. But when one of the members from the band turns up dead, it's up to Max to solve the murder before the festivities are ruined.
Adding to the brewing trouble, Candy, Max's friend, is acting suspicious… Secrets from her past are fermenting under the surface, and Max must uncover the truth to prove her friend's innocence. To make matters worse, Jake's snooty ex-fiancée shows up in town for an art gallery opening, and she'll be nothing but a barrel of trouble for Max.
Mystery Cozy [Berkley Prime Crime, On Sale: October 3, 2017, Mass Market Paperback / e-Book, ISBN: 9780425277713 / eISBN: 9780698181762]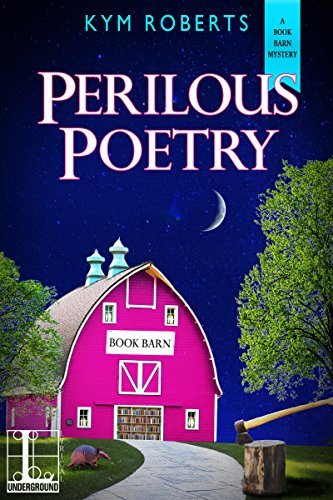 Charli Rae Warren doesn't plan on striking it rich as the owner of an independent bookstore in Hazel Rock, Texas—especially one with a pink armadillo as its mascot. But when an ingenious advertising campaign puts her business on the map, it ropes in some deadly publicity . . .
Charli can't believe writer Lucy Barton has agreed to promote her latest Midnight Poet Society novel at The Book Barn Princess—or that there's only a week-and-a-half to prepare for the signing. It's all because of The Book Seekers, a smartphone app created by her cousin Jamal exclusively for Charli's bookstore, which sends fans on a virtual scavenger hunt around town for a chance to meet the bestselling author. But as soon as it goes live, people turn up dead . . .
Someone's using The Book Seekers to track victims and copycat the fictional Midnight Poet Society homicides, and horrified locals suspect Jamal could be the mastermind behind the crimes. While Charli readies the Barn for a stampede of new customers, it'll take true grit to shelve the culprit before her brainy cousin gets locked behind bars, Ms. Barton backs out of the visit, and she finds herself up a creek—with a serial killer holding the paddle!
Mystery Cozy [Lyrical Press Underground, On Sale: October 10, 2017, e-Book, ISBN: 9781601837356 / eISBN: 9781601837356]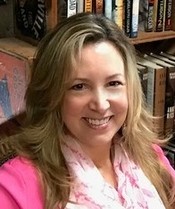 Kym Roberts is a retired detective sergeant who looks for passion, mystery and suspense in every book she reads and writes. She can be found on the web at
kymroberts.com
, on Facebook at
@KymRoberts911author
and on Twitter
@kymroberts911
.
Kym's 3rd Book Barn Mystery, Perilous Poetry, releases October 10, 2017!