Naomi came into the hall, flushed and pleased with herself. "Ready?"

Moments later, after brief introductions to the two women who had arrived, they were piling into Caleb's SUV. From the backseat, Erin found herself glancing back to the house, hoping against hope she didn't catch sight of Nathan again.

The man made her feel uneasy and anxious. They'd barely shared a glance, but he'd looked at her like he knew something nobody else did. She shuddered at the thought, remembering Naomi had told her that Tynan was his business partner, and they were security consultants. That meant he would know how to access official files, documents, people's history.

At Naomi's instruction beside her, Erin clipped on her seat belt and vowed to keep a very low profile where Nathan Quinn was concerned.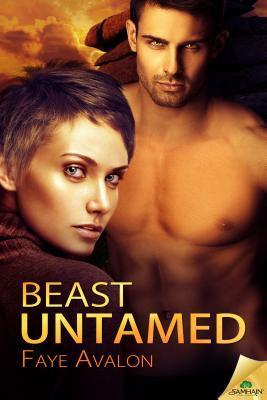 To guard his woman, he must claim his mate.
Beasts of Bodmin Moor, Book 3
Ex-special forces operative Nathan Quinn enjoys women, but he just doesn't trust them. Thanks to a mother who abandoned him, he prefers no-strings relationships, and has no intention of ever marrying or mating with a fellow shifter.
He focuses his energy on building his security business until a human woman catches his eye-and firmly rejects his charm. Which only challenges him to work harder to break down her barriers.
Born of ambitious, emotionally cold parents, Erin Howard's craving for attention led her down a slippery slope to an abusive relationship. Now on the run from her ex, she plans to lay low and stay away from possessive, dominating males. But who says she can't enjoy a little hot sex without a shred of commitment?
Soon their attraction explodes into something so fierce, that Nathan feels the primal need to mark Erin as his. But his fallback plan-distance himself-creates the space for Erin's past to drive the final, possibly fatal, wedge between them.
Warning: Contains a sexy panther shifter with an attitude problem, a human female intent on playing things safe, and an anxious dog learning to co-exist with the local cats.
Romance Paranormal [Samhain, On Sale: June 7, 2016, e-Book, ISBN: 9781619234413 / eISBN: 9781619234413]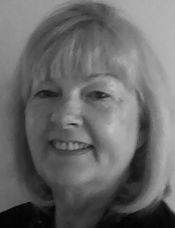 Faye Avalon enjoys writing sexy stories about strong men and the savvy women who rock their world. She has taken a roundabout journey toward her writing career, working as cabin crew, detouring into property development, public relations and education, before finally finding her passion: writing spicy romantic fiction.
Faye lives with her super-ace husband and one beloved, ridiculously spoiled dog. They regularly expand their family by boarding puppies destined to become guide dogs. Between writing, reading, running around after manic puppies and grabbing some quality time with her husband, Faye enjoys a challenging yoga session or a night at the movies.