How to Catch a Billionaire Wolf's Attention and Hold on Tight in 17 Ways
Get caught in a rip current, but only when he's watching the ocean from his palatial beachfront home. And hope he's not distracted when you nearly drown.
Don't act all Olympic swimmer on him. Let him think you need the rescue, the intimacy, the time to bask in each other's scent.
Be mysterious. That's sexier.
Have a secret. That's intriguing.
Be a wolf. He'll love that.
Show off your classic car. He's a car connoisseur, sure to please.
Act like everything in his billionaire world is amazing. Because to non-billionaires, it would be. And no sense in trying to pretend this is like any other day in the life of a billionaire. He'll appreciate you're not jaded.
Strip naked in his poolside shower and wash off the sand and salt before he returns just so you don't chafe badly and ruin your whole time there. Don't get caught or he'll think you have ulterior motives.
It's okay to act surprised when you see the paparazzi taking photos of you and him together. It's part of the whole experience.
Play coy. Don't act like you are enamored with every word he says, with everything he does, just because he's a hot, hunky, sexy billionaire wolf. Have some restraint.
Don't let him know that he's your secret mission. At all costs.
Don't let him know you have a kid.
Don't let him know you aren't really there to intrigue him, no matter how intriguing he is.
Say no to some outings so you let him know you're not waiting with baited breath to go out with him.
And if you fall hopelessly in love, you're in for some real trouble. Because your past is bound to catch up with you. And he's got resources.
Face him like an alpha she-wolf. Be straight with him.
And he will fall hard. For you. Forever. And. Ever. The wolf's way.
There you have it. He's all yours! One devil of a sexy, loving, protective alpha wolf, billionaire and all.
Giveaway
What do you think of the new wolf? One reader will win a copy of BILLIONAIRE IN WOLF'S CLOTHING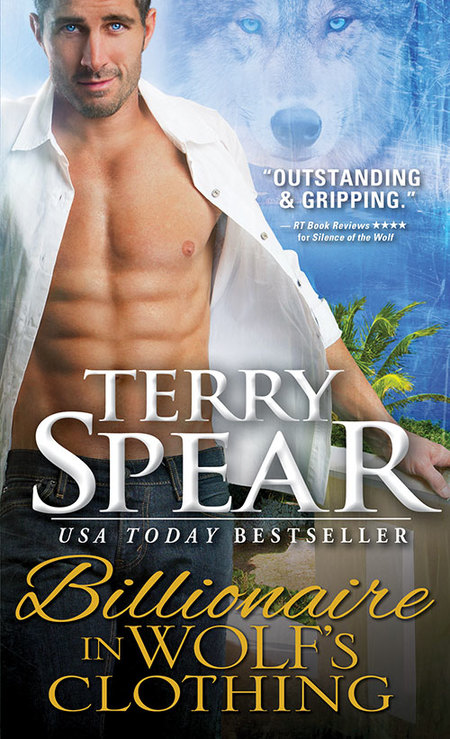 First in a BRAND NEW SERIES from USA Today bestselling author Terry Spear, queen of shapeshifter romance.
Real estate mogul werewolf Rafe Denali didn't get where he is in life by being a pushover. When sexy she-wolf Jade Ashton nearly drowns in the surf outside his beach house, he knows better than to bring her into his home and his heart. But there's something about her that brings out his strongest instincts…
Rafe has good reason to be suspicious. Jade Ashton and her baby son are pawns in an evil wolf's fatal plan. How can Jade betray the gorgeous man who rescued her? But if she doesn't, her baby will die, and her own life hangs in the balance…
To get to the truth, Rafe is going to have to gain Jade's trust. If he can do that, he just might be her last—and best—hope…
Romance Paranormal [Sourcebooks Casablanca, On Sale: July 1, 2016, Paperback / e-Book, ISBN: 9781492621898 / eISBN: 9781492621904]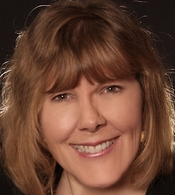 USA Today bestselling author Terry Spear has written over fifty paranormal and medieval Highland historical romances. In 2008 Heart of the Wolf was named a Publishers Weekly Best Book of the Year. A retired officer of the U.S. Army Reserves, Terry also creates award-winning teddy bears that have found homes all over the world and is raising two Havanese puppies. She lives in Crawford, Texas.