Over the past two years, I have spent considerable time in the company of the inspiring historical women at the heart of my two novels THE THE OTHER EINSTEIN and CARNEGIE'S MAID, and although the women hail from different times and different places, they have taught me countless shared lessons. Sometimes their instruction focuses upon the writing process — the particular conundrums inherent in writing historical fiction — and sometimes their tutelage concerns life itself. Whittling that voluminous list of lessons down to five is a daunting task, but I hope their teachings resonate.
Lesson 1
One of the delights and challenges in writing historical fiction is the research material, which can be simultaneously overwhelming and sparse. This might seem contradictory, but if you've ever gone down a historical rabbit role in search of a specific answer, only to emerge with an abundance of information about a seemingly fruitful, but ultimately tangential topic and nothing that answers your original question, then you know what I mean. One of my favorite authors — Kate Atkinson — has some excellent advice on this problem, which I've adopted with modifications in my own writing process. I begin by immersing myself deeply in the historical time period at hand — the politics, the social issues and strata, the food, the key events, the clothes, the science, the leaders, the religion, you name it — and then I try to forget the minutiae, allowing my characters to take the lead on the story. Now, I do keep a timeline with all the historical details I've gathered to use as reference, but I try to keep with the pace of the story and the characters' motivations and not mired in the endless historical details.
Lesson 2
The tales of historical women almost always contain timely issues, and in fact, have the capacity to throw those issues into bold relief. Oddly enough, readers sometimes see systemic problems — and the impact of those problems on their own lives — more clearly in a story set in a time period that isn't their own.
Lesson 3
In writing about a woman that comes from a different era, it is critical to be mindful of the period's sensibilities. The character must be examined through the lens of her own time, or her actions, behavior, and choices might be misunderstood or mischaracterized.
Lesson 4
Historical events that seem like backdrop for the stories I'm writing often have far-reaching implications for my characters, even if those characters aren't entirely cognizant of the impact. As the writer, I must be intimately familiar with those events and understand their relationship o my characters.
Lesson 5
Echoes of history reverberate all around us, oftentimes in ways we do not realize, and we operate on a continuum in which past events and decisions interact with the present. We only need to look.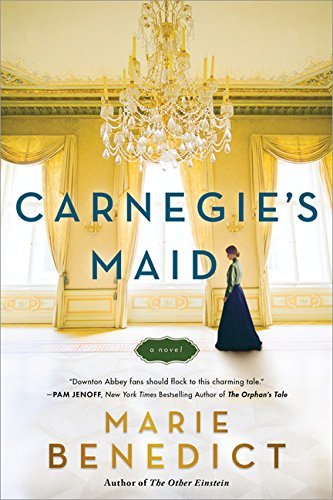 From the author of The Other Einstein, the mesmerizing tale of what kind of woman could have inspired an American dynasty.
Clara Kelley is not who they think she is. She's not the experienced Irish maid who was hired to work in one of Pittsburgh's grandest households. She's a poor farmer's daughter with nowhere to go and nothing in her pockets. But the other woman with the same name has vanished, and pretending to be her just might get Clara some money to send back home.
If she can keep up the ruse, that is. Serving as a lady's maid in the household of Andrew Carnegie requires skills he doesn't have, answering to an icy mistress who rules her sons and her domain with an iron fist. What Clara does have is a resolve as strong as the steel Pittsburgh is becoming famous for, coupled with an uncanny understanding of business, and Andrew begins to rely on her. But Clara can't let her guard down, not even when Andrew becomes something more than an employer. Revealing her past might ruin her future — and her family's.
With captivating insight and heart, Carnegie's Maid tells the story of one brilliant woman who may have spurred Andrew Carnegie's transformation from ruthless industrialist into the world's first true philanthropist..
Women's Fiction Historical [Sourcebooks, On Sale: January 16, 2018, Hardcover / e-Book, ISBN: 9781492646617 / ]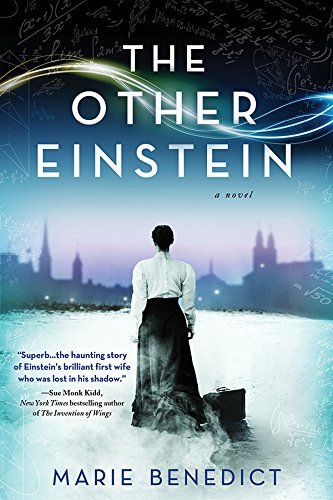 One of PopSugar's "25 Books You're Going to Curl Up with this Fall."
In the tradition of The Paris Wife and Mrs. Poe, The Other Einstein offers us a window into a brilliant, fascinating woman whose light was lost in Einstein's enormous shadow. It is the story of Einstein's wife, a brilliant physicist in her own right, whose contribution to the special theory of relativity is hotly debated and may have been inspired by her own profound and very personal insight.
Mitza Maric has always been a little different from other girls. Most twenty-year-olds are wives by now, not studying physics at an elite Zurich university with only male students trying to outdo her clever calculations. But Mitza is smart enough to know that, for her, math is an easier path than marriage. And then fellow student Albert Einstein takes an interest in her, and the world turns sideways. Theirs becomes a partnership of the mind and of the heart, but there might not be room for more than one genius in a marriage.
Women's Fiction Historical [Sourcebooks Landmark, On Sale: August 29, 2017, Trade Size / e-Book (reprint), ISBN: 9781492647584 / eISBN: 9781492637264]

She Married The Wrong Man and history forgot her contribution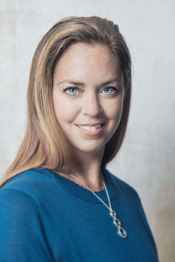 Once a New York City lawyer, Marie Benedict had long dreamed about a fantastical job unraveling the larger mysteries of the past as an archaeologist or historian — before she tried her hand at writing. While drafting her first book, she realized that she could excavate the possible truths lurking in history through fiction, and has done so in THE OTHER EINSTEIN, the story of Mileva Maric, Albert Einstein's first wife and a physicist herself. Writing as Heather Terrell, Marie also authored The Chrysalis, The Map Thief, and Brigid of Kildare. She is a graduate of Boston College and the Boston University School of Law, and lives in Pittsburgh with her family.