Thank you Fresh Fiction fans for inviting me to join you and helping celebrate the release of book #2 in my Rakes of St. James trilogy, TO THE DUKE, WITH LOVE.
Usually, I'm thinking about how to thicken my plot with twists and turns, drama, and romance the way I did in TO THE DUKE, WITH LOVE. My main ingredient is a rake of the highest order, add a spoonful of a heroine who took a vow to never marry, and a dash of street kid who sneaks into her life, steals her heart as well as some valuable things and you have a thick plot.
But it's December. It's damp, and chilly. And time to think about making a pot of my favorite homemade soup. Beef and veggie. Unlike my mother, who was a wizard in the kitchen and could have made Styrofoam taste good, I don't always, okay seldom, cook from scratch and use a recipe or fresh ingredients. It takes too long to wash all the veggies, peel them, and then cut or dice them. No, I'd rather be writing.
So even though it takes a lot of thought and time for my plot to thicken when I'm working on a new book, it takes hardly no time for me to thicken my soup. A can of Campbell's Cream of Celery soup does it for me.
I start with a ribeye steak because it has the marbling needed for taste. I usually let it simmer with two cups of water on low in the pot for an hour or so—while I write. It's always very tender when I take it out and it's easy to remove the fat the same way I had to trim the excess descriptions and dialogue in TO THE DUKE, WITH LOVE.
After I cut the meat into small pieces, I set it aside. I then peel a potato and chop it and a carrot, which are my only fresh ingredients, and add them to the steak and let them simmer for about fifteen minutes the same way I let the romance in TO THE DUKE, WITH LOVE heat and simmer slowly in my thoughts.
When the potatoes and carrots are ready, I take peas, beans, and corn out of the freezer and add them to the pot. Voilà! That makes a nice combination of drama in soup, the same way I mix a little drama into my stories.
Last, but not least, I add a jar of chunky salsa—medium heat—to spice it up. No use in cutting fresh onion, peppers, and tomatoes when salsa does it nicely for you. But I will say, I didn't take a short cut when I added the heat and spice to the romance in TO THE DUKE, WITH LOVE. I never cut corners or hurry the love scenes in any of my books.
And there you have it! Amelia Grey's happy ending to a cold winter day and a well-plotted book. Of course soup always tastes better with a lovely place setting and my latest novel, TO THE DUKE, WITH LOVE to season the bowl just right!
You can email me at ameliagrey@comcast.net, follow me on Facebook at Facebook.com/AmeliaGreyBooks or visit me at AmeliaGrey.com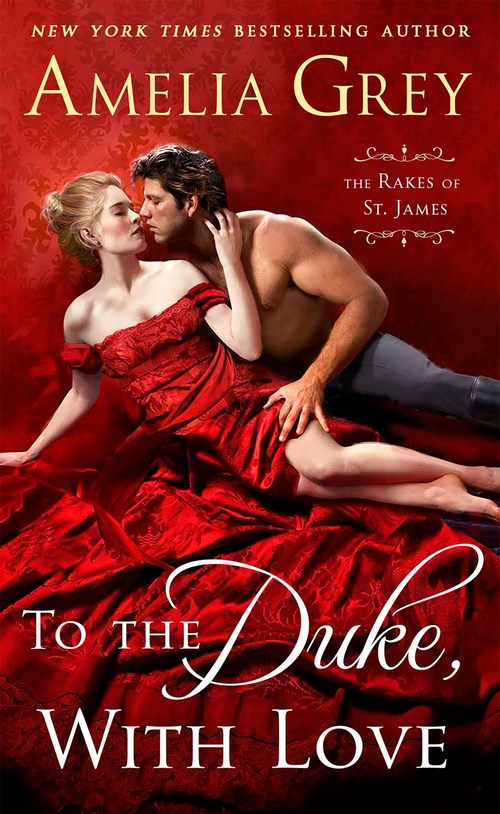 There may be times when a gentleman is desperate to gain a lady's attention, but a gentleman would never resort to desperate measures to obtain it. —A Proper Gentleman's Guide to Wooing the Perfect Lady
Sloane Knox, the Duke of Hawksthorn is guardian for his sweet, younger sister. Due to his misguided past as one of the infamous Rakes of St James, Hawk is hoping to avoid the Season by securing a match for her before it begins. He has the perfect gentleman in mind, but for one infuriating—and unexpectedly intoxicating—obstacle: the intended groom's own sister, Miss Loretta Quick.
Having narrowly avoided her own arranged marriage to an unacceptable nobleman, Loretta is determined that her dear brother—a gentle, good-natured soul—should marry for love. Matching wits with Hawk may be her greatest challenge yet. . .until she realizes it may also be her greatest pleasure. For the young duke's irresistible charm has not only begun to crumble her stubborn resolve, it has claimed her heart in true love as well. . .
Romance Historical [St. Martin's Paperbacks, On Sale: December 5, 2017, Mass Market Paperback / e-Book, ISBN: 9781250102515 / eISBN: 9781250102522]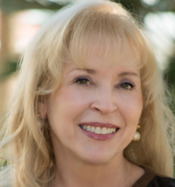 Amelia Grey (aka Gloria Dale Skinner) grew up in a small town in the Florida Panhandle. She has been happily married to her high school sweetheart for over twenty-five years. She has lived in Alabama, Connecticut, New Hampshire and now lives in Florida.
Amelia has won the coveted Romantic Times award for Love and Laughter, the prestigious Maggie award for best historical and Affaire de Coeur's best American historical award. She has been a finalist for the Golden Heart and the Holt Medallion awards which are given by Romance Writers of America and numerous other awards. Her books have been sold to many countries in Europe, Russia and China.
Amelia likes flowers, candlelight, sweet smiles, gentle laughter and sunshine.