It's Unexpected
What? The "bad girl" in book two is the heroine of book three? Are you serious? That late-to-work, doesn't-give-a-hoot smart mouth? Her? The one we wished would take a permanent hike, and—she's baaaack?
It's a Stretch
Though we applaud ourselves for being nonjudgmental (admittedly easier in fiction) and open-minded regarding stories, we probably do "label" characters. We expect to see a bad guy—maybe we want that, a character we love to hate. So if that label was neatly tied to a character in book two and suddenly we're asked to root for her in the next story . . . yes, that's a big stretch.
It Makes Us Dig Deeper
There's nothing more yawn-worthy than a "cardboard" villain; writers are taught this from day one. Readers expect much better. But moving a bad girl (or guy) into believable heroine status requires investment. Proof. We must ferret out what shaped this character, truly understand what made her "go dark," before we can agree to wave her banner.
It Makes Us a Secret Sidekick
If the author's done her job, there comes a point in such a story when readers know the villain-turned-hero better than anyone. We understand what makes her tick, and we're frustrated (even angry) when other characters misjudge, misread, or disrespect her. We're fully invested; we've got her back until the final chapter.
And finally:
It Seems Only Fair
After all, we've made mistakes too. Along with our family, friends, our neighbors . . . leaders. Maybe not to the scale of mustache-twirling villainy, but most of us would welcome a do-over, another chance, right? If, as readers (and authors), we can stretch, dig deep, and become a supportive, encouraging sidekick to an unexpected hero, it may even have compassionate implications beyond that last chapter. Perhaps in the real world. And that's not only fair, it's downright hopeful.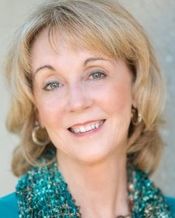 Former ER nurse, wife, Mom and grandmother, Candace Calvert believes that love, laughter, and faith are the best medicines of all. Her new Mercy Hospital Series for Tyndale House offers readers charismatic characters, pulse-pounding medical drama, romance, humor, suspense–and a prescription for hope. Think, "Grey's Anatomy finds its soul." She is . . .
A Northern California native who began her nursing career in rural Oregon, and later moved to Hill Country Texas–where she learned to check her shoes for scorpions and plucked an armadillo from her swimming pool. Thinks cruising is the best way to travel: honeymooned in Venice, swam with stingrays, rode a camel at the pyramids, and sang (badly) with a Newfoundland country band. She loves cooking, dancing the Two Step, bird watching, and gets goose bumps when her handsome husband hits the low notes at karaoke. She's wild about Beth Moore Bible studies, and recently graduated from The Community of Hope training for lay chaplains. Candace published a series of madcap cruise mysteries in the mainstream market, and now writes inspirational fiction.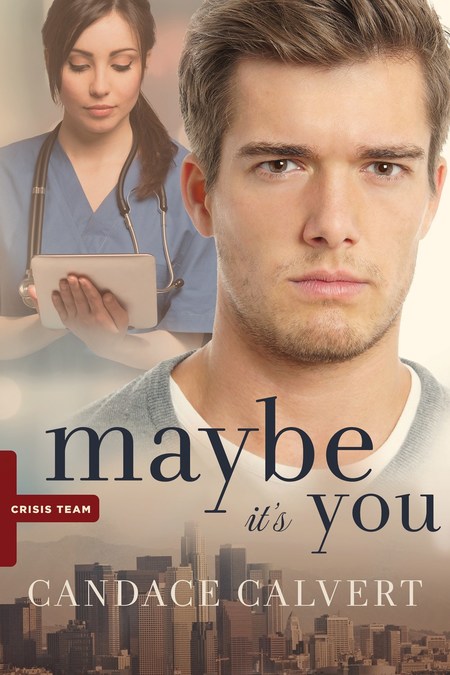 ER nurse Sloane Ferrell escaped her risky past—new name, zip code, job, and a fresh start. She's finally safe, if she avoids a paper trail and doesn't let people get too close. Like the hospital's too-smooth marketing man with his relentless campaign to plaster one "lucky" employee's face on freeway billboards.
Micah Prescott's goal is to improve the Hope hospital image, but his role as a volunteer crisis responder is closer to his heart. The selfless work helps fill a void in his life left by family tragedy. So does a tentative new relationship with the compassionate, beautiful, and elusive Sloane Ferrell.
Then a string of brutal crimes makes headlines, summons responders . . . and exposes disturbing details of Sloane's past.
Can hope spring from crisis?
Inspirational Mystery | Inspirational Romance [Tyndale House Publishers, On Sale: February 1, 2017, Trade Size / e-Book, ISBN: 9781414390369 / eISBN: 9781496418791]