Like most authors, I get frequent questions about how much of myself is in my books, and I always have to think about how to answer.
On the one hand, I include quite a bit based on personal experience. For instance, I truly believe our animal companions can understand a lot about what we think, which is why, in A WEE HOMICIDE IN THE HOTEL, I wrote several scenes from the point of view of Silla, the Scottish Terrier that eventually becomes Peggy's dog. I don't think this is a spoiler, because it's probably pretty obvious from the first time the dog shows up that Silla will become an integral part of the ScotShop. Here's an example of one of those scenes:
Silla pranced beside her person. She did not like the other one, but she enjoyed the walk along the winding streets. She tried not to listen to the two people. When they moved between two houses, left the buildings behind, and entered the forest path, she fairly quivered with excitement. This was a new place, one she had never seen before.

"Okay, you win," her person said, and Silla heard the sadness in his voice. "But after that, I want you to leave us alone."

Us. That was right. Silla and her person. Us.

Silla wanted that other person to go away.

"You don't have to worry about that," that person said. "I never want to see you again. Not after what you did to her."

Silla looked around. To who? She didn't see another her anywhere. Only an empty path.

Her person looked at that shiny thing on his hand and then he reached into the place where he kept Silla's treats. Silla's ears perked up, but all her person took out was that other thing he kept with the treats. Silla had tried to chew on it once when he left the little bag on his bed, but he had taken it away from her.

"Here they are," her person said. "And I never want to have to deal with you again."

The other person said something, but Silla had lost interest as soon as her person closed the treat holder. She saw a squirrel cross the path up ahead, so she ignored all the rest of the words.
As you can see, I wrote this scene using fairly simple vocabulary and sentence structure, since an animal communicator I've spoken with a number of times over the years informs me that animals don't think in subordinate clauses.
The Vermont setting of WEE HOMICIDE is based on the fact that I lived in that lovely state for 26 years, and even though the town of Hamelin is pure fiction, it has enough similarities to several Vermont towns, that the inhabitants might recognize a few features.
But then there are all the questions I never thought to ask, the places I never thought to explore, the people I never got to know well enough. How can I include those parts of myself in my books when those parts are still incomplete?
Well, here's one way. It's called imagination. What would I like to know, where would I like to go, and who would I like to meet? I can have it all; all I need to do is make it up!
My grandfather, who was a Mississippi farmer all his life, used to have beehives. He kept them for years and harvested gallons of honey from them. According to my sister, Grandpa got badly stung one day, and almost died from a severe allergic reaction.
The trouble with third-hand stories like this is that one can't get details. My grandfather died years ago. I never thought to ask him about his role as a beekeeper, because I didn't know to ask. Was he really stung by the bees, or did he perhaps stumble on a yellow-jacket nest?
What other stories have I lost along the way, simply because I didn't know what to ask about? What are the stories you haven't heard – or haven't told anyone?
I'm (obviously) toying with the idea of putting something about beekeeping in a future book, but my imagination hasn't quite shaped those scenes yet. But that's okay. I have notes about it in my "Maybe" file, a scroungy collection of scraps of paper that I look through periodically, most often when I'm stuck in the middle of a first draft with no idea where to go. You'd be surprised (or maybe you wouldn't) to learn how often one of those scrawled notes provides the impetus for the precise scene I need. That scene with Silla, for instance, came from a nearly illegible note I'd scribbled in the middle of the night that said, "chewed up treat bag."
I'm not sure where the idea for that note came from, a dream perhaps, but since it led to a scene I rather enjoyed writing, it was worth groping for a pencil at two or three a.m. Now if I could just decipher that other note that says eigwimz. Or maybe it's siyming. Or aiynnyj? Sigh. Someday I'll figure it out. Maybe. In the meantime, there are plenty of other, more legible notes available whenever I need to put some of myself into a story.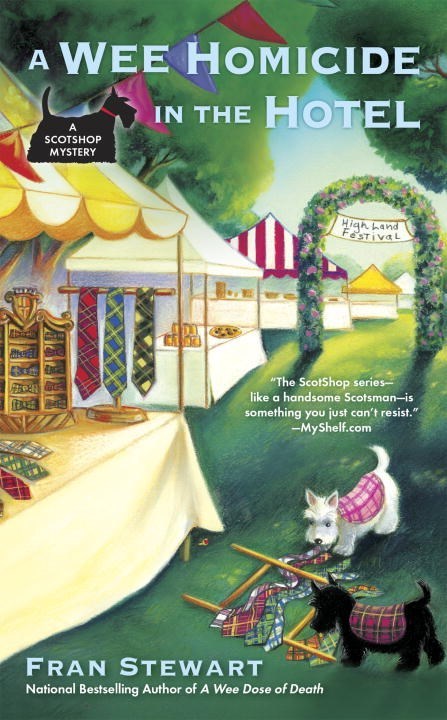 The national bestselling author of A Wee Dose of Death returns to Hamelin, Vermont, where Peggy Winn, owner of a Scottish-themed shop, is spectator to caber tossing, sword dancing, and just a spot of murder…
Hamelin is overflowing with tourists enjoying the Scottish-themed games—and most of them are donning tartans from Peggy Winn's ScotShop. And her fourteenth-century ghostly companion, Dirk, has been indispensable, keeping an eye out for shoplifters and matching customers' family names to their clan plaid.
Adding to the chaos is Big Willie, a longtime champion of the games, but not everyone is happy to have him in town. So when he misses the first event of the weekend, Peggy senses something is awry. After Willie is discovered dead in his hotel room, the victim of a bagpipe-related crime, Peggy decides it's up to her and Dirk to suss out a murderer.
Mystery Cozy [Berkley Prime Crime, On Sale: February 7, 2017, Mass Market Paperback / e-Book, ISBN: 9780425270332 / eISBN: 9781101639573]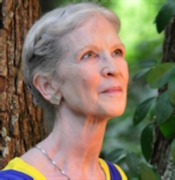 Always looking for inspiration and frequently finding it, Fran lives her life with enthusiasm and expectancy. Author of fourteen books, including the Biscuit McKee mystery series (seven so far) and the three ScotShop mysteries, as well as A SLAYING SONG TONIGHT and FROM THE TIP OF MY PEN: a workbook for writers, she lives and writes quietly beside a creek on the other side of Hog Mountain, Georgia, after having moved repeatedly from her birth through her fourth decade. The small fictional towns she writes about embody the hometown she always wanted—except for the murders.