The lights came on and I whirled around. A short, plump woman in her early seventies, with a mass of auburn-and-white hair untamed by a blue crocheted beret, dressed in jeans and an army jacket covered with protest slogan buttons, stood in the doorway holding a laundry basket. A small tan, mixed-breed dog, still a puppy, ran inside, danced around my feet, barked with much enthusiasm, then sat and looked up at me with adoration in its deep brown eyes.

"Boo-Boo! Hush. What's the matter with you, mutt? Have you gone loco? Chill, puppy."

I wasn't in the mood to make nice. Two long strides brought me within a foot of the doorway in case I needed to make a quick exit. "Who the hell are you, and why are you waltzing into my apartment?" I demanded.

A gasp, wider eyes, and then a beautiful smile flashed across her perfect peaches-and-cream complexion.

"I am not waltzing. I am trudging. I save my waltzing for the dance floor, although I prefer the tango." She squinted. "Oh sweet Mother Mary. I'm talking to an auditory hallucination. What the hell did my bartender put in the last margarita? Boo-Boo? Are you seeing this? I'm either beyond schnockered or losing my mind."

"What do you mean, 'auditory hallucination'? And exactly who are you?" I responded to what may or may not have been a question. I was sure I knew her, but no name was coming to mind. I spoke a bit more gently. "Are you on the wrong floor? Do you live upstairs?"

"I live here. I have for forty years. And if you're not an auditory hallucination, then why are you invisible but speaking loud enough for me to hear you?"

"Wait a second. I'm sorry, but there's no way you've lived here for forty years. Dad and I only moved in about seventeen years ago." She must be senile. Or completely demented since she was babbling about invisibility. Then an explanation for her odd behavior hit me. "Uh, you do seem familiar. Are you my great-aunt Lucy? We met once when I was about six. Are you visiting? If so, I apologize for the inquisition. My dad didn't tell me."

She shook her head. "I'm not Lucy. And I'm not visiting. I live here. I'm Adelaide." She drew a sharp breath. "And I may be nuts but your voice sounds like…well, let's just say if you're who I believe you are, I'm the aunt who read all your awesome prose back when you were ten and encouraged you to become the next Lillian Hellman, although I seem to recall you were leaning more toward being the first female Walter Cronkite. I lived with you and your dad until you hit early adolescence. Don't you remember?" She yelled, "Down!"

I jumped before I realized she was addressing the pooch trying to lick my face while imitating a pogo stick. The woman was bonkers.

"Sorry," I said. "Look, first we're in two-oh-seven. My apartment. Has been since I was three and we moved here when my dad became super of this building and the one across the courtyard. I'm cold and tired and beyond pissed because somehow I landed in Spuyten Duyvil Creek from the bridge and, lady, you need your eyesight checked since invisibility doesn't exist." I sounded way too angry. I spoke more gently. "Besides, you can't be my aunt Adelaide because she's thirty-two and I don't see any spooky portraits of her around so…oh, crap. I give up. Do you mind if we sit? It's been a rough night and I'm…tired."

She nodded. "Good idea." She motioned to a sofa by the center wall. It looked comfortable, but foreign to me.

The imposter plopped the basket on the floor in front of a rocking chair older than her obvious seventy-plus years and began to rock. "Take a breath, hon. Something damned weird appears to be going down. First of all, Henry Rodriguez is the current super and he lives on the first floor. Believe me, there's no way he's your dad. Secondly, my eyesight is remarkable for any and all humans, no matter their age, so the issue is on your end, not mine."

I clenched my teeth and my fists. "I'm confused."

"No shit."

I leaned down and patted the dog on the head while I glanced around the living room. I didn't recognize a single piece of furniture. I was getting nervous. What the blinkin', blame fool was happening here?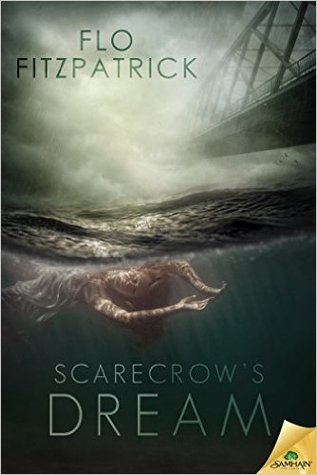 Through death and time, two souls search for love lost and found.
When Holly Malone staggers into her Manhattan apartment at one-thirty in the morning, she's shocked to discover more than forty years have passed since her last, vague memory of being involved in a motorcycle crash.
No one can see her, and only a few can hear her—her now-aged aunt, and the man she'd been clinging to when the motorcycle sailed off that icy bridge. Shane Halloran, who everyone assumed died with her on that snow-blind night.
Now, Shane hides behind an assumed identity. The wreck that took Holly's life was part of a string of not-so-coincidental accidents connected to a play so controversial, someone went to deadly lengths to make sure it never saw the lights of opening night.
As they piece together Holly's sketchy flashbacks, Shane comes to the heartbreaking realization that the woman he has loved for over forty years could at any moment disappear back into the past. Unless Holly's memories of then—and now—turn out to be a two-way street.
Warning: Contains one uber-charming black Irish rogue, one feisty heroine who'll take on the world for him, one eccentric hippie aunt—and two generations of eagles named Joey.
Romance Paranormal [Samhain Publishing, On Sale: June 21, 2016, e-Book, ISBN: 9781619233515 / eISBN: 9781619233515]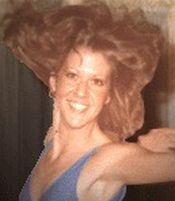 Flo Fitzpatrick's first attempt to enter the field of literature was a work of science fiction called "The Bug on the Wall." It consisted of two sentences. "There was a bug. It was on the wall." She was five at the time, so perhaps the brevity of this piece was understandable.
She grew more adventurous and at age eight wrote two chapters of what was intended to be a full-length novel entitled, "The Skinner Family goes to Ireland." The plot consisted of the Skinner family heading over to Ireland to visit their Aunt Donna who lived on a potato farm and owned a swimming pool. Flo's older brothers, twins, were somewhat skeptical that the Skinners would make it to Ireland traveling across the Atlantic from New York to London by train. (Flo has since pointed out that the English Channel now boasts an underwater transportation system leading from England to France and that she was just ahead of her time.)
She earned a B.F. A. in Dance and an M.A. in theatre, then spent her years after college shuttling back and forth from New York to her native Texas working as a dancer/singer/actress, teaching dance and acting, and choreographing for various theatres and community colleges. During her career in theatre, Flo has played nice ladies (Nellie-South Pacific), not-so-nice ladies (Lily St. Regis-Annie), funny ladies (Jane-Fallen Angels) singing ladies (Cherie -Bus Stop), dancing ladies (Vibrata – A Funny Thing Happened on the Way to the Forum) and even dead ladies (three murdered hookers in Jack the Ripper!) The last, she claims, was tough. She had to spend the first ten minutes of the show lying on the floor not breathing. Flo still loves wacky characters both on and off stage.