Thank you so much for hosting me to talk about my recent release, UNEXPECTEDLY HERS. Fans of the Sterling Canyon series have already met Emma Duffy–the shy, conservative innkeeper and supportive friend. What they didn't know is that she's also secretly written an erotica romance (Steep and Deep) under a pen name.
What motivated this? Let's face it—Emma is sexually repressed. As a teen, she watched casual sex destroy her family, which thrust her into being a caretaker for her uptight, conservative yet devastated mother. That dynamic eventually turned into a co-dependent pattern of Emma doing (and not doing) things to keep her mother happy. Add to that the fact that Emma lacks any privacy because she also still lives at and manages the inn with her mother, and you've got loads of repression.
But years of pent up tension needed an outlet, which led to an atypical one-night-stand with a champion snowboarder when she was out of town three years ago. That tryst spurred the idea for her secret novel. Given how her mother and others in her community might feel about it—and her own conflicted feelings about her sexuality—she's kept it a secret from everyone. It would all be fine, except now that snowboarder is in town, training for a comeback and staying at her inn. If you want to know more, you'll have to pick up the story.
In the meantime, Emma would like to share some of her favorite super-sexy romance novels with you.
For those who love historicals, Elizabeth Hoyt's DUKE OF SIN is equally witty and dirty. Val is a psychopath, yet you'll love him and his damaged soul. It's absolutely riveting to be in his crazy point-of-view. Bridget is his clever housekeeper who goes toe-to-toe with him. This story will shock you, make you laugh (the scene with his sister's gown at his ball is a laugh-out-loud one), and give you lots of naughty tingles. What more could you ask?
If paranormal is your thing, Kresley Cole's LOTHAIRE remains a favorite. The IAD series and world is extremely complex, so it can't be quickly distilled. It is enough to say that Lothaire, Enemy of Old, is wonderfully sarcastic and arrogant, and Ellie, a mortal Appalachian hillbilly is his perfect foil. This story presents an interesting love triangle, too, with Ellie being possessed by the soul reaper Lothaire thinks is his blooded mate. Very hot sex scenes and lots of great banter make this one a winner.
Then there is Cara McKenna's UNBOUND. Merry, a people-pleaser, takes a hiking trip in Scotland where she stumbles upon a recluse, Rob, who's living in an off-grid hut. Rob's a recovering alcoholic who blew up his life and is doing penance, of a sort, in this cabin. The premise sounds almost preposterous, but the author's deft hand leads to an incredibly compelling and ultimately believable love story with some serious kink and a lot of emotional healing.
And if you like something unexpected and light-hearted, try a brilliant nerd hero, Leo Foxx, in Shelly Alexander's FOREPLAY. Leo and his genius pals created a cologne that ignites women's interest, so they started a matchmaking business to help other geeks find love. Things start to go wrong, which is when the heroine, PR specialist, Chloe gets involved. Great banter, a fun premise, and hot sex make for a highly entertaining and quick read.
And lastly, another paranormal, this one involving a hero who is the ghost of a death row serial killer (or is he?). In Karen Robards's THE LAST VICTIM, we meet Dr. Charlotte Stone, a serial killer survivor turned psychologist who not only helps cops find serial killers, but also talks to dead people. Michael was an inmate she was studying, but he gets killed before her eyes and then haunts her, proclaiming his innocence, and also protecting her. This is book one in a three-book series that involves a love triangle with a nice FBI agent (Tony). Tony is the good guy Charlotte should want, but Michael is a hot, hot, hot alpha (think Sawyer from LOST). It takes a while for her to get with the ghost, but when they do it is SO good.
Have fun with these recommendations!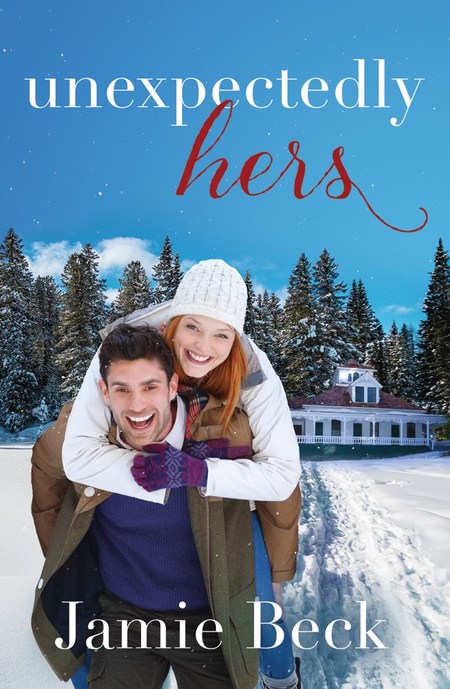 By day, bashful wallflower Emma Duffy works at her family's bed-and-breakfast. By night, she secretly pens erotic romance hot enough to melt the snow in their cozy Rockies town.
But Emma's real life is about to heat up when her mother books the entire inn to a professional snowboarder, hoping the publicity will put them on the map. In a karmic twist of fate, that guest is Wyatt Lawson, the man with whom Emma had shared the secret one-night stand that became the inspiration for her novel and its dreamy hero. Worse, a film crew is documenting his comeback just as her debut is about to hit the shelves. Emma's only saving grace is that Wyatt doesn't remember her—and hopefully he never will.
When Wyatt arrives in Sterling Canyon for several weeks of intense training, the last tumble he expects to take is falling for a girl, especially one as shy as Emma. Unlike groupies with their hidden agendas, she isn't using him—or so he believes…until the film crew uncovers Emma's pen name and steamy novel.
Wyatt's comeback run can withstand a fall or two, but can his heart recover from this crash and burn?
Romance Contemporary [Montlake Romance, On Sale: February 21, 2017, Paperback / e-Book, ISBN: 9781503942240 / ]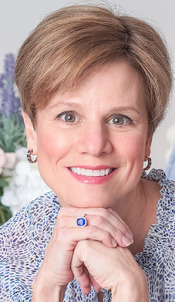 Jamie Beck is a former attorney with a passion for inventing stories about love and redemption. In addition to writing novels, she also pens articles on behalf of a local nonprofit organization dedicated to empowering youth and strengthening families. Fortunately, when she isn't tapping away at the keyboard, she is a grateful wife and mother to a very patient, supportive family.