Although the drama in my novel PLASTIC centers around a disfigured pop star and the plastic surgeon who is brought in ostensibly to restore her looks, yet realizes he's there to erase evidence of a crime, it's easy to forget that PLASTIC is also about a marriage on the rocks. You say, what?
My intention had always been to make my high-flying Beverly Hills plastic surgeon Dr. Harold Previn hit bottom after his wife Helen Burke, decides he isn't the man she fell in love with and walks out on him. This to me was the ultimate sign of how "lost" Previn is as the novel begins. I wanted to pose the question, could he redeem himself in Helen's eyes? That to me was the ultimate measure of the journey he was on.
But many readers come to a Hollywood conspiracy story like mine expecting just that, a by the numbers crime drama. So how to amplify the marital crisis without losing the reader? That was the challenge. And while it might be argued that subplots reinforce the main plot, it's always a delicate balance. The crime genre has its particular demands.
I'm reminded about how in his day John le Carré breathed new life into the spy novel by making them into intense psychological character studies. So writers can mess with genre and to great effect if they get it right.
The choice of a plastic surgeon as the protagonist of a crime drama was itself an expression of my desire to go outside the norm. To amplify his marital problems was to build on that much in the way le Carré looked more to the psychodrama of his protagonists than physical action, which is not to say there isn't plenty going on in my novel. It's just I wanted psychological complexity as well.
But the truth is that in spite of my vision for all this, I fell short after many attempts. What did resonate was the core conspiracy story. As I paired the novel down to a taunt 65,000 words, I was told that this was not a sufficient commercial length and that I should consider adding a subplot to bulk up the word count. An editor had a really brilliant idea, I should add a second point-of-view.
This became the device which made PLASTIC so much richer. Suddenly I had this woman broadly reflecting on Previn, his world, from an angry conflicted place both inside and outside their marriage. She wasn't a plastic surgery patient. Nor was she invested into the glamorous Hollywood scene that had consumed Previn. She was what I'd call a civilian. But the purpose is ultimately like any second POV to put forward an alternate position. In this case, Helen has become contemptuous of the beauty-obsessed world Previn seems to preside over. Who better to advance this POV than a woman?
These dueling narratives motor the story and make the characters more dimensional. And as the reader gets inside both characters, as it were, it invests them in their predicament, thusly raising the stakes.
I probably wouldn't be musing about this had I not recently done an event called Noir Night at The Last Bookstore in LA. One of the panelists Doug Cooper, the author of the novel FOCUS LOST, had been reading an advance copy of PLASTIC and came up to me after to say that it was this subplot which had grabbed him.
What's been quite interesting is how it has impacted the audio version of PLASTIC as well. I had an epiphany recently; an actor should read Previn and an actress Helen. After all, how could the same person read both? This brought to mind Faulkner's THE SOUND & THE FURY. He intended to explore multiple voices, so of course the audio book listener should hear those voices.
As much as I'm pleased with how the duel POV has served my purpose, I'm also thinking that these two complex characters have laid the groundwork for a sequel. I didn't write PLASTIC with this in mind, but "there's more gold in them thar hills."
For more information, check out the trailer for PLASTIC  here: https://youtu.be/Td-i3FbPsnE 
***
Rare Bird Books
July 2019
On Sale: July 9, 2019
Featuring: Dr. Harry Previn; Fay Wray
312 pages
ISBN: 164428037X
EAN: 9781644280379
Trade Size
Fiction
Dr. Harry Previn, the renowned Beverly Hills plastic surgeon, is secretly called in to operate on the disfigured face of the ravishingly beautiful teen pop star Fay Wray following an assault. Surrounded by image makers who value beauty over all else, he soon fears Fay is in mortal danger. Will he risk everything to save her beauty, her life, or himself? Plastic is a novel of psychological suspense about a heinous crime that leads to a desperate Hollywood cover up. Welcome to "The Capital of Good Looks," an ephemeral world of celebrity and beauty crashing at the intersection of Hollywood and rock and roll.
Frank Strausser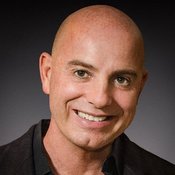 https://www.frankstrausser.com/
Social Media:
FACEBOOK
TWITTER
GOODREADS
AMAZON
FRANK STRAUSSER is a playwright and novelist. His plays include Psycho Therapy, The Powder Room, The Split, Valentine Triage, and Wishing Well. Plastic is his first novel. He studied story and character development with Robert McKee and with the late Milton Katselias, at the Beverly Hills Playhouse. Strausser is currently working on his second novel, Here Comes The Son. He completed the Radcliffe Publishing Procedures Program at Harvard University and majored in English Literature at the University of California, Santa Barbara. He divides his time between Los Angeles and Palm Beach with his wife and son.