A list of my top ten heroes. Some of them are book heroes, some of them are real live people, some from movies, but they are all swoon-worthy to me. Either because of looks, strength of character, personality, alpha-ness, and how they treat women. They are not in any particular order.
1. Mr. Darcy from Pride and Prejudice. Either Colin Firth, Matthew Macfadyn, or the character as you imagine him from the book.

2. Rhett Butler. Definitely as I imagined him from the book, because although most women love Clark Gable, I could never see him in that role.

3. Indiana Jones. Love how Harrison Ford played that character in all the movies.

4. The Duke of Manchester from my book, The Duke's Quandary. You'll have to read the ending of that book to know why I love him as a hero.

5. Will Smith. Aside from being a really nice guy—from those who know—he plays great heroes in his movies. And looks pretty good, too.

6. Shrek… I know, but it's my list.

7. Superman. Need I say more?

8. Atticus Finch, To Kill a Mockingbird. A true hero for his time.

9. Jon Snow from Game of Thrones – especially since he's played by Kit Harington. Yes. I know a hero doesn't [SPOILER ALERT] kill a woman, especially when he's hugging her, but really? The Mad King's daughter had turned into the Mad Queen.

10. Rhys de Piaget from Another Chance to Dream by Lynn Kurland. I loved the book, loved Rhys, and loved how he loved Gwen.
Scottish Hearts Book 1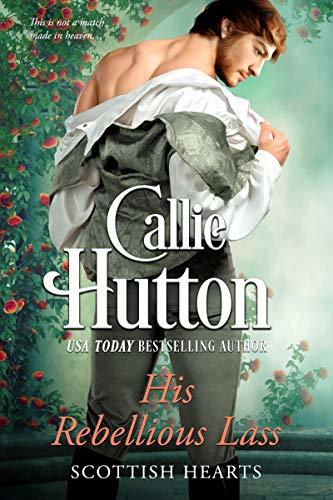 He wants to marry her off quickly. She says absolutely not.
When the Marquess of Campbell inherits a fiery, red-headed Scottish
beauty as his ward, it's his job to marry her off. No problem. She comes
with a fortune. Lady Bridget MacDuff will have suitors falling all over
themselves to wed her.
Not so fast. Lady Bridget has plans for that fortune and they involve
helping unfortunate women. And she has no intention of helping her
devastatingly handsome guardian in his quest to get her off his hands.
He doesn't plan to marry, either. Why should she?
Bridget and Cam are now on opposite sides of a war that neither one
plans to lose. Even if Cam's rakish presence throws Bridget's heart into
turmoil and the marquess can't deny that his ward sets his heart afire.
And then Cam makes a bold proposal…
Romance Historical [Entangled: Scandalous, On Sale: April 8, 2019, e-Book, / ]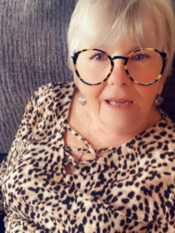 USA Today best selling author of THE ELUSIVE WIFE, Callie Hutton writes both Western Historical and Regency romance, with "historic elements and sensory details" (The Romance Reviews). She also pens an occasional contemporary or two. Callie lives in Oklahoma with several rescue dogs, two adult children, and daughter-in-law (thankfully all not in the same house), and her top cheerleader husband. She also recently welcomed twin grandsons to her ever expanding family. Callie loves to hear from readers, and would welcome you as a "friend" on Facebook. You can contact her through her website.