Instead of trying to find your perfect match in a dating app, we bring you the Reader Match where we introduce you to authors as a reader you may fall in love with. It's our great pleasure to present Elizabeth Harmon
What do I Write:
Romance with a dash of different. Which means characters and settings you don't see often (if ever!) in contemporary romance. Such as present-day Moscow, sans spies or hitmen. A warm-hearted small town, on the scenic coast of…Antarctica. Hot guys who play hockey on their days off, but are better known as world champion figure skaters. A male stripper who aspires to be the next Stephen King. A wallflower who blossoms on a sexy reality show. A prim and proper Ice Queen, whose mom was a Guns N' Roses groupie. A billionaire's son who's changed his bad boy ways—if only he can make the woman he loves believe it.
Intrigued? Let's get to know each other.
More about me:
I'm a contemporary romance author whose latest release, SHINING THROUGH, comes out today! My five book Red Hot Russians series is set primarily in the world of competitive figure skating, and the first book in the series, PAIRING OFF, was a RITA finalist. Basically my guiding principle (aside from an unquenchable love for happy endings) is that if there's a story I want to read and can't find, there's a good chance it will be my next project.
Off the page, I love to cook, and take road trips with my husband, hang out with our college-age sons when they're home. Our household also includes an adorable feline who spends almost as much time at my computer as I do.
What I'm looking for in my ideal reader:
– You like hot, sexy tension, but also want heroes who treat women with kindness and respect. Big grovels can be fun, but you love a swoon-worthy guy who gets it right the first time.
– You relate to heroines who grow throughout the story, even if they don't have it all together on page one. They're strong but also vulnerable, and deserve a man who is a confident, loving and equal partner.
– You love slow-burn romances where the hero and heroine take time to fall in love, before the first big love scene. When that time comes, you prefer open-door sexy times rather than fade-to-black.
– You want your reading to take you to new places and introduce you to new people, while still staying firmly grounded in the real world. You also want details that ring true and make a previously-unfamiliar world feel like home.
– You love the soul-searching qualities of women's fiction, but also want the story to have a sexy guy. You love the heart-warming, comfortable vibe of small-town romance but don't mind a bit of an edge.
– You love big casts of supporting characters that are distinctive, colorful and often funny.
– You want a story that stays with you and a happy ending you can believe in.
What to expect if we're compatible:
– You'll be drawn into a fast-paced, mostly light-hearted story, but with a few darker notes to keep things interesting.
– You'll agree that nice guys make swoon-worthy heroes, and that it's easy to believe the happy ever after when the couple genuinely likes each other.
– You'll have as much fun watching my couples fall in love outside the bedroom as in it.
– You'll know how to call someone an asshole in Russian. (Handy in certain workplaces, use with caution).
– You'll know a little more about Russia, figure skating, reality television or Antarctica than you did before. You'll watch the 2018 Winter Olympics with a new appreciation for what the skaters' lives are like on and off the ice.
– You'll want to spend time with another Red Hot Russian! Since the stories are written as stand-alones, jump in anywhere. Anton, Vladimir, Misha, Alexei and Daniil can't wait to meet you.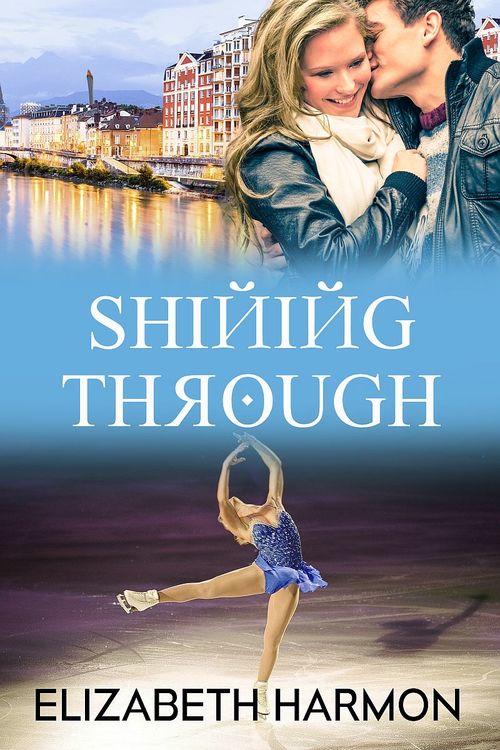 The Biggest Season of her Career…
America's sweetheart Tabitha Turner is on track to win
figure-skating gold in the Winter Games. Her family has
sacrificed everything for her career, but the pressure is
taking its toll. Burned out and living a lie, can Tabitha
let off a little steam without melting the ice?
The Last Chance of His…
Russia's bad boy of skating Daniil Andreev is determined
to prove the toughest thing about him is his competitive
fight. When Tabitha tempts him to help her take a secret
walk on the wild side, he gives her a taste of the freedom
she craves, never expecting that one unforgettable night
could turn into something more.
Two Hearts on Thin Ice…
Chicago, Vancouver, Paris… the international figure
skating season unfolds. Tabitha and Daniil compete and
fall in love, but as the pressure mounts in a make-or-
break season, can they set aside their painful pasts and
spiral into a shining future together… or will their
dreams shatter like thin ice?
Romance Contemporary | Romance Sports [Pronoun, On Sale: October 2, 2017, e-Book, ISBN: 9781537865041 / eISBN: 9781537865041]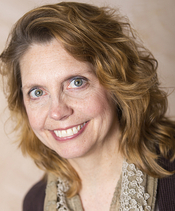 Quirky settings. Loveable, if imperfect heroines. Gorgeous men with hearts of gold. Contemporary romance author Elizabeth Harmon loves them all.
A graduate of the University of Illinois, she has worked in advertising, community journalism and as a freelance magazine writer. She feels incredibly blessed to have a career that allows her to spend her days imagining "what if?" and a loving family that keeps her grounded in the real world.
An adventurous cook, vintage home enthusiast, occasional actress, and entry-level figure skater, Elizabeth makes her home in the Midwest, where life is good, but the sports teams aren't. She loves to hang out on her front porch, or at her favorite local establishments, enjoy good food and wine, and talk writing with anyone who will listen.