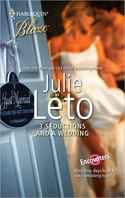 3 Encounters
June 2010
On Sale: June 1, 2010
224 pages
ISBN: 0373795475
EAN: 9780373795475
Mass Market Paperback
$4.99
Romance Series, Romance Contemporary
Buy at Amazon.com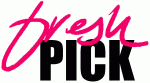 3 Seductions and A Wedding
by Julie Leto
Wedding Days lead to very SEXY Wedding Nights
Why wait for the wedding night?
Tying the Knot
Jessie might not forgive Leo for his long-ago betrayal, but after one scorching kiss, she can't fight the chemistry anymore. But a girl can't base her future on great sex. Or can she?
Take This Man
Can hunky Drew convince his longtime crush Annie that he's the man for her? All he has to do is sweep her off her feet…then make her forget that he's a much younger man….
Bedded Bliss
When playboy billionaire Ajay is ready for real commitment, he thinks sexy, sensible Mallory is his woman. Too bad her only desire is to experience his reputed prowess in bed!

It's a unique and hotly sexual weekend of exploration for these four couples.
Excerpt
"You've lost your mind."
Jessie Martinez set down her fork, a juicy olive speared on the tines, and glanced at the people around her. Annie had nearly sputtered out her beer, Drew had choked on a piece of pepperoni pizza and Ajay, who prided himself on impeccable manners, was coughing into his red-checkered paper napkin. Only Mallory continued to calmly chew her food, though when she swallowed, her gulp was audible in the sudden silence. Leo Sharpe's ridiculous proposal to throw a lavish surprise wedding for their mutual best friends in less than a week had struck all of them dumb.
Except her. She'd questioned his sanity out loud.
Leo's smile only deepened. Her ex's eyes darkened from dreamy turquoise to rich royal-blue, and his grin quirked so that the dimple on his left cheek Read More…