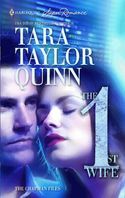 I'm currently living in a small town in the Midwest. I'm not really a small town girl. I have nothing against small towns; I've just always lived in cities. I feel at home in the city. I like having a lot of things going on around me. I like choices. Lots of choices. I'm a shopper and need the stimulation of many different stores within a short distance from me that I can wander into on the spur of the moment just to see and touch pretty things. I'm a people watcher and love knowing that every day when I go out into my world there will be many new people to observe, in many different walks of life, doing many different things. I need an international airport nearby so I can fly off to exotic places. And I like city living because of the anonymity. I can be out in the city and never be seen. Never be noticed. I can live in the city and not have anyone else in my business.
You can imagine then, my culture shock, when I find myself living in my husband's hometown, population 12,000. I've learned to love many things about small town living. Small towns are more peaceful. They aren't frenetic and worrying about keeping up with the Jones (whoever they are). Your neighbors know who you are and look out for you and your property. They don't think you're nosy or interfering if you look out for theirs. When you frequent the local eatery, they greet you by name and meet you at your table with your drink of choice. There's a sense of family and belonging in a small town that you don't find in the city.
And still, while I appreciate the small town benefits, I didn't feel as if I was living in my town. I felt like an interloper. A visitor. And so I did what writers do. I created my own place. My senses and emotions took in this small town in which I live and from somewhere within me came my own version of this town. It's called Chandler, Ohio. The small counseling office on the corner by Main Street that I pass every morning on my way for my diet coke became the office of expert witness psychologist Kelly Chapman. Kelly has a life full of files -cases and clients she's handled – and she offered to share them with me. One at a time. And so, The Chapman Files came to be.
The new series starts with four back to back books. The First Wife, (Harlequin Superromance, 9/10) takes place right here in Chandler. And in Chicago, too because, well, I'm a city girl! In The First Wife, Kelly's called in as an expert witness on a murder case. It's a husband accused of murdering his wife. And the key witness is – his wife. Turns out the guy's a bigamist.
Following The First Wife come three MIRA Suspense novels, The Second Lie (10/10), The Third Secret (11/10), and The Fourth Victim (12/10.) MIRA will be sending coupons for these titles to my personal mailing list. If you'd like to receive the coupons send your name and e-mail to staff@tarataylorquinn.com to be added to our list.
Happy Reading!
To comment on Tara Taylor Quinn's blog please click here.