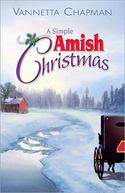 October 2010
On Sale: October 1, 2010
Featuring:
Annie Weaver
256 pages
ISBN: 1426710666
EAN: 9781426710667
Paperback
Women's Fiction Contemporary, Inspirational Fiction Amish
Buy at Amazon.com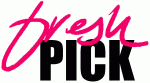 A Simple Amish Christmas
by Vannetta Chapman
Annie Weaver always planned to return home, but the 20-year old RN has lived in Philadelphia for three years now. As her time of rumschpringe is about to come to an abrupt end, bringing for Annie an overwhelming sense of loneliness. She returns home and finds herself face-to-face with a budding romance with an Amish farmer and Annie has several important choices to make.

A touching story of how the true meaning of Christmas can help us overcome life's struggles.
Excerpt
Annie Weaver threw her coat and scarf into her locker, slammed it shut, and twirled the lock—once, twice, three times as Jenny had shown her.
Turning to go, she nearly ran over her best friend. "Tell me you are not headed out on the floor." Jenny's voice sounded like Annie's frrst-year teacher—stern and low and slightly disappointed. Sporting short blonde hair and a figure even slimmer than Annie's, Jenny looked nothing like an Amish schoolteacher.
"I'm not?"
"You are, aren't you?"
Blue eyes laughed at her, even as Annie tossed a panicked look at the clock—six fifty-seven a.m.
"Ya. Why?"
"Cap."
Annie's hand flew to the top of her head and met only a mass of curls. Searching, she Read More…