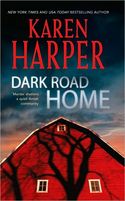 Maplecreek Amish #1
September 2010
On Sale: August 31, 2010
400 pages
ISBN: 0778328058
EAN: 9780778328056
Trade Size
$13.95
Romance Suspense
Buy at Amazon.com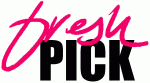 Dark Road Home
by Karen Harper
Murder shatters a quiet Amish community
After a murder case threatens her safety, attorney Brooke Benton seeks sanctuary in the quiet Amish community of Maplecreek. Although the locals disagree with her cosmopolitan ways, she soon manages to find a place in their lives. But when a tragic hit-and-run accident turns fatal, Brooke cannot abide by the community's belief in absolute forgiveness. She wants answers.
Daniel Brand left his childhood home to explore the outside world years ago. Now he has returned to his Amish roots, and worldly Brooke Benton does not fit into his plans. But when his niece dies, he slowly agrees that they must bring to justice the driver who killed her—especially when a silent presence continues to threaten the community. Together Brooke and Daniel begin a journey along a dark road, hoping to bring peace to the small community…and maybe lead their hearts home.
Excerpt
May 9, 1993 Maplecreek, Ohio
Some said you can't go home again, but Daniel Brand was bound to do just that. He pulled the U-Haul behind the house, where no one would spot him from the road. Starlight grayed the black of early night when he turned out the headlights and killed the engine. He sat for one moment, gripping the steering wheel. His stomach knotted at all there was to face and do here. Starting right now.
He climbed down, stiff and sore from the long drive, waging war with himself for calm, even for courage. His new house, like his new life, was an old one, but he'd make it right, make everything right from cellar to roof, inside and out. He was taking his life's biggest step forward by taking many steps back.
He unlatched the Read More…